What are the keys to lasting success in the most important aspects of our lives, and where can we find these keys?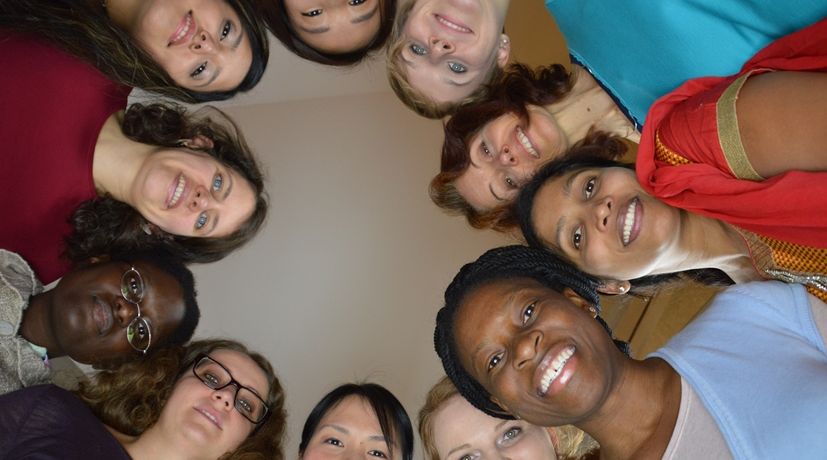 We all want success in life—not just in our educations and careers, but in every aspect of life. And not just short-term achievements, but lasting success.
Where can we find reliable information about how to achieve that kind of success?
Think about the many times you have read a "how to" book about some topic. You have to do some extensive research to determine if the author is offering a viable solution or if he or she is simply writing to make money.
But you don't have to worry about that with an ancient book that offers the real keys to success. One of its writers explains the ultimate source for this wisdom: "All Scripture is given by inspiration of God, and is profitable for doctrine, for reproof, for correction, for instruction in righteousness, that the man of God may be complete, thoroughly equipped for every good work" (2 Timothy 3:16-17).
God gave us this how-to book—the Bible—for our benefit so that we can succeed in what really matters.
We don't have to question His authority. He doesn't have ulterior motives. His desire is for every human ever created to succeed. He wants us to come to the point of understanding His truth and to be saved—to have an abundant life forever (2 Peter 3:9; 1 Timothy 2:4).
For more information about this vital resource, see our introductory video "What Is This Book?" Please also notice the many helpful articles accompanying this video.
The Bible reveals that God (through Jesus Christ) created all things (Ephesians 3:9; Colossians 1:15-18). Doesn't it seem logical to you that the Creator of all things would have complete authority over all He created, knowing more about success than any other?
When God inspired the Bible to be written, He gave humanity two major keys to success. Jesus Christ focused on these two keys in His ministry and then emphasized a third key.
Keys 1 and 2: They're all about relationships
The 10 Commandments (which God wrote in stone with His own finger) define how to have a good relationship with Him and how to have good relationships with our fellowman.What were these first two important keys God gave man? He reveals that no matter what we accomplish in life, if we do not build a good relationship with Him and good relationships with those around us, we will not be successful (1 John 2:4-6).
The 10 Commandments (which God wrote in stone with His own finger) define how to have a good relationship with Him and how to have good relationships with our fellowman. The first four commandments teach us how to love God and deepen our relationship with Him. The final six teach us how to love each other.
Jesus reiterated this in Matthew 22:37-40 when He said, "'You shall love the LORD your God with all your heart, with all your soul, and with all your mind.' This is the first and great commandment. And the second is like it: 'You shall love your neighbor as yourself.' On these two commandments hang all the Law and the Prophets."
We would be happy to guide you through what the Bible says about these life-changing keys. We offer four different ways for you to see the Bible's teaching on this topic:
It's about harmonious relationships
Jesus talked to His disciples about relationships. He described the relationship that He had with His disciples then, and that He would also have with you and me. He described that ideal relationship as very close and harmonious.
He said, "My sheep hear My voice, and I know them, and they follow Me. And I give them eternal life, and they shall never perish; neither shall anyone snatch them out of My hand. My Father, who has given them to Me, is greater than all; and no one is able to snatch them out of My Father's hand" (John 10:27-29).
In verse 30 He describes His relationship with His Father. He said, "I and My Father are one"—clearly a very harmonious relationship.
In John 17 Jesus prayed for His disciples right before He was crucified. And He lets us know He was praying not just for His disciples who were present with Him, but for us as well. He makes it clear that it is His desire and God our Father's desire that we have this same harmonious relationship with Them.
He said, "I do not pray for these alone, but also for those who will believe in Me through their word; that they all may be one, as You, Father, are in Me, and I in You; that they also may be one in Us, that the world may believe that You sent Me" (John 17:20-21).
So, these two vital keys to lasting success are about harmonious relationships. The first key is a close personal relationship with our Father. Remember, His desire is—and our aim should be—that we be "at one" with Him and Jesus Christ. The second key is a close, harmonious relationship with one another. These two keys are very important to God and, if used properly, will lead to our being in His Kingdom as His children.
The third key
The third key Jesus revealed is that we should set all this as our No. 1 goal. We must make the pursuit of this goal more important than any other goal we have in life.
Jesus said in Matthew 6:33-34, "But seek first the kingdom of God and His righteousness, and all these [physical] things shall be added to you. Therefore do not worry about tomorrow, for tomorrow will worry about its own things. Sufficient for the day is its own trouble."
Seek God's Kingdom first and foremost, and seek His righteousness—obedience to His laws. Don't allow worry about anything else in life to interfere with your diligent pursuit of these things.
See our article "Seek Ye First the Kingdom of God" for a detailed look at this important key. For even more details, read our booklet The Mystery of the Kingdom.
This approach to lasting success is offered to us freely by the Creator of all things. When you begin to apply these keys in your life, you will quickly realize that you need to make some changes.
We offer a booklet Change Your Life! that describes how to make the most important changes any of us can make in life. These changes help us experience the life God wants us to have—one full of meaning, satisfaction and joy. These changes will help you to establish that close personal relationship with your Creator. These changes will help you to build harmonious relationships with your fellowman. These changes will produce true success in life as we couple these keys with seeking our Father's Kingdom with all of our heart.