God's Word speaks very highly of those who had faith. There are many examples of women of faith in the Bible, and we can learn much by studying their stories.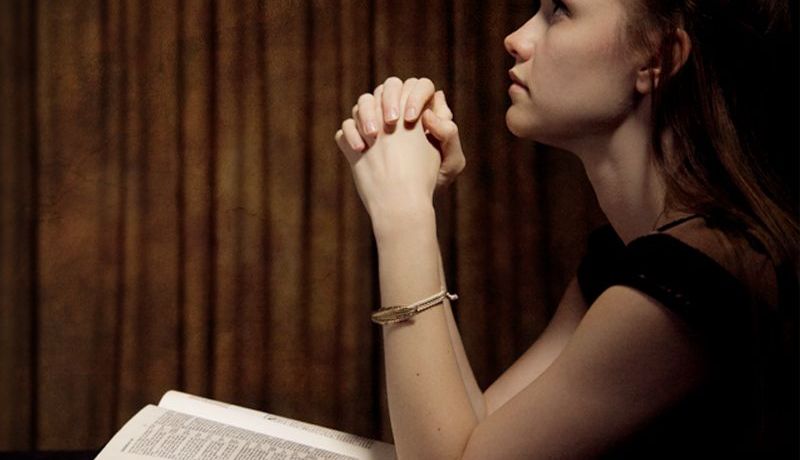 Many strong women of faith are mentioned in the Bible. The following are some of the more recognizable women of faith covered in other articles in this section:
Who has not heard of Sarah? She was Abraham's wife, and her faith is recorded in Hebrews 11:11: "By faith Sarah herself also received strength to conceive seed, and she bore a child when she was past the age, because she judged Him faithful who had promised."
Who has not heard of Ruth? She was a Moabite woman who showed loyalty to her mother-in-law, Naomi, and her God. Her character and faith in God brought her many blessings, including being listed in the genealogy of Jesus Christ (Matthew 1:5).
There are many other amazing women recorded in the Bible who were blessed by God because of their faith. It's important to remember and learn from these faithful women as well.
What is faith?
Faith is "the substance of things hoped for, the evidence of things not seen" (Hebrews 11:1; see our article "What Is Faith?"). Sarah was well beyond the childbearing years, yet she bore Isaac just as God had said. She judged God to be faithful in what He had promised, and she was blessed because of her faith.
The Bible chronicles many such women of faith—women who believed and trusted in God. Their stories are found throughout the Scriptures.
For example, the story of Rahab is found in Joshua 2, and she—a gentile—is mentioned again in Hebrews 11:31 as having faith: "By faith the harlot Rahab did not perish with those who did not believe, when she had received the spies with peace."
One of the most fascinating statements of faith is found in Hebrews 11:35: "Women received their dead raised to life again."Examples abound of both Israelite and gentile women having faith. One of the most fascinating statements of faith is found in Hebrews 11:35: "Women received their dead raised to life again."
Who were those women? The author of Hebrews does not specifically say, but there are at least four women in the Bible who did witness the resurrection of their children.
We may not often read their brief stories, but in each case, the faith of those women and those around them were increased, and reading of their experiences helps us also increase our faith in God.
Some lesser-known women of faith in the Bible who received an amazing miracle
1. The widow of Zarephath.
Her son had become very sick and died. Whereupon, Elijah the prophet "cried out to the LORD and said, 'O LORD my God, I pray, let this child's soul [life, New International Version] come back to him.' Then the LORD heard the voice of Elijah; and the soul of the child came back to him, and he revived. And Elijah took the child and brought him down from the upper room into the house, and gave him to his mother. And Elijah said, 'See, your son lives!'
"Then the woman said to Elijah, 'Now by this I know that you are a man of God, and that the word of the LORD in your mouth is the truth'" (1 Kings 17:21-24).
2. The Shunammite woman.
Her child was a miracle from God. She had been unable to conceive; but through God's blessing, she finally bore a son.
When her son was young, he had a sudden illness and died. She laid him on the bed where Elisha slept when he traveled through the area. "When Elisha came into the house, there was the child, lying dead on his bed. He went in therefore, shut the door behind the two of them, and prayed to the LORD.
"And he went up and lay on the child, and put his mouth on his mouth, his eyes on his eyes, and his hands on his hands; and he stretched himself out on the child, and the flesh of the child became warm. He returned and walked back and forth in the house, and again went up and stretched himself out on him; then the child sneezed seven times, and the child opened his eyes.
"And he called Gehazi and said, 'Call this Shunammite woman.' So he called her. And when she came in to him, he said, 'Pick up your son.' So she went in, fell at his feet, and bowed to the ground; then she picked up her son and went out" (2 Kings 4:32-37).
3. The widow of Nain.
This lady lost her only son. Jesus was moved with compassion and, for her sake, resurrected her son.
"And when He came near the gate of the city, behold, a dead man was being carried out, the only son of his mother; and she was a widow. And a large crowd from the city was with her. When the Lord saw her, He had compassion on her and said to her, 'Do not weep.' Then He came and touched the open coffin, and those who carried him stood still. And He said, 'Young man, I say to you, arise.' So he who was dead sat up and began to speak. And He presented him to his mother.
"Then fear came upon all, and they glorified God, saying, 'A great prophet has risen up among us'; and, 'God has visited His people'" (Luke 7:12-16).
4. Jairus and his wife.
Jairus was a ruler in a local synagogue. He and his wife were desperate since their only daughter was dying. So Jairus came to Jesus asking that their sick daughter be healed.
On the way to their house, another faithful woman experienced a miracle by simply touching Jesus' clothing. "Now a certain woman had a flow of blood for twelve years, and had suffered many things from many physicians. She had spent all that she had and was no better, but rather grew worse.
"When she heard about Jesus, she came behind Him in the crowd and touched His garment. For she said, 'If only I may touch His clothes, I shall be made well.' Immediately the fountain of her blood was dried up, and she felt in her body that she was healed of the affliction. And Jesus, immediately knowing in Himself that power had gone out of Him, turned around in the crowd and said, 'Who touched My clothes?' …
"But the woman, fearing and trembling, knowing what had happened to her, came and fell down before Him and told Him the whole truth. And He said to her, 'Daughter, your faith had made you well. Go in peace, and be healed of your affliction'" (Mark 5:25-30, 33-34).
Just then some came from Jairus' house and said, "Your daughter is dead. Why trouble the Teacher any further?" (verse 35).
But Jesus said, "Do not be afraid; only believe" (verse 36).
"He took the father and the mother of the child, and those who were with Him, and entered where the child was lying. Then He took the child by the hand, and said to her, 'Talitha, cumi,' which is translated, 'Little girl, I say to you, arise.' Immediately the girl arose and walked, for she was twelve years of age. And they were overcome with great amazement" (verses 40-42).
Faith in our future and the future of all who have died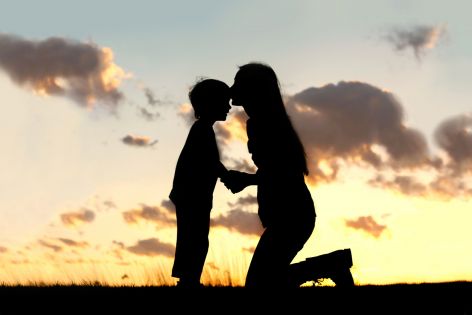 A woman's love for her children is very strong. These women "received their dead raised to life again" just as Hebrews 11:35 said. In these four cases, women observed their children's resurrections; and by what they and others saw, their faith was strengthened.
How much greater will be the time when all women will receive their dead back to life? This is the promise Jesus gave His disciples, "Do not marvel at this; for the hour is coming in which all who are in the graves will hear His voice and come forth" (John 5:28-29).
That is the hope of all—the resurrection from the dead! It takes faith to believe this is going to happen!
Characteristics of a woman of faith
By studying these stories of faithful women mentioned in the Bible, we can learn what it takes to become such a woman. There are shared characteristics in their stories.
1. A woman of faith has a relationship with God.
We must believe in and understand who God is. He is our Father, and He wants us to have a close relationship with Him. One way to accomplish that is by praying to Him regularly. The women of faith in the Bible did that often.
2. A woman of faith has a belief in God's words.
God's words are life, and they give us encouragement and comfort. He wants us to consider what is in the Bible. It is important to read and meditate upon what God says. The women of faith in the Bible often knew what God had said and believed in His words.
3. A woman of faith has hope in the future.
What does God plan for all of us? He wants us to be in His Kingdom. The stories of the four women who had their children raised from the dead can strengthen our faith and understanding of God's promise to resurrect the dead, and that God's Kingdom will come.
Other women of faith in the Bible
The Bible records a number of other women who had faith, for example, Naomi, Jael, Mary Magdalene, Anna, Dorcas, Priscilla, Phoebe, Eunice and Lois.
The story of these and other women of faith may be written in future articles. Please check this "Women of Faith" section often and learn how these women trusted in God and believed in His ways.