Some believe that no matter how bad their thoughts are, there's no harm if they don't act on them. Does fantasy really not hurt anyone?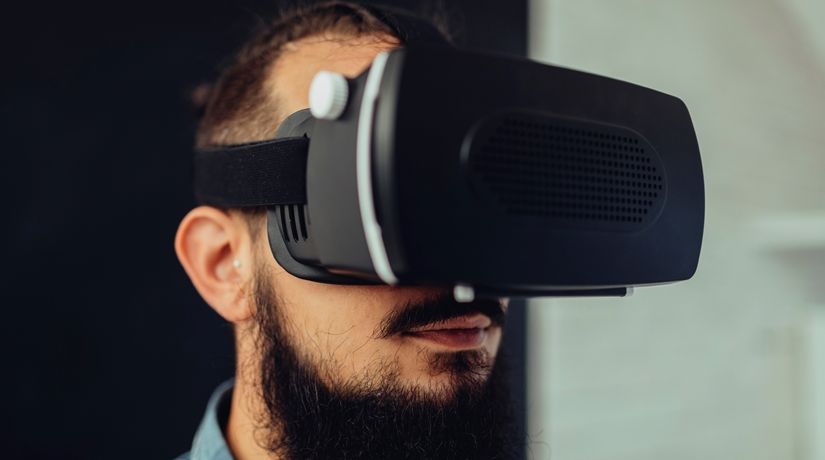 You've probably heard advice like this:
"Fantasies are indispensable to having a fulfilled life," according to Ethel S. Person, a professor of clinical psychiatry and author of By Force of Fantasy. "You need fantasy, but there has to be a way to put the brakes on. Killing your boss may be a pleasurable fantasy and can reduce tension, but murder is a terrible thing."
Is it okay—or even good—to imagine killing your boss, as long as you don't really do it?
What about sexual fantasies? What about letting your imagination run wild about other taboos and prohibitions?
What kind of fantasy?
First a disclaimer.
This article is not about fantasy stories or fantasy football (except if these involve vicariously reveling in breaking God's laws in the mind). It's about daydreaming about sin—imagining forbidden pleasures and savoring taboo topics outlawed in the Bible.
But surely there's a difference between imagining an illicit action and actually doing it?
What happens in the mind doesn't stay in the mind
The Bible warns that thoughts lead to actions. Listen to James describe how temptations work: "But each one is tempted when he is drawn away by his own desires and enticed. Then, when desire has conceived, it gives birth to sin; and sin, when it is full-grown, brings forth death" (James 1:14-15).
It's short-sighted and foolish to think we can allow temptation to simmer in our minds without ever giving in to it if the opportunity presented itself in the real world. Such thinking plays into Satan's hand. (Read more about this in our articles "Don't Be Ignorant of Satan's Devices" and "Temptation: How Does It Occur?")
But even if our fantasy didn't lead to action—even if it stayed in our mind—God does care about the mind! It's what He is really interested in.
"You have heard that it was said to those of old, 'You shall not commit adultery.' But I say to you that whoever looks at a woman to lust for her has already committed adultery with her in his heart" (Matthew 5:27-28).
Why?
Our outward appearance and actions may fool others, but God truly cares about what's on the inside—the character and motivations that make us who we truly are.Because our thinking reflects the real us. Wise King Solomon wrote, "For as he thinks in his heart, so is he" (Proverbs 23:7). Our outward appearance and actions may fool others, but God truly cares about what's on the inside—the character and motivations that make us who we truly are. God sees our hearts (1 Samuel 16:7), and He wants to see the kinds of thoughts and feelings and imaginations that will make us peaceful, productive, giving, obedient and loving children in His family forever.
Illicit fantasies show Him the opposite—thoughts and feelings of selfishness and disobedience that God knows would lead to nothing but unhappiness and sorrow.
Not hurting anyone?
Many believe that there are sins—especially sins of the mind—that are victimless. But do sexual fantasies and other fantasies really not hurt anyone?
Here are some of the victims of sexual fantasies:
You, as you miss out on the wholesome, exciting relationships God built us to truly need. The fantasy world is superficial, shallow and ultimately unsatisfying. It's a trap. It steals our God-given potential.
You, if you get involved in masturbation and pornography. (Read more in our articles "Questions About Sex Answered by the Bible" and "Is Pornography Sin?")
Those abused by and trapped in the porn industry.
Your mate or future mate who is cheated out of the pure, untainted sexual experience she or he deserves to expect.
Everyone around you, as you fail to live up to your true potential and become warped in your thinking.
Not to mention Jesus Christ, who was willing to die to pay the death penalty we incur by indulging in sinful fantasies and all other sins.
Guarding the gates of your mind
We are bombarded every day with entertainment, advertising and other alluring temptations to imagine ourselves in sinful but oh so exhilarating situations. How can we protect ourselves from these mental attacks and make our thoughts and imaginations pleasing to God?
Repent and ask for God's help.
Repentance means a change of mind, recognizing our sins and striving to avoid repeating them. The Bible shows repentance is the beginning of a path of change that includes baptism and receiving the Holy Spirit—an essential power source for spiritual transformation.
Guard the gates of your mind.
This involves consciously choosing to avoid entertainment or situations that plant seeds of sin in our minds. God gives us help as well through the Holy Spirit and the fruit of the Spirit. For example, the apostle Paul wrote, "The peace of God, which surpasses all understanding, will guard your hearts and minds through Christ Jesus" (Philippians 4:7).
Replace wrong thoughts and fantasies with right thoughts, imaginations and actions.
Nature abhors a vacuum, and so does your mind. Keep out bad thoughts by filling your mind with God's words through Bible study. Immerse your mind in godly imaginations and meditations about the future that God reveals. Let plans for giving supersede selfish fantasies. And act on your plans in ways that please God and prepare you to become a child of God.
There is much more in the Bible that can help you in this all-important process, and many of our articles present studies of these subjects. In addition to the links above, see our article "Seven Steps for Overcoming Sin" and our "Freedom From Addiction" series.