We live in a world beset by enormous and seemingly insoluble problems. Many are bewildered by the inability of human governments and institutions to resolve these issues. Why is humanity unable to resolve these troublesome conditions? The Bible provides an answer and a reason that may surprise you!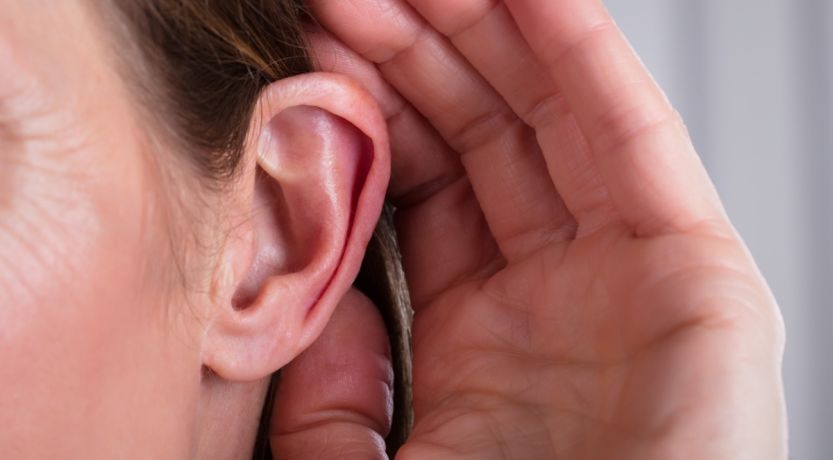 Over half a century ago in his first inaugural address, America's 34th president, Dwight D. Eisenhower, spoke these words: "In the swift rush of great events, we find ourselves groping to know the full sense and meaning of these times in which we live. …
"How far have we come in man's long pilgrimage from darkness toward light? Are we nearing the light—a day of freedom and peace for all mankind? Or are the shadows of another night closing in on us? … Science seems ready to confer upon us, as its final gift, the power to erase human life from this planet."
President Eisenhower's summation of human shortcomings and uncertain future has an almost prophetic ring, sounding even more meaningful today than when given on Jan. 20, 1953.
Going back to the beginning
In order to understand why earth's inhabitants are in such dire peril, we need to go back to the beginning of human existence. In God's Word, the Holy Bible, we read, "Then God said, 'Let Us make man in Our image, according to Our likeness. … So God created man in His own image; in the image of God He created him; male and female He created them" (Genesis 1:26-27).
"Then God saw everything that He had made, and indeed it was very good" (verse 31, emphasis added throughout).
Satan appears on the scene
God gave very specific and simple instructions to Adam and Eve that they should not eat of the tree of the knowledge of good and evil. God created humans with free will, so He allowed Satan to confront Adam and Eve. Satan offered them an alternative to what God had clearly instructed.
Adam and Eve totally underestimated the great power of Satan and his clever, subtle and deceitful ways. Satan misled Eve into thinking it was right—contrary to what her Teacher said—to take of the forbidden fruit. Both Adam and Eve took the fruit, thereby taking to themselves the prerogative of determining right from wrong.
By making this decision, they rejected their Maker as the source of basic knowledge, instead following the opposing way of Satan, the adversary of God and mankind.
What was Adam and Eve's fundamental error? They opted to listen to Satan instead of God!What was Adam and Eve's fundamental error? They opted to listen to Satan instead of God!
Whom are most people hearing today?
Ever since then, humans have followed in the footsteps of our first parents and have listened to Satan rather than God. Adam and Eve's choice of sin—of rejecting God's instructions—has been repeated by every human since. This has resulted in humans forming their own governments, their own educational systems, their own religions and their own lifestyles, largely influenced by Satan the adversary (Ephesians 2:2-3; 2 Corinthians 4:4).
Deciding for themselves what is good and what is evil, contrary to what God intended, has resulted in untold suffering, wars, poverty and numerous evils among nations.
Listen here, God tells us
Throughout the Bible, God pleads with humanity to listen to Him and to be in humble submission to His teachings, laws and commandments. Unfortunately, mankind continues to follow the basic attitude of contempt for God and His ways, leading to devastating consequences.
Notice how God encourages us to attentively listen to Him and not rely solely on our own knowledge and abilities. God promises tremendous blessings for those who will humbly listen to and obey Him:
"Now it shall come to pass, if you diligently obey the voice of the LORD your God, to observe carefully all His commandments which I command you today, that the LORD your God will set you high above all nations of the earth. And all these blessings shall come upon you and overtake you, because you obey the voice of the LORD your God" (Deuteronomy 28:1-2).
"If you diligently heed the voice of the LORD your God and do what is right in His sight, give ear to His commandments and keep all His statutes, I will put none of the diseases on you which I have brought on the Egyptians. For I am the LORD who heals you" (Exodus 15:26).
"Hear, O My people, and I will admonish you! O Israel if you will listen to Me! … Oh, that My people would listen to Me, that Israel would walk in My ways!" (Psalm 81:8, 13).
The Scriptures stress that God greatly desires to bless those who listen to and obey Him (Ephesians 1:3, 12-14).
When we don't listen and obey
God's laws were given as a blessing and are for our good. Jesus Christ stated that "man shall not live by bread alone, but by every word that proceeds from the mouth of God" (Matthew 4:4). When Jesus was asked what is required to gain eternal life, He answered, "But if you want to enter into life, keep the commandments" (Matthew 19:16-17).
Obedience to God and His laws is essential for receiving God's gift of eternal life. Our adversary the devil vehemently opposes God's plan for humans to inherit eternal life in God's family.
No wonder God cried out, "Oh, that they had such a heart in them that they would fear Me and always keep all My commandments, that it may be well with them and with their children forever!" (Deuteronomy 5:29).
Unfortunately, mankind has not listened to God's instructions, and as a result, we have brought upon ourselves severe adversity, calamities and hardships.
Yet what God desires is outlined in His Word. What He does not want is for us to discard and deny biblical instruction, as He knows this attitude will lead to overwhelming national and personal problems. God is not a harsh, stern God, but a loving Creator. He wants us to listen to Him so we can be happy and healthy, and live full and productive lives.
Scriptures to listen to
God wants us to listen to and obey Him in order to avoid unnecessary suffering and hardships. Notice these passages:
"Hear, O earth! Behold, I will certainly bring calamity on this people—the fruit of their thoughts, because they have not heeded My words, nor My law, but rejected it" (Jeremiah 6:19). The reaction is one of defiance: "We will not listen" or walk in God's ways because "the word of the LORD is a reproach to them; they have no delight in it" (Jeremiah 6:16-17, 10).
"They have turned to Me the back, and not the face; though I taught them, rising up early and teaching them, yet they have not listened to receive instruction" (Jeremiah 32:33). What a shame and a tragedy for mankind!
"Oh, that you had heeded My commandments! Then your peace would have been like a river, and your righteousness like the waves of the sea" (Isaiah 48:18).
"As the nations which the LORD destroys before you, so you shall perish, because you would not be obedient to the voice of the LORD your God" (Deuteronomy 8:20). Notice the curses that would come upon Israel for disobedience listed in Deuteronomy 28:15-45; 30:10, 15-20.
Listen here and do
Psalm 111:10 states: "A good understanding have all those who do His commandments." Jesus Christ also said, "Not everyone who says to Me, 'Lord, Lord,' shall enter the kingdom of heaven, but he who does the will of My Father in heaven" (Matthew 7:21). See also Luke 6:46-49 for similar instructions from Jesus Christ.
"But be doers of the word, and not hearers only, deceiving yourselves" (James 1:22).
God told Ezekiel that Israel would go into captivity because they were a "rebellious house," guilty of hearing but not doing: "So they come to you as people do, they sit before you as My people, and they hear your words, but they do not do them; for with their mouth they show much love, but their hearts pursue their own gain" (Ezekiel 33:31).
Again, notice the consequences listed in Zechariah 7:11-14. These are not what a loving God and Father desires, but they come about because of humanity's refusal to listen to and obey our Creator.
It is clear that God's desire is that we intently listen to Him and then act upon what we have heard!
What about the future?
Nations and individuals will benefit tremendously from learning to obey God's laws—being responsive when He speaks.The Bible describes coming days of peace and prosperity under Christ's rule on the earth. The inhabitants will finally understand the importance of listening to and obeying the commandments of God. He will give people a compliant and submissive heart leading to a new way of life in obedience to His laws.
"I will put My Spirit within you and cause you to walk in My statutes, and you will keep My judgments and do them" (Ezekiel 36:27). People's lives will be drastically changed and blessed beyond belief (verses 28-38).
When God's government is established on the earth, many nations will say, "Come, and let us go up to the mountain of the LORD. … He will teach us His ways, and we shall walk in His paths. For out of Zion the law shall go forth, and the word of the LORD from Jerusalem" (Micah 4:1-3).
Nations and individuals will benefit tremendously from learning to obey God's laws—being responsive when He speaks.
Choose to listen here
Each one of us must choose whether to listen to and obey God. He gives us His Word as instruction on how to conduct our lives—and ultimately gain eternal life.
While making a decision, consider carefully what God exhorts us in Deuteronomy 30:19: "I have set before you life and death, blessing and cursing; therefore choose life that both you and your descendants may live."
Our hope is that you will make the right choice!