Impostor syndrome can be difficult to wrestle with in any facet of our lives, but it can be especially difficult when it shows up in our walk with God.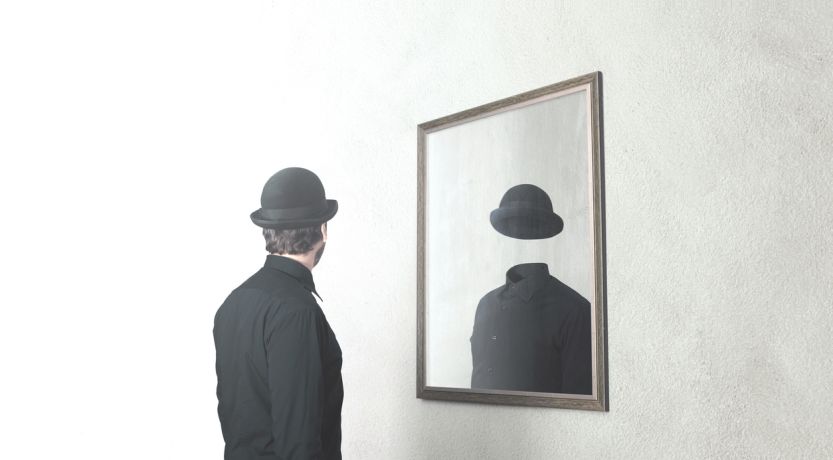 I'm a fraud.
I don't know what I'm doing. I don't deserve to be here. I'm not even qualified to be here—and it's only a matter of time before everyone else realizes it too.
If you've ever wrestled with thoughts like that, you're not alone. Those thoughts are rooted in a well-known psychological phenomenon called impostor syndrome.
The American Psychological Association explains that impostor syndrome (sometimes called impostor phenomenon) "occurs among high achievers who are unable to internalize and accept their success. They often attribute their accomplishments to luck rather than to ability, and fear that others will eventually unmask them as a fraud."
Impostor syndrome is the nagging feeling that your achievements, your social standing or other facets of your identity are entirely undeserved. It's the fear that others will discover your inadequacy and expose you as unfit for your current role.
Usually, that's in the context of the workplace—but it doesn't have to be. Each of us can feel like an impostor in any area of our lives. If we feel insufficient, we could be experiencing impostor syndrome.
That can include feeling inadequate in our walk with God.
We don't deserve what we've been given
When you stop to think about what God has done for you—what He's continuing to do for you—it's pretty easy to feel inadequate.
It's right there in one of the most popular verses of the Bible: "For God so loved the world that He gave His only begotten Son, that whoever believes in Him should not perish but have everlasting life" (John 3:16).
God, the Creator and Sustainer of the universe, sent His Son to die so that you can live.
You don't deserve that.
You can't deserve that.
None of us can.
And so, on the one hand, Christian impostor syndrome is unavoidable. Of course you are inadequate to follow in the footsteps of Jesus Christ. Of course you don't deserve the compassion and the mercy of Almighty God. Of course you haven't earned the opportunity to live for eternity as a child of God.
In fact, when it comes to these areas of life, we should feel inadequate. That should drive us to have a greater reliance on God in our lives and a greater commitment to growth.
Nothing is hidden from God
But does the fact that you are imperfect somehow make you an impostor?
No.
Not even a little.
Here's why:
The God who created you—the God who sent Jesus Christ to suffer and die on your behalf—is not operating under some misconception when He looks at you. The apostles described God as kardiognostes, the Heart-Knower (Acts 1:24). Samuel learned that "the LORD does not see as man sees; for man looks at the outward appearance, but the LORD looks at the heart" (1 Samuel 16:7).
God knows you.
Reflecting on this truth, King David wrote, "O LORD, You have searched me and known me. You know my sitting down and my rising up; You understand my thought afar off. You comprehend my path and my lying down, and are acquainted with all my ways. For there is not a word on my tongue, but behold, O LORD, You know it altogether" (Psalm 139:1-4).
God knows who you are. He knows what you've done in your past. He knows the mistakes you're capable of making in the future. He knows your inmost thoughts and motivations—sometimes before you know them yourself.
And He wants you to be part of His family.
Paul wrote, "For scarcely for a righteous man will one die; yet perhaps for a good man someone would even dare to die. But God demonstrates His own love toward us, in that while we were still sinners, Christ died for us" (Romans 5:7-8, emphasis added throughout).
God doesn't call perfectly worthy people
That can be a difficult truth to accept. Each of us is uncomfortably aware of our own personal shortcomings—our own unworthiness before God. That's actually a good thing. God can only work with people who are humble enough to see themselves that way.
Many of the people God worked with viewed themselves this way—and that's why God was able to work with them.
When God called Isaiah to be a prophet, Isaiah cried out, "Woe is me, for I am undone! Because I am a man of unclean lips, and I dwell in the midst of a people of unclean lips; for my eyes have seen the King, the LORD of hosts" (Isaiah 6:5).
When Jesus performed a miracle in front of Peter, Peter "fell down at Jesus' knees, saying, 'Depart from me, for I am a sinful man, O Lord!'" (Luke 5:8).
And when a devout Roman centurion asked Jesus to save his servant's life, he sent messengers to say, "Lord, do not trouble Yourself, for I am not worthy that You should enter under my roof. Therefore I did not even think myself worthy to come to You" (Luke 7:6-7).
It's easy to look at ourselves and wonder what God could possibly see in us—but our own worthiness isn't the point.
God used Isaiah to deliver His divine proclamations for decades. Jesus shaped Peter into an apostle who played a foundational role in the early days of the New Testament Church. And when the centurion expressed his belief that Jesus could heal his servant even from a distance, Jesus marveled and announced that He had yet to see that level of faith among God's chosen people.
God was able to use these men precisely because of their low view of themselves. That attitude allowed them to be soft and moldable, like clay in the hands of a master potter (Isaiah 64:8).
Being imperfect is different from being an impostor
God doesn't make mistakes.
If God is working with you, understand that He has chosen to work with you. Jesus said, "No one can come to Me unless the Father who sent Me draws him" (John 6:44). God did not make a mistake in choosing to draw you to Himself.
When you feel inadequate as a follower of Jesus Christ, and when you feel like a fraud for trying to live up to God's standards, remember that none of us is perfect yet—and that God doesn't expect us to be. He expects us to try.God knows you even better than you know yourself. He knows full well that you aren't perfect—and He knows that attaining perfection isn't something you can reach on your own. "For He knows our frame; He remembers that we are dust" (Psalm 103:13-14).
God does expect us to pursue perfection (Hebrews 6:1), but He knows it's a lifelong process. He knows none of us are there yet. He works with us with mercy and understanding. And Christians should have the same mercy and understanding in dealing with each other.
In other words, when it comes to Christianity, being imperfect and flawed doesn't make you an impostor. It just makes you a human being. It helps you realize your total dependence on the perfect and flawless God.
We are, by nature, flawed and imperfect beings trying to live up to the standards of a flawless and perfect God. God doesn't make mistakes, but we do.
And we will.
Repeatedly.
Because of Christ's sacrifice, we can find forgiveness for our sins—but not just forgiveness. We can also find "a future and a hope" (Jeremiah 29:11)—the promise of an incredible future when we can trade in our lowly human nature for God's own divine nature.
The apostle John was not under the delusion that imperfect Christians were impostors. He wrote, "If we say that we have no sin, we deceive ourselves, and the truth is not in us. If we confess our sins, He is faithful and just to forgive us our sins and to cleanse us from all unrighteousness" (1 John 1:8-9).
John saw Christianity as a process. We fail, we repent, we trust God to forgive and cleanse us—and then we try again. At the end of that process, John saw a beautiful future and a hope: "Beloved, now we are children of God; and it has not yet been revealed what we shall be, but we know that when He is revealed, we shall be like Him, for we shall see Him as He is" (1 John 3:2).
Hold on to the future and the hope
You aren't an impostor Christian because you sometimes fail.
You aren't an impostor Christian because you have personal weaknesses.
You aren't an impostor Christian because past failures still haunt you.
God knows your frame. He knows your weaknesses, and He knows your strengths. He knows you—not the "you" that other people might think they see, but the real you—and He wants you in His family.
He wants to call you His child.
When you feel inadequate as a follower of Jesus Christ, and when you feel like a fraud for having weaknesses and making mistakes, remember that none of us is perfect yet.
Not even the apostle Paul, one of God's greatest servants of all time, considered himself perfect. Not long before his death, he wrote, "Not that I have already attained, or am already perfected; but I press on" (Philippians 3:12). After years of overcoming and serving God, he knew he was still not yet perfect and still needed to grow. But he was still actively pursuing perfection.
God expects the same of you and me—a lifelong, tenacious pursuit of perfection.
So, pursue perfection. But don't ever convince yourself that you're an impostor just because you're not there yet.
To learn more about what God has in store for you, download our free booklet God's Purpose for You: Discovering Why You Were Born.