What does praising God look like? The prayers of praise in the Bible give us insight into the characteristics of our great God and how to express thanks to Him.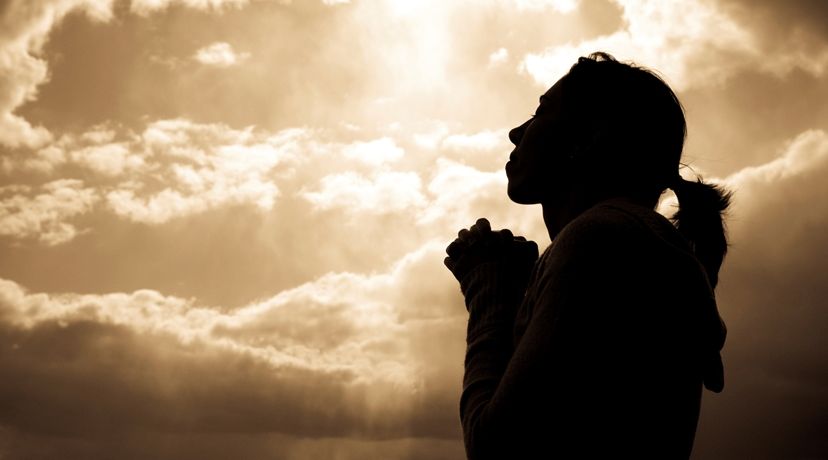 The Bible records many types of prayer and many purposes for prayer. There are prayers for protection, for healing, for unity and for children. There are prayers seeking forgiveness, justice and peace. (See more about these many aspects of prayer in our study guide How to Pray.)
But a major focus throughout the Bible is on prayers of praise. Our article "Praise God" examines the reasons praising God is beneficial to us. This article looks at examples of prayers of praise that can show us what praise looks like—how to improve the praise section of our prayers in ways that will be pleasing to God.
These examples show that praise is not just an empty ritual or an exhibition of shallow emotions. It demonstrates a deep, reverent love for God in heart and mind.
Early prayers of praise
The early stories of the Bible are overviews and give more details of what God said than what people said to Him. But here are a few examples of praise before the time of King David:
Deuteronomy 3:24: "O Lord GOD, You have begun to show Your servant your greatness and Your mighty hand, for what god is there in heaven or on earth who can do anything like Your works and Your mighty deeds?"
Job 37:22-24: "He comes from the north as golden splendor; with God is awesome majesty. As for the Almighty, we cannot find Him; He is excellent in power, in judgment and abundant justice; He does not oppress. Therefore men fear Him; He shows no partiality to any who are wise of heart."
Job 42:1-2: "Then Job answered the LORD and said: 'I know that You can do everything, and that no purpose of Yours can be withheld from You.'"
1 Samuel 2:1-2: "And Hannah prayed and said: 'My heart rejoices in the LORD; my horn is exalted in the LORD. I smile at my enemies, because I rejoice in Your salvation. No one is holy like the LORD, for there is none besides You, nor is there any rock like our God.'"
David and the psalms of praise
David is the most prolific author of praise in the Bible. Many of the 73 psalms that are attributed to David can be categorized both as songs and as prayers, and these public expressions certainly mirror the deep and constant personal contact that David had with his Creator.
Here are just a few excerpts from King David's prayers of praise:
Psalm 8:1-9: "O LORD, our Lord, how excellent is Your name in all the earth, who have set Your glory above the heavens!
"Out of the mouth of babes and nursing infants You have ordained strength, because of Your enemies, that You may silence the enemy and the avenger.
"When I consider Your heavens, the work of Your fingers, the moon and the stars, which You have ordained, what is man that You are mindful of him, and the son of man that You visit him? For You have made him a little lower than the angels, and you have crowned him with glory and honor.
"You have made him to have dominion over the works of Your hands; You have put all things under his feet, all sheep and oxen—even the beasts of the field, the birds of the air, and the fish of the sea that pass through the paths of the seas.
"O LORD, our Lord, how excellent is Your name in all the earth!" (For more on this psalm, see "How Excellent Is Your Name," "Out of the Mouths of Babes," "What Is Man?" and "The Human Potential.")
"I will praise You, O Lord, among the peoples; I will sing to You among the nations. For Your mercy reaches unto the heavens, and Your truth unto the clouds." Psalm 57:9-11: "I will praise You, O Lord, among the peoples; I will sing to You among the nations. For Your mercy reaches unto the heavens, and Your truth unto the clouds.
"Be exalted, O God, above the heavens! Let Your glory be above all the earth."
Psalm 63:3-8: "Because Your lovingkindness is better than life, my lips shall praise You. Thus I will bless You while I live; I will lift up my hands in Your name. My soul shall be satisfied as with marrow and fatness, and my mouth shall praise You with joyful lips.
"When I remember You on my bed, I meditate on You in the night watches. Because You have been my help, therefore in the shadow of Your wings I will rejoice. My soul follows close behind You; Your right hand upholds me."
Also see the article "Praise God" for a section on David's beautiful Psalm 103.
Prayers of praise and thanksgiving in the Prophets
Here are a few examples of prayers of praise by the prophets (and one by King Nebuchadnezzar, who was the subject of several prophecies).
Isaiah 25:1: "O LORD, You are my God. I will exalt You, I will praise Your name, for You have done wonderful things; Your counsels of old are faithfulness and truth."
Daniel 2:20-23: "Daniel answered and said: 'Blessed be the name of God forever and ever, for wisdom and might are His. And He changes the times and the seasons; He removes kings and raises up kings; He gives wisdom to the wise and knowledge to those who have understanding. He reveals deep and secret things; He knows what is in the darkness, and light dwells with Him.
"'I thank You and praise You, O God of my fathers; You have given me wisdom and might, and have now made known to me what we asked of You, for You have made known to us the king's demand.'" (For more about the context of Daniel 2, see "Daniel 2: Nebuchadnezzar's Dream.")
Daniel 4:37: "Now I, Nebuchadnezzar, praise and extol and honor the King of heaven, all of whose works are truth, and His ways justice. And those who walk in pride He is able to put down." (Even evil kings can learn to praise God!)
Jonah 2:7-9: "When my soul fainted within me, I remembered the LORD; and my prayer went up to You, into Your holy temple. Those who regard worthless idols forsake their own Mercy. But I will sacrifice to You with the voice of thanksgiving; I will pay what I have vowed. Salvation is of the LORD." (Read more of the context of Jonah's prayer from inside the great fish in our article on "Jonah.")
New Testament prayers of praise and thanksgiving
Jesus taught that personal prayer should be done in private (Matthew 6:6). However, some important or public prayers are recorded in the New Testament as examples for us. Here are a few:
Luke 1:46-55: "And Mary said: 'My soul magnifies the Lord, and my spirit has rejoiced in God my Savior. For He has regarded the lowly state of His maidservant; for behold, henceforth all generations will call me blessed. For He who is mighty has done great things for me, and holy is His name. And His mercy is on those who fear Him from generation to generation.
"'He has shown strength with His arm; He has scattered the proud in the imagination of their hearts. He has put down the mighty from their thrones, and exalted the lowly. He has filled the hungry with good things, and the rich He has sent away empty. He has helped His servant Israel, in remembrance of His mercy, as He spoke to our fathers, to Abraham and to his seed forever.'"
Luke 2:13-14: "And suddenly there was with the angel a multitude of the heavenly host praising God and saying: 'Glory to God in the highest, and on earth peace, goodwill toward men!'"
Ephesians 1:15-19: "Therefore I also, after I heard of your faith in the Lord Jesus and your love for all the saints, do not cease to give thanks for you, making mention of you in my prayers: that the God of our Lord Jesus Christ, the Father of glory, may give to you the spirit of wisdom and revelation in the knowledge of Him, the eyes of your understanding being enlightened; that you may know what is the hope of His calling, what are the riches of the glory of His inheritance in the saints, and what is the exceeding greatness of His power toward us who believe, according to the working of His might power."
Revelation 4:9-11: "Whenever the living creatures give glory and honor and thanks to Him who sits on the throne, who lives forever and ever, the twenty-four elders fall down before Him who sits on the throne and worship Him who lives forever and ever, and cast their crowns before the throne, saying:
"'You are worthy, O Lord, to receive glory and honor and power; for You created all things, and by Your will they exist and were created.'"
"Hallowed be Your name": Jesus teaches us to pray with praise
When one of Jesus' disciples asked Him, "Lord, teach us to pray, as John also taught his disciples," Jesus said, "When you pray, say:
"Our Father in heaven, hallowed be Your name" (Luke 11:1-2).
Considering His other instructions to avoid "vain repetitions" (Matthew 6:7), Jesus wasn't telling us exact words to repeat over and over. He was giving us an approach to prayer, an outline to use by filling in our own heartfelt words and thoughts.
After approaching God as our loving Father, we should remember His wonderful characteristics. We should come to Him first with praise and thanksgiving.
"In the context of intimacy with God, there also is respect and recognition of His uniqueness. Hallowed means that God is holy, set apart, unique in His character and attributes" (NKJV Study Bible, note on Luke 11:2).
Focus on the praiseworthy in prayer and meditation
The apostle Paul also taught the importance of thanksgiving in prayer and of focusing on things worthy of praise in our thoughts and prayers.
"Be anxious for nothing, but in everything by prayer and supplication, with thanksgiving, let your requests be made known to God. …
"Finally, brethren, whatever things are true, whatever thing are noble, whatever things are just, whatever things are pure, whatever things are lovely, whatever things are of good report, if there is any virtue and if there is anything praiseworthy—meditate on these things" (Philippians 4:6, 8).
How to praise God in prayer
In summary, how can we praise God effectively?
Study the prayers of praise in the Bible. They can give us effective models of how to praise God in prayer.
Study the instructions about prayer covered above.
Praise and thank God in every prayer, even when facing trials.
Regularly make time for uninterrupted prayer with additional praise.
Meditate (think deeply about) the attributes and characteristics of God, for example, He is our loving Creator, our merciful Savior, our powerful Deliverer, etc.
Focus on the blessings God provides day by day, both physical and especially spiritual.
Praise God from the heart.
Finally, rejoice in pleasing God: "Rejoice in the LORD, O you righteous! For praise from the upright is beautiful" (Psalm 33:1).
Read more about the biblical teaching about why, how and when we should praise God in the article "Praise God."