The Bible gives many examples of what is most important to God when we come to Him in prayer. He wants us to pray from the heart. How do we do that?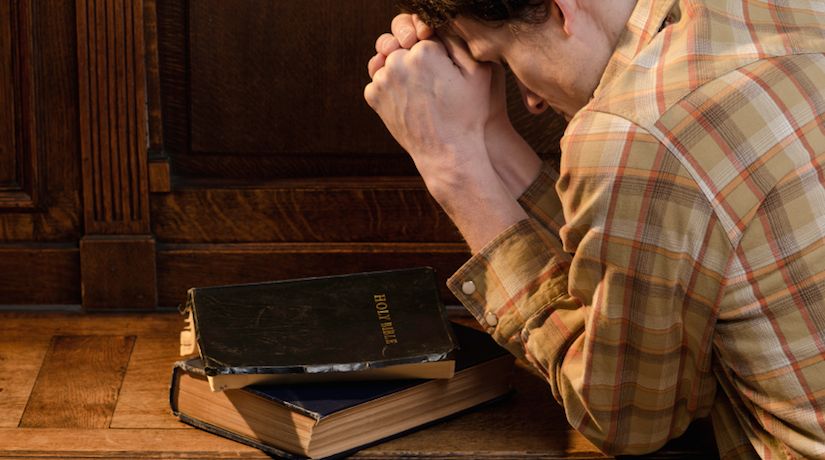 Prayer is simply talking to God. Praying creates a line of communication with our Creator. Praying consistently builds a personal relationship with God that allows Him to see our true inner self—our heart.
God wants to know what is important to us and what we care deeply about. He wants us to open our hearts to Him.
Prayer, opening your heart to God
The Bible is full of examples of the people of God talking with Him. For example, many of the psalms were actually prayers, and many of those were by David, the great king of Israel, known as a man after God's own heart (Acts 13:22).
Consider the beginning of Psalms 4 and 5, for example:
"Hear me when I call, O God of my righteousness! You have relieved me in my distress; have mercy on me, and hear my prayer" (Psalm 4:1).
"Give ear to my words, O LORD, consider my meditation. Give heed to the voice of my cry, my King and my God, for to You I will pray" (Psalm 5:1-2).
There are many types of prayer mentioned in the Bible, but one common factor in prayers that helped build a relationship with God is that these effective prayers were heartfelt.
What are prayers from the heart?
God isn't looking for fancy words or even many words. He isn't looking for prepackaged prayers repeated mindlessly. Jesus warned against praying to impress others or using "vain repetition" (Matthew 6:5-7; see our article "Do You Pray the Way Jesus Taught?").
God wants to hear what is on our hearts and minds.
God is far more interested in what we are inside than outside. As He told Samuel, "For the LORD does not see as man sees, for man looks at the outward appearance, but the LORD looks at the heart" (1 Samuel 16:7).
Though He has all the power of the universe, He looks on the one "who is poor and of a contrite spirit, and who trembles at My word" (Isaiah 66:2).
The Bible records many examples of prayer from the heart. First, let's look at one prayed by Hezekiah, king of Judah, in the Old Testament.
Hezekiah's heartfelt prayer
The first prayer we will examine is found in 2 Kings 20:1-3.
"In those days Hezekiah was sick and near death. And Isaiah the prophet, the son of Amoz, went to him and said to him, 'Thus says the LORD: "Set your house in order, for you shall die, and not live"'" (verse 1).
When the prophet Isaiah told King Hezekiah that he would die, Hezekiah reacted to the message with a heartfelt prayer.
"Then he turned his face toward the wall, and prayed to the LORD, saying, 'Remember now, O LORD, I pray, how I have walked before You in truth and with a loyal heart, and have done what was good in Your sight.' And Hezekiah wept bitterly" (verses 2-3).
Hezekiah reminded God of his efforts to walk before Him with a loyal heart. It seems he might have wanted to say more to God, but emotion overcame him and he broke down in tears and cried bitterly.
So, even before Isaiah had gone out of the courtyard of the royal palace, God sent him back to King Hezekiah with a second message, which was a response to the king's prayer. In this second message, God said, "I have heard your prayer, I have seen your tears" (verse 5).
God hears our prayers from the heart
What did God hear? The words spoken by the king were a reminder to God of his efforts to walk before Him with a sincere heart. But not all of the communication with God was in the form of words. There was more to the king's prayer in his heart, where it came from. His prayer was not just off the top of his head. It reflected the deepest feelings of his heart.
So God heard the prayer in King Hezekiah's heart, as well as the bit that he managed to utter before he broke down in tears.
God does not want lip service. He wants people who seek Him with their whole heart. Jesus warned that those who simply come with words and not actions (not doing what God says from the heart) will not be in the Kingdom of God.It is fair to conclude that the king wanted to ask God to spare his life. God granted that two-part prayer by adding 15 more years to the life of the king.
God does not want lip service. He wants people who seek Him with their whole heart (Isaiah 29:13; Psalm 119:2). Jesus warned that those who simply come with words and not actions (not doing what God says from the heart) will not be in the Kingdom of God (Matthew 7:21-23).
Hannah's prayer from the heart
In another example earlier in the history of Israel, Hannah (who became the mother of the prophet Samuel) made a heartfelt prayer. She was distressed by the fact she had been unable to have a child and by the severe provocation she had received from her rival.
"And she was in bitterness of soul, and prayed to the LORD and wept in anguish" (1 Samuel 1:10).
Hers was a prayer in her heart. Because of mental anguish, her lips were moving as in a whispered prayer, but Eli the priest thought she was drunk and rebuked her (verse 14). God, however, heard that inaudible supplication and responded by granting her request (verse 20).
Heartfelt and persistent prayer in happy times
We don't always have to be in anguish or threatened with losing our life in order to pray to God from the depth of our hearts. We can pray fervently out of joy, love and positive emotions as well.
We can express our thankfulness to God for wonderful things like marriage, the birth of a child, healings, the beauty of His creation and the way He has fulfilled our needs. We can rejoice in the knowledge of His truth and the perfection of His plan.
Heartfelt prayer every time we pray
Whether in anguish or joy or thanksgiving, every one of our prayers should be from our hearts. Our prayers are more than just words. They are words that convey emotions.
Sometimes God will test us to see the sincerity of our prayers. This is shown in the parable of the unjust judge (Luke 18:1-5). In this parable God teaches us "that men always ought to pray and not lose heart" (verse 1) because God knows it is good for us to learn to be persistent. When our prayers come from the heart, then we will be persistent and unwavering.
Jesus gave a parable to show God's appreciation of zealous, tenacious prayers. "Then He spoke a parable to them, that men always ought to pray and not lose heart" (Luke 18:1). In the following seven verses He told the parable of the persistent widow and the unjust judge.
If an evil judge could be swayed by persistence, how much more will our loving God "avenge His own elect who cry out day and night to Him, though He bears long with them?" (verse 7).
God understands our groanings
Sometimes we have a prayer in our heart, but we fail to say it properly (Romans 8:26-27). Hezekiah groaned in his heart, and God heard the complete prayer. God through the Holy Spirit helps us pray as we need to, and He understands what we are trying to say.
From King Hezekiah's example, we should always remember that God respects a sincere prayer, no matter how poorly it is presented because of our human imperfections. If we always come to God with a true heart—a repentant and faithful heart—then words of sincerity will follow (Hebrews 10:22).
Read more about prayer in the articles "How to Pray" and "How to Talk to God."