How does God want us to talk to Him?
Even the disciples of Jesus wondered how to pray. The Bible gives helpful instructions to make our prayers powerful and effective and pleasing to God. Learn about:
How we can talk to the Creator of the universe.
The outline for prayer that Jesus gave.
How to pray so God will answer.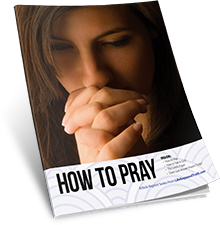 DOWNLOAD
NOW