"Pray without ceasing" doesn't mean we never get off our knees. The Bible teaches regular and persistent prayer. God gives us the priceless privilege of staying in constant contact with Him! Here's what the Bible says He desires.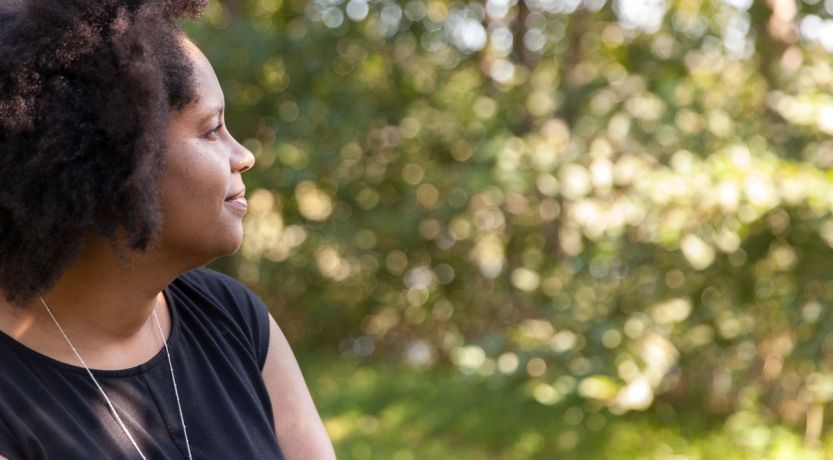 At the end of his first letter to the Thessalonians, the apostle Paul included a quick-fire series of instructions and reminders. He included, "Rejoice always, pray without ceasing, in everything give thanks; for this is the will of God in Christ Jesus for you" (1 Thessalonians 5:16-18, emphasis added throughout).
What did he mean by these absolute expressions like always and without ceasing?
Paul's example of prayer
The context of the book itself helps us understand what Paul meant. Paul started the letter giving his own example of prayer and his deep love of the Church members in Thessalonica.
"We give thanks to God always for you all, making mention of you in our prayers, remembering without ceasing your work of faith, labor of love, and patience of hope in our Lord Jesus Christ in the sight of our God and Father, knowing, beloved brethren, your election by God" (1 Thessalonians 1:2-4).
Again in the second chapter Paul wrote, "For this reason we also thank God without ceasing, because when you received the word of God which you heard from us, you welcomed it not as the word of men, but as it is in truth, the word of God, which also effectively works in you who believe" (2:13).
Paul wanted his readers to follow his example. He, like all people, had to sleep sometime, and had to focus on other things sometimes. He tells us in other letters that he also prayed for other congregations. So he couldn't mean he literally prayed constantly for the Thessalonians.
But he did pray persistently and consistently. He didn't stop praying for them. He prayed about specific people and needs regularly. He didn't just pray a few times and then forget them.
Paul prayed "night and day" (2 Timothy 1:3). He associated "praying always" with the armor of God we need to put on every day (Ephesians 6:18).
Paul was a great example of how to "pray without ceasing."
Jesus Christ's example of prayer
Jesus also taught and demonstrated persistence in prayer.
Jesus let His disciples know about His close relationship with His Father as an example and a lesson. As He came to His friend Lazarus' grave, He prayed, "Father, I thank You that You have heard Me. And I know that You always hear Me, but because of the people who are standing by I said this, that they may believe that You sent Me" (John 11:41-42). God backed this up by raising Lazarus from the dead!
Jesus' prayers on the day He was crucified also demonstrate His open line of communication with the Father.
After the meaningful Passover service, Jesus went to pray in a garden on the Mount of Olives. He withdrew "a stone's throw" and knelt down. "Father, if it is Your will, take this cup away from Me; nevertheless not My will, but Yours, be done" (Luke 22:39-42).
He prayed so earnestly, "His sweat became like great drops of blood falling to the ground" (verse 44).
Finding Peter, James and John sleeping, He said, "What? Could you not watch with Me one hour? Watch and pray, lest you enter into temptation. The spirit indeed is willing, but the flesh is weak" (Matthew 26:40-41). He then prayed again twice more.
Even hanging on the stake, He continued His passionate prayers.
"Father, forgive them, for they do not know what they do" (Luke 23:34).
"'Eli, Eli, lama sabachthani?' that is, 'My God, My God, why have You forsaken Me?'" (Matthew 27:46).
"Father, 'into Your hands I commit My spirit'" (Luke 22:46).
Read more about the meaning of these and His other sayings in the article "Seven Last Sayings of Jesus."
Jesus Christ's teaching about prayer
The Gospel of Luke clearly shows us that God does not expect nonstop prayers. Luke records that Jesus "was praying in a certain place" and then "He ceased" (Luke 11:1). We, too, can stop or cease for a time, but we must never give up on prayer. We must always come back to it.
Jesus' disciples knew that He prayed often, so one of them asked Him, "Lord, teach us to pray, as John also taught his disciples" (Luke 11:1).
After giving them the outline prayer often called "The Lord's Prayer," including the instruction to pray for "our daily bread" (verse 3), Jesus gave examples to show the importance of persistence in prayer.
"And He said to them, 'Which of you shall have a friend, and go to him at midnight and say to him, "Friend, lend me three loaves; for a friend of mine has come to me on his journey, and I have nothing to set before him"; and he will answer from within and say, "Do not trouble me; the door is now shut, and my children are with me in bed; I cannot rise and give to you"?
"'I say to you, though he will not rise and give to him because he is his friend, yet because of his persistence he will rise and give him as many as he needs'" (verses 5-8).
Jesus' point is not that God is reluctant, but that persistence is essential in life. God wants to see how much we care. He wants to know how important our contact with our Creator is to us.
Jesus continued the same theme in verses 9-13:
"So I say to you, ask, and it will be given to you; seek, and you will find; knock, and it will be opened to you. For everyone who asks receives, and he who seeks finds, and to him who knocks it will be opened.
"If a son asks for bread from any father among you, will he give him a stone? Or if he asks for a fish, will he give him a serpent instead of a fish? Or if he asks for an egg, will he offer him a scorpion?
"If you then, being evil, know how to give good gifts to your children, how much more will your heavenly Father give the Holy Spirit to those who ask Him!"
God deeply loves us, but He wants us to ask and keep on asking.God deeply loves us, but He wants us to ask and keep on asking. This does not mean He wants repetitious prayers or many words. Jesus warned against using "vain repetitions as the heathen do. For they think that they will be heard for their many words" (Matthew 6:7). He truly does know what we need before we ask (verse 8).
But He still wants us to ask. He wants us to build a strong communication link with Him—to pray always. Read more about when and how God answers our prayers in the articles "Does God Answer Prayers Today?" and "Five Keys to Answered Prayers."
The persistent widow teaches we "always ought to pray"
One of Jesus' most memorable teachings is His parable of the persistent widow.
"Then He spoke a parable to them, that men always ought to pray and not lose heart, saying: 'There was in a certain city a judge who did not fear God nor regard man. Now there was a widow in that city; and she came to him, saying, "Get justice for me from my adversary." And he would not for a while; but afterward he said within himself, "Though I do not fear God nor regard man, yet because this widow troubles me I will avenge her, lest by her continual coming she weary me."'
"Then the Lord said, 'Hear what the unjust judge said. And shall God not avenge His own elect who cry out day and night to Him, though He bears long with them? I tell you that He will avenge them speedily. Nevertheless, when the Son of Man comes, will He really find faith on the earth?'" (Luke 18:1-8).
If even such an unjust judge would respond to the widow because of her persistence, how much more will our just and caring God respond to us!
God is not unjust. But sometimes He does not answer immediately, and that can teach us longsuffering, persistence and faith. We must grow in faith that God does have our best interests in mind, even when we don't understand why He doesn't answer right away.
For more on how to have the kind of prayer God wants, as well as the faith He wants us to develop, see "Prayer From the Heart" and "How to Grow in Faith."
How to pray without ceasing today
How do we apply the instruction to pray always in our everyday lives?
Our most extensive and complete daily prayers should be planned and private. See more about this in our articles "How to Pray," "How to Talk to God" and "Do You Pray the Way Jesus Taught?"
In emergencies and at any time, we can pray constantly to God, whether aloud or in our minds.
If we feel anger welling up, perhaps we can count to 10 and pray at the same time. (See "Overcoming Dangerous Emotions: Anger.")
We can pray while showering, waiting in line, commuting, lying awake in bed, and so on.
We should be persistent in prayer. We shouldn't pray for someone a few times and then forget it. God doesn't forget and doesn't want rote repetition, but He doesn't tire of hearing from us on the same issue.
We should never say, "I'm done with prayer. It doesn't work." Study what the Bible teaches about when and how God answers prayer in "Five Keys to Answered Prayers."
"Pray without ceasing" doesn't mean we never say amen. It doesn't mean 24/7 prayers. We don't have to multitask our prayers at every moment. We should fully focus on whatever we do (Ecclesiastes 9:10). But we must always be ready to pray.
It should be our constant impulse to seek God, to stay close to Him.
Some analogies for praying without ceasing
Some compare praying to breathing. Of course the analogy is not exact. We have to focus on other things throughout the day, but still seeking God should never be far from our minds. Don't hold your spiritual breath!
Praying without ceasing is also more like having God on speed dial and always having your phone with you, rather than never getting off your knees.Praying without ceasing is also more like having God on speed dial and always having your phone with you, rather than never getting off your knees.
You may have heard the old saying, "Seven days without prayer makes one weak." But I'd hazard a guess that 24 hours without prayer means you haven't prayed without ceasing. Start again as soon as possible!
"Pray without ceasing": What Bible commentators say
Here are some thoughts on 1 Thessalonians 5:17 from commentators:
"Paul exhorts the Thessalonians to maintain a faithful prayer life like his own (1:2, 3; 2:13; Rom. 1:9, 10; Eph. 6:18; Col. 1:3; 2 Tim. 1:3). Praying without ceasing does not mean praying constantly, but being persistent and consistent in prayer" (NKJV Study Bible, note on 1 Thessalonians 5:17).
"Intimately related to constant joy is incessant prayer—the only way to cultivate a joyful attitude in times of trial. Uninterrupted communication with God keeps temporal and spiritual values in balance. … [The Greek word translated in the NIV as] ('continually'; cf. Rom 1:9; 1 Thess 1:2, 3; 2:13) does not mean some sort of nonstop praying. Rather, it implies constantly recurring prayer, growing out of a settled attitude of dependence on God" (The Expositor's Bible Commentary, Frank Gaebelein, ed., 1978, Vol 11, note on 1 Thessalonians 5:17).
More prayer resources
Here are more biblical resources you might find helpful in studying about prayer:
And be sure to download our free study guide How to Pray.