How could a loving, powerful God allow so much tragedy, pain and agony, so many fatal diseases and deadly accidents? Why does God allow suffering to continue?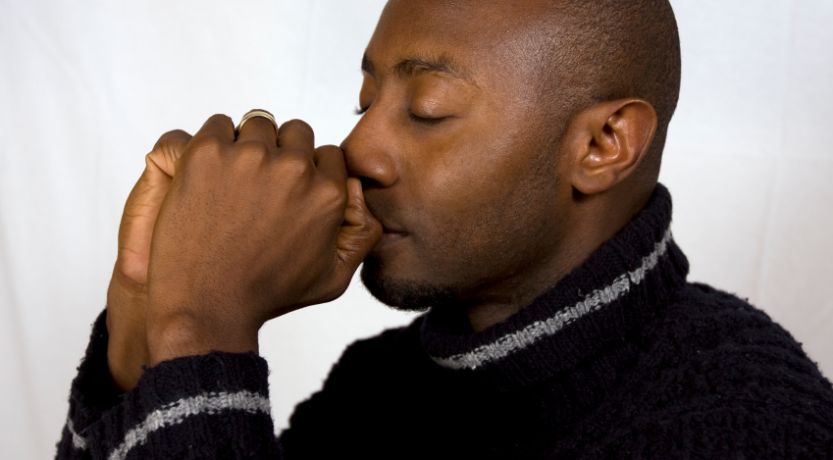 Every time a personal tragedy, plague or natural disaster occurs, many have the real and understandable questions: why did God allow this? Why would a powerful and loving God allow suffering, evil and death?
The short answer is that we don't always know why in specific cases. But we do know that God loves each person who is suffering, and that He does have each person's eternal best interests in mind. And we know He has a merciful and loving plan to replace this world of evil and suffering with a world of righteousness and peace. (See these "Encouraging Bible Verses About Comfort.")
And the Bible does show how evil and suffering began in this world and what really is the ultimate cause.
A close examination of the creation account found in Genesis 1-3 gives us some clues as to the origin of human suffering.
The cause of suffering
From the beginning, it seems clear that God carefully planned an idyllic environment for mankind. From water to dry land, from seeds yielding herbs and fruit of all kinds, from every beast of the field, bird of the air and creature of the sea, our Creator brought forth all that was necessary to sustain human life.
On the sixth day, God formed man from the dust of the ground and breathed into his nostrils the breath of life (Genesis 2:7). From Adam's rib, God created man's perfect complement and united Adam and Eve as husband and wife.
Then God placed them both in a beautiful garden—the Garden of Eden. Surrounded with lush greenery and an abundance of food and water, God encouraged them to freely eat of every tree in the garden except one—the tree of the knowledge of good and evil. Should they decide to eat of that tree, He warned them, they would surely die.
Eve was deceived by the evil serpent
Into this peaceful setting crawled the cunning and evil serpent, Satan the devil. He approached Eve and struck up a conversation. "Did God really say that you couldn't eat of every tree in the garden?" he basically asked Eve.
Satan immediately injected doubt into Eve's mind regarding what God had said. He made it sound as though God might be withholding something from her and Adam.
Satan then proceeded to call God a liar! He assured Eve that she would not die if she ate of the tree of the knowledge of good and evil. In fact, if she did eat of it, her eyes would be opened and she would become like God—able to know the difference between good and evil.
Eve was deceived and ate the "forbidden fruit" and gave some to her husband, and a chain of events immediately unfolded that introduced suffering into the world.
Disobedience leads to suffering
God addressed the serpent, the woman and the man. God cursed the serpent; described the pain and sorrow that Eve and all mothers would face in the course of bearing and raising children; and cursed the ground, warning Adam of the extreme hardships he and his family would experience as a result of their disobedience.
Furthermore, God told them a second time that they would indeed die and return to the dust from whence they came. He then thrust them both out of the Garden of Eden and placed angels at the gate to guard the tree of life and keep Adam and Eve from reentering the garden. Life was about to become very difficult for the first family.
Their firstborn son, Cain, murdered his brother Abel. More sadness, suffering and evil followed until the wickedness of mankind became so great that God chose to destroy much of the life He had created via the Noachian flood.
Does God allow suffering?
So we have seen that Satan's trickery and Adam and Eve's wrong choices introduced suffering into the world. God did not cause suffering.
Still, as the all-powerful Creator God, nothing can happen in this universe without God allowing it to happen.
So why does God allow suffering? Because He allows us to have free choice—to be humans and not preprogrammed robots. That means we can choose to sin, and the natural consequence of disobedience to God's beneficial laws is suffering.
Truly, history shows that everyone has chosen or fallen into sin, and the "wages" of sin (disobedience to God's laws and commandments) is death, suffering, sadness and sorrow.
Why did Jesus Christ have to suffer?
Essentially, Jesus Christ suffered and died because of sin—not His own sin, but the sins of all of mankind.
Notice the prophet Isaiah's description of Christ's suffering: "Who has believed our report? And to whom has the arm of the LORD been revealed? For He shall grow up before Him as a tender plant, and as a root out of dry ground. He has no form or comeliness; and when we see Him, there is no beauty that we should desire Him. He is despised and rejected by men, a Man of sorrows and acquainted with grief. And we hid, as it were, our faces from Him; He was despised, and we did not esteem Him.
"Surely He has borne our griefs and carried our sorrows; yet we esteemed Him stricken, smitten by God, and afflicted. But He was wounded for our transgressions, He was bruised for our iniquities; the chastisement for our peace was upon Him, and by His stripes we are healed. All we like sheep have gone astray; we have turned, every one, to his own way; and the LORD has laid on Him the iniquity of us all.
Clearly suffering was brought into the world as a result of sin. This does not mean that people who are suffering are always the cause of their own suffering; often people suffer because of the sins of others. And though suffering is painful and we should do whatever we can to avoid causing it, God can even use suffering to produce good."He was oppressed and He was afflicted, yet He opened not His mouth; He was led as a lamb to the slaughter, and as a sheep before its shearers is silent, so He opened not His mouth" (Isaiah 53:1-7).
Suffering caused by sin
Why does God allow suffering? Clearly suffering was brought into the world as a result of sin. This does not mean that people who are suffering are always the cause of their own suffering; often people suffer because of the sins of others.
And though suffering is painful and we should do whatever we can to avoid causing it, God can even use suffering to produce good.
Made perfect through suffering
As we read in the book of Hebrews, suffering helped Jesus Christ achieve something of value:
"But we see Jesus, who was made a little lower than the angels, for the suffering of death crowned with glory and honor, that He, by the grace of God, might taste death for everyone. For it was fitting for Him, for whom are all things and by whom are all things, in bringing many sons to glory, to make the captain of their salvation perfect through sufferings" (Hebrews 2:9-10).
Suffering can have the same impact upon us that it had upon Jesus Christ—it can aid us in becoming more Christlike in our character and in our lives.
As we just read, God is in the process of bringing many sons to glory; and Christ, being the firstborn, arrived there first. Christ was tempted by Satan the devil and never succumbed. He was tried and tested, beaten and crucified, yet He never sinned!
We, too, are admonished to endure whatever this life has to offer us as we follow in the footsteps of Jesus Christ.
The apostle Paul said, "For I consider that the sufferings of this present time are not worthy to be compared with the glory which shall be revealed in us" (Romans 8:18). He affirmed that "all things work together for good to those who love God, to those who are called according to His purpose" (verse 28) and that "if God is for us, who can be against us?" (verse 31).
But, as the apostle Peter stated, our adversary is seeking to devour us just as he sought to devour Christ:
"Be sober, be vigilant; because your adversary the devil walks about like a roaring lion, seeking whom he may devour. Resist him, steadfast in the faith, knowing that the same sufferings are experienced by your brotherhood in the world. But may the God of all grace, who called us to His eternal glory by Christ Jesus, after you have suffered a while, perfect, establish, strengthen, and settle you" (1 Peter 5:8-10).
What does the future hold?
Wouldn't it be wonderful if we could all return to the world that God created for Adam and Eve—a world of peace, hope, abundance and plenty without the serpent; a world without the suffering, pain and agony brought upon us all by sin (the transgression of God's law)?
Thankfully, that is God's intention! Upon His return, one of Christ's first acts will be the binding of Satan as He takes the necessary steps to establish the Kingdom of God on earth.
End of suffering
Read what God ultimately has in store for all of mankind: "Now I saw a new heaven and a new earth, for the first heaven and the first earth had passed away. Also there was no more sea. Then I, John, saw the holy city, New Jerusalem, coming down out of heaven from God, prepared as a bride adorned for her husband.
"And I heard a loud voice from heaven saying, 'Behold, the tabernacle of God is with men, and He will dwell with them, and they shall be His people. God Himself will be with them and be their God. And God will wipe away every tear from their eyes; there shall be no more death, nor sorrow, nor crying. There shall be no more pain, for the former things have passed away'" (Revelation 21:1-4).
These "former things" have plagued mankind since the Garden of Eden. God does allow suffering. It was never His intention to promote suffering—our adversary did that in the Garden of Eden. Adam and Eve chose to disobey God, and suffering and death were the consequences.
As we commit our lives to God and seek to live a life of responsive, humble obedience despite the suffering and sorrow this life can bring, we can look forward to eternal life in a world without it! May God speed that day!
For more, see the other articles in the section "Why Does God Allow Evil and Suffering?"