Evil is hateful—it harms people—and yet God allows it to thrive! It seems incongruous, and yet we see it exists and has existed for millennia. When will it end?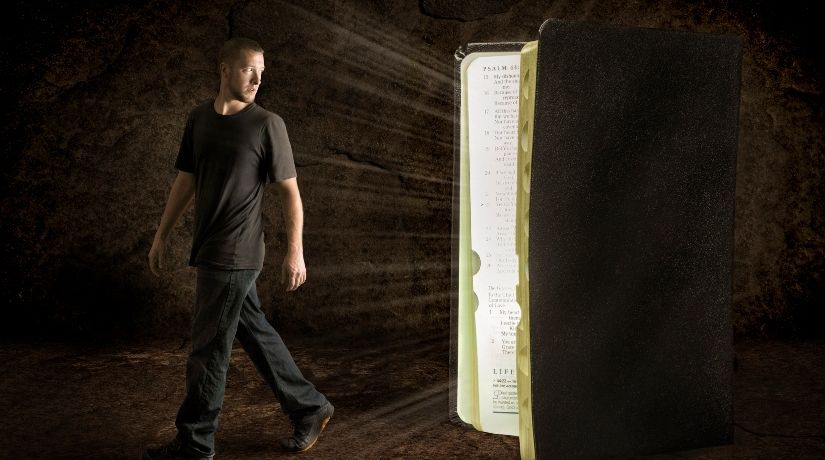 God is full of love and mercy. Evil, though, is full of selfishness and wrath. How could God allow such a scourge to exist? Has He lost the battle against evil? Some think so.
Almost every time we notice the news, something evil has occurred in the world, from mass murder to the exploitation of children. But even less advertised evils occur regularly, such as adultery, lying and, yes, polluting and breaking God's holy Sabbath.
Evil and sin cause pain, suffering and ruin. Even though God currently allows evil to exist, He doesn't approve of any of us individually or nationally getting involved in it.
God hates evil!
There are many definitions and synonyms for evil, all of which God hates! Wickedness is one of them. "Your throne, O God, is forever and ever; a scepter of righteousness is the scepter of Your kingdom. You love righteousness and hate wickedness" (Psalm 45:6-7).
Everyone who worships God must become like Him in this regard: "The fear of the LORD is to hate evil; pride and arrogance and the evil way and the perverse mouth I hate" (Proverbs 8:13).
Evil is basically anything that breaks the law of God, and it must be avoided, as we read in 1 Peter 3:11: "Let him turn away from evil and do good."
So, since God hates evil and we are to avoid it in our own lives—why does evil still exist?
The origin of evil and its final destruction
In the beginning there was no evil. All was good. There was great joy in heaven until one being, Lucifer, became filled with iniquity, violence and pride (Ezekiel 28:15-17). He became Satan, the adversary of God, and He has deceived all humanity into following his evil ways (Revelation 12:9). The world is truly under his sway (1 John 5:19).
Jesus Christ confirmed that Satan is a liar and is the father of lies, and there is no truth in him (John 8:44). Satan is thoroughly evil and has been allowed to influence human beings from the beginning. But the Bible also shows his sway over people will last for only a limited time.
So, humanity has had two ways of life from which to choose—good (life) or evil (death). God has instructed us to choose life (Deuteronomy 30:19). The good way of life will last forever and the other will be smashed to bits. Evil will be destroyed! It won't last!
The destruction of evil actually began with the life, death and resurrection of Jesus Christ. "He who sins is of the devil, for the devil has sinned from the beginning. For this purpose the Son of God was manifested, that He might destroy the works of the devil" (1 John 3:8).
Another step in the destruction of evil will occur when Christ returns—at which time the devil will be bound for 1,000 years "so that he should deceive the nations no more" (Revelation 20:3).
The ultimate removal of evil will be when Satan is finally banished from all humanity. "The devil, who deceived them, was cast into the lake of fire and brimstone" (verse 10). For further information, read the article "Satan Destroyed? How?"
Time and again, God has called for people to repent—to turn away from all evil.It will be at the time of Satan's final removal that evil will completely be removed. Then only one way of life will exist—the way of righteousness and of keeping God's laws. So God is not losing any war against evil. He actually has a timetable when evil will be banished, and that time can't come soon enough!
In the meantime …
As we wait for Jesus Christ to return to this earth to set up His Kingdom, we continue to experience a world in which evil still exists. And it is out there—it runs the gamut from the beheadings that take place by ISIS to the cheating and lying that goes on every day.
Evil is found in the fabric of society. It never has ceased—beginning from the time Adam and Eve listened to the devil and rejected God. History then reveals that Cain killed Abel—the first murder. Afterward, people became so violent and evil that God brought a flood to destroy them all except for one family.
But even after Noah, people continued to defy God by building the Tower of Babel. When they were spread across the earth, the evil followed them and persists to this day.
Time and again, God has called for people to repent—to turn away from all evil. One such example is found in 2 Peter:
"The Lord is not slack concerning His promise, as some count slackness, but is longsuffering toward us, not willing that any should perish but that all should come to repentance" (2 Peter 3:9).
The apostle Peter continued the admonition in verse 10: "But the day of the Lord will come as a thief in the night, in which the heavens will pass away with a great noise, and the elements will melt with fervent heat; both the earth and the works that are in it will be burned up."
Then we see our responsibilities in verse 11: "Therefore, since all these things will be dissolved, what manner of persons ought you to be in holy conduct and godliness."
It is not easy to overcome evil. We have to constantly fight against wickedness (Ephesians 6:12), and we need God's help in our battle against it (read the series of articles beginning with "Put on the Armor of God").
So, until evil is finally removed, each of us has to hate evil and turn from it. We must look forward to the time when wickedness will finally be abolished from the earth.