The kind of relationship God wants with you may surprise you! What does the Bible say about how to build a relationship with God and make it the kind He wants?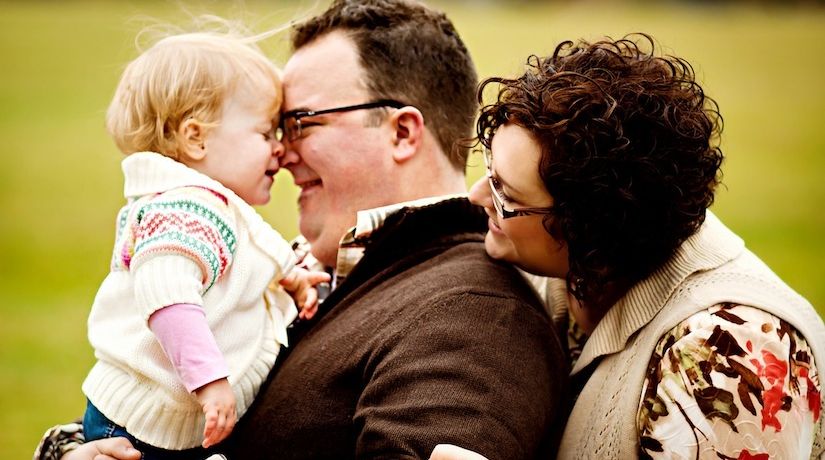 To answer the question of what kind of relationship God wants with us, we need to understand why God created us. So we will look at the "why" question first.
When you understand the relationship God is seeking with you, it will change your life! It is that dramatic. It is worth the time you invest to discover the answer.
Why did God create humanity?
Where do we start? At the beginning—with the creation account in Genesis when God created the first man and woman.
After creating the animals "each according to its kind" (Genesis 1:24), God said, "'Let Us make man in Our image, according to Our likeness; let them have dominion over the fish of the sea, over the birds of the air, and over the cattle, over all the earth and over every creeping thing that creeps on the earth.'
"So God created man in His own image; in the image of God He created him; male and female He created them. Then God blessed them, and God said to them, 'Be fruitful and multiply; fill the earth and subdue it; have dominion over the fish of the sea, over the birds of the air, and over every living thing that moves on the earth'" (Genesis 1:26-28, emphasis added throughout).
What we find here is amazing! Consider it: Human beings were created in the very image of God Himself. While the animals were created after the animal kind, humans were created after the God kind!
So how does God view us?
The answer can be found in the Gospel of John, where John explained how a member of the God family came to earth as Jesus Christ for an awesome and loving purpose:
"He was in the world, and the world was made through Him, and the world did not know Him. He came to His own, and His own did not receive Him. But as many as received Him, to them He gave the right to become children of God, to those who believe in His name" (John 1:10-12).
God as Father
Jesus the Christ, who was God in the flesh, came to earth to save mankind. It was He who taught the disciples to refer to God Almighty as their "Father in heaven" or their "heavenly Father" (for example, in Matthew 5:16, 45, 48; 6:14, 26, 32).
Jesus gave a prayer outline in response to His disciples asking Him to teach them how to pray. The very first concept He focused their attention on when referring to Almighty God, was, "In this manner, therefore, pray: Our Father in heaven, hallowed be Your name" (Matthew 6:9).
One of the purposes for which Jesus the Christ came was to reveal the Father to His disciples. He said, "All things have been delivered to Me by My Father, and no one knows the Son except the Father. Nor does anyone know the Father except the Son, and the one to whom the Son wills to reveal Him" (Matthew 11:27).
The family aspect of God
God is all about family. He designed the physical to mirror the spiritual. He wants to bring many children to glory. "For it was fitting for Him, for whom are all things and by whom are all things, in bringing many sons to glory, to make the captain of their salvation perfect through sufferings" (
Hebrews 2:10
).
The apostle John confirmed in very clear language why God created mankind. This understanding was a driving force for those he taught to maintain a proper relationship with God.
John said: "Behold what manner of love the Father has bestowed on us, that we should be called children of God! Therefore the world does not know us, because it did not know Him. Beloved, now we are children of God; and it has not yet been revealed what we shall be, but we know that when He is revealed, we shall be like Him, for we shall see Him as He is" (1 John 3:1-3).
What kind of relationship does God want?
We have answered the "why." Now we can understand fully what kind of relationship God wants to have with us. The verses quoted above show God to be a Father. Jesus, the firstborn Son, taught His disciples to refer to God as their "Father." Clearly God Almighty wants a relationship based upon the family relationship He created. He is our Father and we are to be His children, following the example set by Christ, our elder brother.
Because of mankind's rejection of God, the human family has become broken, fractured and dysfunctional. Too many parents have made it very difficult for their children to obey God's commandment to "honor your father and your mother, that your days may be long upon the land which the LORD your God is giving you" (Exodus 20:12).
The successful relationship model God created is all too often the exception. Too few are actually experiencing this wonderful relationship.
The model for right relationships
If you have been blessed by having a loving father and mother who set an example of love and respect for each other and who love their children unconditionally, you will already have a good idea of the type of relationship God wants with you. If you have come from a broken home or an abusive home, you may struggle with the concept of a "loving father."
Read what God Almighty inspired the apostle Paul to teach the Christians in Rome: "For as many as are led by the Spirit of God, these are sons of God. For you did not receive the spirit of bondage again to fear, but you received the Spirit of adoption by whom we cry out, 'Abba, Father.' The Spirit Himself bears witness with our spirit that we are children of God, and if children, then heirs—heirs of God and joint heirs with Christ, if indeed we suffer with Him, that we may also be glorified together" (Romans 8:14-17).
The two contrasting phrases used to differentiate the relationship that God wants are bondage and Abba, Father. Bondage refers to slavery while "Abba, Father" is a very personal reference to God as Father. Jesus the Christ used this term, "Abba, Father," when He was praying in the garden before His greatest trial (Mark 14:36). This is the same approach God told us to take through Paul's letter to the Romans.
Love is the key!
This relationship, the relationship God wants to have with us, is built on love. God's love for us inspires our love for God. Consider these scriptures:
Our love toward God is expressed by obeying His commandments just as Christ did (John 15:10).
What will you do?
You now know the kind of relationship God wants with you. It is His great desire to welcome you into His eternal family as a glorified child! He has shown His great love for you by providing a way to have your sins forgiven and to be restored to a right relationship with your God, the great Creator God, your Heavenly Father!
He desires that relationship with you! Will you respond?
See more about this subject in the articles "Prayer, Fasting and Meditation: Relating to God," "Children of God" and "God Calling."
Another resource that can be helpful is "Knowing God," our free seven-day Journey. Let us be your guide as you spend a week discovering who God is and what He has in store for you—in this life and the next.