Is it wrong to judge God? No, God Himself wants us to put Him to the test and to find Him faithful. If we do, we should be prepared to respond wholeheartedly.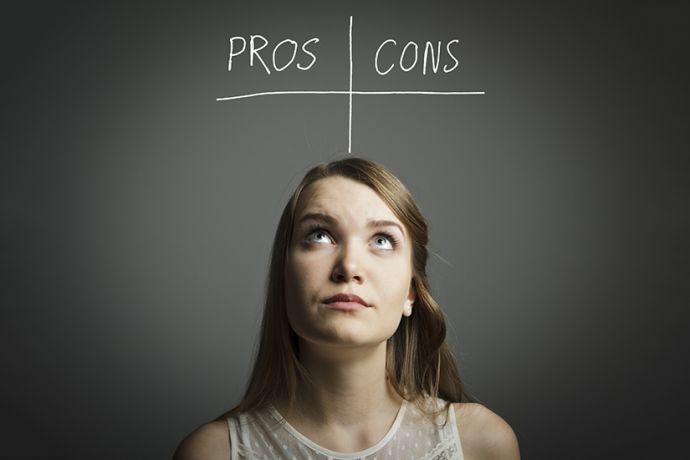 What have you heard or read about God? Is it true? Is what you heard about Him from a trustworthy source?
There is a book that claims to be full of information from Him and about Him. It tells us that He had a Son, Immanuel or Jesus Christ. He was born as a human being who was also the Son of God. Many in His day had wrong ideas and information about Him.
"And it happened, as He was alone praying, that His disciples joined Him, and He asked them, saying, 'Who do the crowds say that I am?'" (Luke 9:18). Their answers revealed a multitude of ideas, from thinking He was John the Baptist to thinking He was one of the reincarnated prophets from the Old Testament!
And then He asked His disciples, "But who do you say that I am?" Peter answered, "The Christ of God." Jesus declared that Peter was correct, that He indeed was the promised Messiah or Savior who had come to save humanity from their sins (Luke 9:20).
He was the One who, before taking on human form, had created the earth and communicated to God's servants in the Old Testament. "For by Him all things were created that are in heaven and that are on earth, visible and invisible, whether thrones or dominions or principalities or powers. All things were created through Him and for Him" (Colossians 1:16).
He came to this earth to live a sinless life in order to become a redeeming sacrifice for mankind and to be the pioneer of a new way of life for us to imitate. "I have come that they may have life, and that they may have it more abundantly" (John 10:10). A better life now and life forever in the future!
This offer is extended to you
The apostle Paul was inspired to write about God's goal: "[God] desires all men to be saved and to come to the knowledge of the truth" (1 Timothy 2:4).
Christ and His Father deeply desire to share Their life and many blessings with us. They put this message into the minds of ancient writers to communicate the what and the how to humankind: "But these are written that you may believe that Jesus is the Christ, the Son of God, and that believing you may have life in His name" (John 20:31).
To share eternity with you would give Him great pleasure! "Do not fear, little flock, for it is your Father's good pleasure to give you the kingdom" (Luke 12:32).
"Bless the LORD, O my soul, and forget not all His benefits: who forgives all your iniquities, who heals all your diseases, who redeems your life from destruction, who crowns you with lovingkindness and tender mercies, who satisfies your mouth with good things, so that your youth is renewed like the eagle's" (Psalm 103:2-5).
In the midst of a stressful world, Christ promises an inner peace (John 16:33). He tells us that if we put Him and His Kingdom first, He will provide our food, clothing and other needs (Matthew 6:33). David said that he had never seen the children of the righteous suffer extreme hunger in times of famine (Psalm 37:25).
But there are conditions
You will be required to make some changes and likely some sacrifices. "For it is written, 'You shall worship the LORD your God, and Him only you shall serve'" (
Luke 4:8
). If we expect to have a relationship with God and receive His blessings, we must worship Him.
That worship will have to be based on His Bible, not the false traditional worship of most religions. "God is Spirit, and those who worship Him must worship in spirit and truth" (John 4:24).
Your relationship with God must become the most important thing in your life. "He who loves father or mother more than Me is not worthy of Me. And he who loves son or daughter more than Me is not worthy of Me" (Matthew 10:37). If He is not first in our lives, He judges us unworthy to be His disciples.
Serving God means living by the laws of God. "So He said to him, '… But if you want to enter into life, keep the commandments'" (Matthew 19:17). If you choose to do this, it will totally change your life, including when and how you work, worship and play.
Not so fast!
Certainly that raises some questions. If He is asking me to surrender my life totally into His hands, to love Him more than everything—my wife, children, parents, house, car, even my own life, that's one huge step! We might say, "That's asking a lot; I'll have to think about it."
His response is, Yes, do! "Count the cost!" (Luke 14:28).
Is He worthy of my worship? Why should I worship Him? Paul said that "in Him we live and move and have our being" (Acts 17:28). Because of Him we live, we exist! Some in the angelic realm stated: "You are worthy, O Lord, to receive glory and honor and power; for You created all things, and by Your will they exist and were created" (Revelation 4:11). We would not even exist except for His kindness.
Yes, He requires much of His followers, because He has so much to give to them. Simon Peter said to Jesus Christ, "'See, we have left all and followed You.' So He said to them, 'Assuredly, I say to you, there is no one who has left house or parents or brothers or wife or children, for the sake of the kingdom of God, who shall not receive many times more in this present time, and in the age to come eternal life'" (Luke 18:28-30).
A time to judge?
If all that is covered above is relevant to you, what is your next step? You are facing some personal choices. Making choices requires making judgments. We're faced with thousands of offers every day, and a large number of those are empty promises.
God made us with a judging mind. Every day we are constantly judging—she is smarter, he is nicer, that car is better, this is a better buy, that tastes better, this is healthier. But is there a time to judge God? "Because for every matter there is a time and judgment, though the misery of man increases greatly" (Ecclesiastes 8:6).
God will not force us to worship Him. He does not demand blind obedience out of fear and ignorance. He does not expect us to accept His existence or believe that the Bible is His divinely inspired Word without proof. He tells us to "test [prove] all things; hold fast what is good" (1 Thessalonians 5:21).Often God gets blamed when some natural disaster strikes or tragedy occurs. Insurance companies often refer to such an event as an "act of God." But He is rarely credited for the good things that happen to people.
Our quality of life and often even the measure of our lives are directly affected by the choices we make. The Holy Scriptures speak about those choices. They are in most cases unavoidable—choices of good or evil, right or wrong, life or death. We face all kinds of choices and situations every day! We must make choices. But before you make choices, there is something else you generally do—you judge. You make judgments about those choices, hopefully considering the consequences.
God will not force us to worship Him. He does not demand blind obedience out of fear and ignorance. He does not expect us to accept His existence or believe that the Bible is His divinely inspired Word without proof. He tells us to "test [prove] all things; hold fast what is good" (1 Thessalonians 5:21).
Not only can we prove all those things, it is vitally important that we do so. We make our judgments whether to serve God now, but the time is coming when every human will have to face the judgment of God: "For we must all appear before the judgment seat of Christ, that each one may receive the things done in the body, according to what he has done, whether good or bad" (2 Corinthians 5:10).
As any lawyer knows, you should never go into the courtroom unprepared. You must do your homework! There is ample evidence of God's existence, more now than ever.
When you choose to obey, you are making a judgment of God and His faithfulness. Conversely, when you choose to disobey, you are also judging that He can't or won't deliver on His promises—that His gifts and blessings are inferior to what you can work out on your own. Be sure you judge with the facts.
Biblical examples
Eve, in the Garden of Eden, made a judgment about her Creator; but as became clear later, her judgment was based on deception and lies. Some judge the God of the patriarchs as harsh. They believe His laws are no longer valid for us today, that His prophecies are unreliable and that His commanded day of rest is burdensome! But those who have tested and proved biblical teachings through study and practice have seen that such human judgments are totally untrue (Malachi 3:10).
When Shadrach, Meshach and Abed-Nego were commanded to worship the great idol with the flames of a fiery furnace blazing in the background, they had a judgment to make (Daniel 3:14).
So God tells us we must learn to walk by faith, not by sight. We won't always know how every little thing is going to work out. If I keep the Sabbath and God's holy days and if I tithe, how will it impact my job, my family, the kids and school? Can I know that it will work out for the best (Romans 8:28)? It is by doing that we learn to judge faithfully even those things we don't fully understand when God is involved. Our choices are based on our judgment of God's faithfulness!
Those righteous servants who went before us faced similar judgments. Abraham obeyed without hesitation when God asked him to leave his home and go to a distant land where God would bless him tremendously. His faith was tested many times on that journey. Can God deliver on those promises? This was a question Abraham and his wife had to face.
Abraham and his wife were promised children. God waited until Abraham was 99 years old and then told him it was time! "And not being weak in faith, he did not consider his own body, already dead (since he was about a hundred years old), and the deadness of Sarah's womb. He did not waver at the promise of God through unbelief, but was strengthened in faith, giving glory to God, and being fully convinced that what He had promised He was also able to perform.
"And therefore 'it was accounted to him for righteousness.' Now it was not written for his sake alone that it was imputed to him, but also for us. It shall be imputed to us who believe in Him who raised up Jesus our Lord from the dead" (Romans 4:22-24).
"By faith Sarah herself also received strength to conceive seed, and she bore a child when she was past the age, because she judged Him faithful who had promised" (Hebrews 11:11).
As you contemplate having a deeper relationship with God, we hope that you will also judge or test what He has proclaimed. If you do, we are confident that you will find Him faithful.
For further study, read the articles "Fear of the Lord: What Does It Mean?" and "7 Ways to Please God."