The word "sanctification" is not often used in everyday conversation, yet it has deep spiritual importance. It is, in fact, necessary for salvation!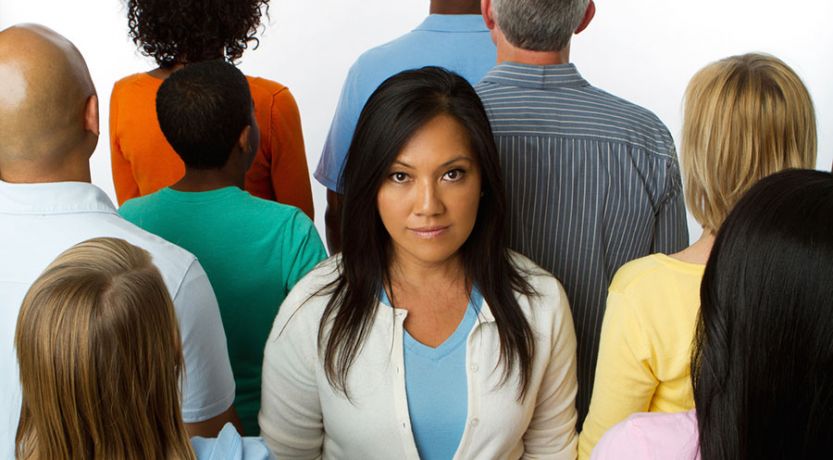 Sanctification is not some rhetorical topic left for theologians to discuss. It is a very important subject to God and to Christians! Unless we are sanctified, we will not receive eternal life. Unless we are sanctified, we will not enter the Kingdom of God. Therefore, comprehending the meaning of sanctification is essential.
The meaning of sanctification
In the Old Testament, the Hebrew word for the verb "to sanctify" is qadash, and it means to "consecrate," "dedicate," "hallow," "purify," "(be, keep) holy" (Strong's Exhaustive Concordance of the Bible #6942).
In the New Testament, the Greek word for "sanctification" is hagiasmos, meaning "separation, a setting apart" (Unger's Bible Dictionary, "Sanctification," p. 965).
To summarize the meaning of sanctification, Unger's Bible Dictionary continues: "The dominant idea of sanctification, therefore, is separation from the secular and sinful, and setting apart for a sacred purpose."
Who sanctifies?
Who does the separating, the setting apart, the consecrating? God does! Notice what He told ancient Israel: "You shall not profane My holy name, but I will be hallowed among the children of Israel. I am the LORD who sanctifies you" (Leviticus 22:32).
Just as God sanctified the physical nation of Israel, Jesus Christ sanctifies and consecrates His people today. "For both He who sanctifies and those who are being sanctified are all of one, for which reason He is not ashamed to call them brethren" (Hebrews 2:11).
Notice what the apostle Paul wrote to the Thessalonians: "But we are bound to give thanks to God always for you, brethren beloved by the Lord, because God from the beginning chose you for salvation through sanctification by the Spirit and belief in the truth" (2 Thessalonians 2:13).
God chose His people for salvation through sanctification (setting them apart from the world) by His Spirit and the truth. This shows us the relationship between salvation and sanctification.
Israel was sanctified
Why did God sanctify the nation of Israel? The answer is found in Exodus 19:6: "And you shall be to Me a kingdom of priests and a holy nation." He chose a people to be separated from the surrounding nations to be His own special people, a holy nation, a nation of priests, a model nation, His inheritance, His children.
The choosing of Israel to be God's holy nation began long before with Abraham. Notice what God first told Abram in Genesis 12:1-2: "Get out of your country … to a land that I will show you. I will make you a great nation."
Later, when God changed Abram's name to Abraham, He promised him the following: "I will establish My covenant between Me and you and your descendants after you in their generations, for an everlasting covenant, to be God to you and your descendants after you. Also I give to you and your descendants after you the land in which you are a stranger, all the land of Canaan, as an everlasting possession; and I will be their God" (Genesis 17:7-8).
God honored His promise to Abraham, and brought his descendants into the Promised Land. Just before they entered the land, Moses called the people together "that you may enter into covenant with the LORD your God, and into His oath, which the LORD your God makes with you today, that He may establish you today as a people for Himself, and that He may be God to you, just as He has spoken to you, and just as He has sworn to your fathers, to Abraham, Isaac, and Jacob" (Deuteronomy 29:12-13).
Israel was to remember their sanctification
God always wanted Israel to remember that He sanctified them (that He set them apart from the other nations) to be His people. One of the primary ways God wanted Israel to remember that they had been "set apart," was by keeping His Sabbaths holy (both the weekly seventh-day Sabbath and the annual festivals—see Leviticus 23).
God instructed Moses, "Speak also to the children of Israel, saying, 'Surely My Sabbaths you shall keep, for it is a sign between Me and you throughout your generations, that you may know that I am the LORD who sanctifies you. You shall keep the Sabbath therefore, for it is holy to you'" (Exodus 31:13-14).
Ezekiel repeats this theme: "Moreover I also gave them My Sabbaths, to be a sign between them and Me, that they might know that I am the LORD who sanctifies them" (Ezekiel 20:12).
The Sabbath day was blessed and sanctified (set apart from the other six days) by God at creation with Adam and Eve as witnesses. "And on the seventh day God ended His work which He had done. … Then God blessed the seventh day and sanctified it, because in it He rested from all His work which God had created and made" (Genesis 2:2-3).
The seventh-day Sabbath was sanctified by God as a benefit to man and as a holy day for the worship of the Creator God. It has a sacred purpose. Only God could make a particular day holy, just as only God could sanctify the nation of Israel.
Other examples of God's sanctification in Israel
God made it very clear that He wanted His people to be holy and obedient and not get involved with the pagan religions of the nations around them.
"And you shall not walk in the statutes of the nation which I am casting out before you; for they commit all these things, and therefore I abhor them. But I have said to you, 'You shall inherit their land, and I will give it to you to possess, a land flowing with milk and honey.' I am the LORD your God, who has separated [sanctified] you from the peoples" (Leviticus 20:23-24).
Another way God wanted Israel to be separate was in what they ate: "You shall therefore distinguish between clean animals and unclean, between unclean birds and clean, and you shall not make yourselves abominable by beast or by bird, or by any kind of living thing that creeps on the ground, which I have separated from you as unclean [see Leviticus 11 and Deuteronomy 14]. And you shall be holy to Me, for I the LORD am holy, and have separated [sanctified] you from the peoples, that you should be Mine" (Leviticus 20:25-26).
God also was very clear that before priests could serve in His tabernacle, the priests and the tabernacle and furnishings had to be consecrated and sanctified (set apart for a special purpose): "And there I will meet with the children of Israel, and the tabernacle shall be sanctified by My glory. So I will consecrate the tabernacle of meeting and the altar. I will also consecrate both Aaron and His sons to minister to Me as priests. I will dwell among the children of Israel and will be their God" (Exodus 29:43-45).
In the New Testament, we see that God was interested in sanctifying a holy people by calling them out of the world.Not only were the people of Israel sanctified, but so, too, were the priests, the tabernacle and the altar. God's sanctification of Israel foreshadowed what He would do through Jesus Christ.
Sanctification in the New Testament
In the New Testament, we see that God was interested in sanctifying a holy people by calling them out of the world: "Now may the God of peace Himself sanctify you completely; and may your whole spirit, soul, and body be preserved blameless at the coming of our Lord Jesus Christ" (1 Thessalonians 5:23).
This calling would include the gentiles as well. Notice Ephesians 3:6: "That the Gentiles should be fellow heirs, of the same body, and partakers of His promise in Christ through the gospel."
God sanctified Jesus Christ to do His will (John 10:36; John 5:30), which included Christ dying for us. It is through the shed blood of Jesus Christ that we are sanctified: "Therefore Jesus also, that He might sanctify the people with His own blood, suffered outside the gate" (Hebrews 13:12).
God and Jesus Christ both desire this sanctification of people. Why? Just as ancient Israel was to be the people of God, the Church now is to be His people, His holy nation. In fact, the Church of God is noted as being sanctified in 1 Corinthians 1:2: "To the church of God which is at Corinth, to those who are sanctified in Christ Jesus, called to be saints."
Also notice 1 Peter 2:9-10: "But you are a chosen generation, a royal priesthood, a holy nation, His own special people, that you may proclaim the praises of Him who called you out of darkness into His marvelous light; who once were not a people but are now the people of God, who had not obtained mercy but now have obtained mercy."
And, as ancient Israel was to put away sin and be obedient to God, Christians (the followers of Jesus Christ) are to avoid sin as well: "Beloved, I beg you as sojourners and pilgrims, abstain from fleshly lusts which war against the soul" (verse 11). Paul also taught this: "For this is the will of God, your sanctification: that you should abstain from sexual immorality" (1 Thessalonians 4:3).
Other principles of sanctification
Sanctification is a process, and it begins when a person responds to God's calling to believe, repent and be baptized. God accomplishes three things when a repentant believer is baptized: "And such were some of you [sinners]. But you were washed, but you were sanctified, but you were justified in the name of the Lord Jesus and by the Spirit of our God" (1 Corinthians 6:11).
First, we are to be cleansed by God from sin. Second, we are to be sanctified or set apart by Him to be holy. Third, we are to be declared blameless in God's sight. This is all essential to beginning the new life in Christ and to our ultimate salvation in the Kingdom of God.
Looking for the church behind Life, Hope & Truth? See our "Who We Are" page.
God still wants a sanctified people today
In both the Old and New Testaments, there were sanctified people. In each case, God "set apart" these people from the world around them. God still wants a sanctified people, separated from the world of sin and evil. He wants holiness and sanctification of mind, spirit, thought, body and deed. He wants a spiritual nation, His own special people, who will proclaim the praises of God, reflecting His values and character.
Do you want to be sanctified by God? He truly does want to set you apart to be numbered among His people. Therefore, accept His Word, repent and be baptized, acknowledging that Jesus Christ died for your sins.
For further information on how to be sanctified, read more of the articles in the "Change" section of this website.