How many of us are guilty of hiding our sins? By concealing them, will we be spared the penalties sins produce? What is the right way to deal with secret sins?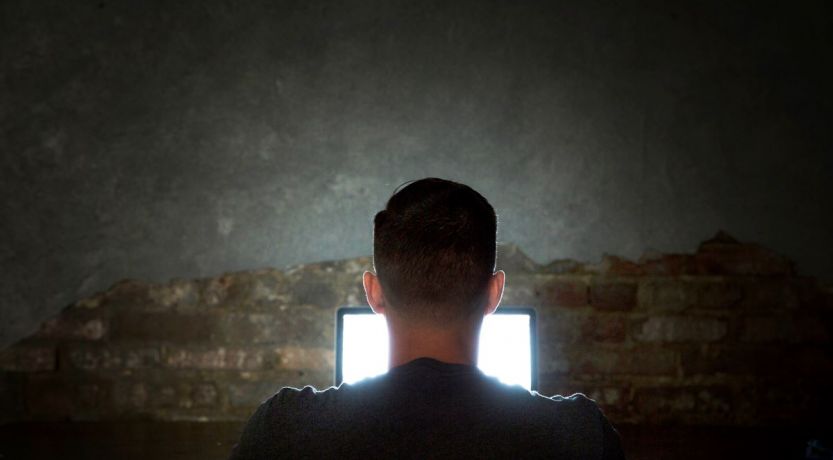 There is an example in the Old Testament that dramatically demonstrates how attempting to hide sins can have devastating results.
Lessons from the story of Achan
After crossing the River Jordan, the Israelites entered the Promised Land. One of their first challenges was to conquer the city of Jericho, but there was an important requirement—they were forbidden to claim any spoils for themselves.
The instructions from God were clearly spelled out: "And you, by all means abstain from the accursed things, lest you become accursed when you take of the accursed things, and make the camp of Israel a curse, and trouble it" (Joshua 6:18, emphasis added throughout).
The definition of "accursed," according to Strong's Concordance, is: "Things which should have been utterly destroyed, (appointed to) utter destruction."
The precious items such as gold and silver were "consecrated [set apart] to the LORD; they shall come into the treasury of the LORD" (verse 19).
Despite God's crystal-clear instructions, Achan from the tribe of Judah took of the accursed and consecrated things and hid them in his tent. He took a Babylonian garment and some gold and silver. Somehow he foolishly thought that his actions were hidden from God (7:1, 21).
The devastating results of disobeying God
After destroying Jericho, the Israelites' next objective was the town of Ai. However, the Israelite army was unexpectedly defeated, with the loss of 36 men (7:2-5). Joshua was rightly upset and confused, for God had promised to help them conquer the people of the land (1:5-9).
Why did God allow this defeat to happen? What had gone wrong?
God revealed to Joshua that "Israel has sinned . . . For they have even taken some of the accursed things, and have both stolen and deceived . . . Therefore the children of Israel could not stand before their enemies . . . Neither will I be with you anymore, unless you destroy the accursed from among you" (7:11-12).
Sin cuts people off from God (Isaiah 59:2). God will not coexist with or tolerate sin.Sin cuts people off from God (Isaiah 59:2). God will not coexist with or tolerate sin. Through a process of elimination, God made known to Joshua that Achan was the guilty person. As a consequence, Achan, his family and possessions were destroyed (Joshua 7:10-26). This demonstrates how abhorrent sins are to God.
If not checked and removed, sin can spread and negatively influence and harm other people. Once the sin of disobeying God's instructions was brought to light and removed, God once again blessed the people of Israel, and the city of Ai was easily overcome and conquered (8:1-29). The nation of Israel was no longer cut off from God—He continued to support the Israelites as He had promised.
Paradoxically, had Achan obeyed and patiently trusted God, he would have been allowed to take the spoils from the conquest of Ai (8:2). Sadly, he allowed greed and covetousness to master him, which led to his death (7:24-26). Disobeying God, and then attempting to hide the sin, was an extremely unwise decision.
God sees secret sins
Sometimes we consciously try to hide our sins. Other times we just overlook them.
But no matter how well we may try to conceal or ignore them, God sees all. God knows all our thoughts and motives and actions.
Our thoughts.
There is nothing hidden from God, not even our thoughts. Psalm 94:11 states, "The LORD knows the thoughts of man." And furthermore, true Christians are admonished to cast "down arguments and every high thing that exalts itself against the knowledge of God, bringing every thought into captivity to the obedience of Christ" (2 Corinthians 10:5-6).
Achan did not realize that "there is no creature hidden from His sight, but all things are naked and open to the eyes of Him to whom we must give account" (Hebrews 4:13).
God knows our thoughts of covetousness, lust, hatred or deception. He is not deceived, even if we have fooled others—or ourselves.
The intents and motives behind our actions.
Why do we do the things we do? God is very much aware of our motives, whether they are good or bad. Are they first and foremost to please God (Colossians 3:23-24), or are they for personal gain and glory?
God reveals that He knows our intents. Notice what King David told his son, Solomon:
"As for you, my son Solomon, know the God of your father, and serve Him with a loyal heart and with a willing mind; for the LORD searches all hearts and understands all the intent of the thoughts. If you seek Him, He will be found by you; but if you forsake Him, He will cast you off forever" (1 Chronicles 28:9).
Later, the apostle Paul reminds us of what we need to consider when reading the Bible: "For the word of God is living and powerful, and sharper than any two-edged sword, piercing even to the division of soul and spirit, and of joints and marrow, and is a discerner of the thoughts and intents of the heart" (Hebrews 4:12).
The things we do in secret.
Many sins (such as pornography and other addictions) are done under cover of darkness or in secret. Paul wrote about the "unfruitful works of darkness": "For it is shameful even to speak of those things which are done by them in secret" (Ephesians 5:11-12).
But the Bible tells us, "For God will bring every work into judgment, including every secret thing, whether good or evil" (Ecclesiastes 12:14).
And so we should choose to do the good, not the evil. Jesus Christ set us an example that we should "follow His steps"—do and act as He did (1 Peter 2:21).
The apostle Paul encouraged us to "walk worthy of the Lord, fully pleasing Him, being fruitful in every good work and increasing in the knowledge of God" (Colossians 1:10). Furthermore, he wrote that we should "walk worthy of God who calls you into His own kingdom and glory" (1 Thessalonians 2:12).
Recognizing the seriousness of sin
Besides not really realizing that we can't hide from God, there are additional reasons we often don't understand the vital importance of overcoming our sins. We must recognize these flaws in our thinking and seek God's help to realize how serious sin is. These flaws include:
Lacking fear and reverence for God and His laws.
We don't naturally fear God or have deep respect for His law.
After God gave the Israelites His 10 Commandments at Mount Sinai, we read: "And Moses said to the people, 'Do not fear; for God has come to test you, and that His fear may be before you, so that you may not sin'" (Exodus 20:20).
The prophet Isaiah was inspired to record the following life-giving advice from God: "But on this one will I look: on him who is poor and of a contrite spirit, and who trembles at My word" (Isaiah 66:2). God wants us to learn to be humble and to hold His Word in highest regard.
The psalmist made an astounding observation about evildoers and workers of iniquity: "Concerning the transgression of the wicked: there is no fear of God before his eyes." Notice, the actions related to lacking the fear of God: "For he flatters himself in his own eyes . . . The words of his mouth are wickedness and deceit; he has ceased to be wise and to do good . . . He does not abhor [reject, loathe] evil" (Psalm 36:1-4).
Not realizing that when we sin, we sin against God.
King David, a man after God's own heart (Acts13:22), after his illicit relationship with Bathsheba, deeply repented of his sins. He came to realize, "Against You, You only, have I sinned, and done this evil in Your sight . . . Behold, You desire truth in the inward parts, and in the hidden part You will make me to know wisdom" (Psalm 51:4, 6).
These and other scriptures should help us recognize how serious sin is. They should motivate us to battle against temptations and to avoid succumbing to sinful acts. Understanding this should make us ashamed and remorseful to realize that when we sin, we are defying and denying our Creator and Heavenly Father.
Not understanding that disobedience to God's laws has severe consequences.
John Bunyan (a Puritan preacher and author of Pilgrim's Progress) said: "One leak will sink a ship: and one sin will destroy a sinner." Unfortunately, many people have a blasé and nonchalant approach to sin.
The late Billy Graham (a well-known preacher) said, "Self-centered indulgence, pride and a lack of shame over sin are now emblems of the American lifestyle." This is not only true in America, but in most countries of the world.
To Christians, the apostle Paul wrote: "But now having been set free from sin, and having become slaves of God, you have your fruit to holiness, and the end, everlasting life. For the wages [what we earn] of sin is death, but the gift of God is eternal life in Christ Jesus our Lord" (Romans 6:22-23).
If we were given a survey asking us to choose between death and eternal life in the Kingdom of God, we would surely choose life. So why would anyone want to chose death by living a life of sin?
Moses is an example of a person who made a conscious choice "rather to suffer affliction with the people of God than to enjoy the passing pleasures of sin . . . for he looked to the reward . . . For he endured as seeing Him who is invisible" (Hebrews 11:25-27).
What an example to follow!
Lacking understanding that sin spreads like a virus, contaminating others.
Returning to the example we started with, Achan said, "When I saw among the spoils a beautiful Babylonian garment, two hundred shekels of silver, and a wedge of gold weighing fifty shekels, I coveted them and took them. And there they are, hidden in the earth in the midst of my tent" (Joshua 7:21).
Notice the progression to sin: he saw, then he desired, then he stole, then he hid the items. He allowed his thoughts to grow into wrong actions.
The nearer we get to sin, the stronger its pull. It is like a magnet—the closer it gets to a piece of iron, the easier it is for the two items to come together. But physical distance alone is not sufficient. Sin begins in the mind, and physical actions are the end result of those thoughts.
This is how the apostle James describes the progression of wrong thoughts to sin: "But each one is tempted when he is drawn away by his own desires and enticed. Then, when desire has conceived, it gives birth to sin; and sin, when it is full-grown, brings forth death" (James 1:14-15).
As a result of the sins of one person, 36 men died (Joshua 7:5)—men who likely left behind wives, sons, daughters and other relatives. We need to be acutely aware that the evil of sin not only hurts us, but others as well.
Blessing of forgiveness
Our sins, even our hidden sins, can severely affect others. And our sins earn us the penalty of eternal death.
After the situation with Achan was resolved, God again began blessing the people affected by Achan's sin—the people of Israel. The city of Ai was easily conquered with no loss of life (Joshua 8).
God wants to forgive and bless sinners who don't conceal their sins but instead repent.And God wants to forgive and bless sinners who don't conceal their sins but instead repent.
Proverbs 28:13 says: "He who covers [conceals] his sins will not prosper, but whoever confesses and forsakes them will have mercy" (Proverbs 28:13).
King David understood this principle: "Blessed is he whose transgression is forgiven, whose sin is covered [atoned for; forgiven] . . . I acknowledged my sin to You, and my iniquity I have not hidden. I said, 'I will confess my transgressions to the LORD,' and You forgave the iniquity of my sin" (Psalm 32:1, 5).
All humans are subject to weaknesses and fall prey to sinful actions from time to time. But God has made it possible for sins to be forgiven upon genuine repentance. "If we say that we have no sin, we deceive ourselves, and the truth is not in us. If we confess our sins, He is faithful and just to forgive us our sins and to cleanse us from all unrighteousness" (1 John 1:8-9).
We strive not to sin, but when we do, God is merciful and kind to forgive the repentant sinner (1 John 2:1-2; Psalm 103:15-18).)
What a wonderful blessing!
Examples for us
Read Joshua 7 again. This will help to imprint on our minds the importance of obeying God and, especially, of not hiding or concealing our sins.
Achan made a terrible mistake by disobeying and then hiding his sins. As the apostle Paul wrote, "These things became our examples, to the intent that we should not lust after evil things as they also lusted" (1 Corinthians 10:6).
We must strive to live in harmony with the way our Heavenly Father and Jesus Christ have instructed us in the Bible. We must be willing to acknowledge any sin in our lives, especially habitual ones, and once we do, we must repent, always seeking God's forgiveness and asking for His help to overcome.
This is the process of conversion—the way that leads to eternal life in the Kingdom of God.
Learn more in our article "How to Repent."