Historical accounts in the Bible often refer to God's people getting involved with idols. Do Christians today need to be concerned about idolatry?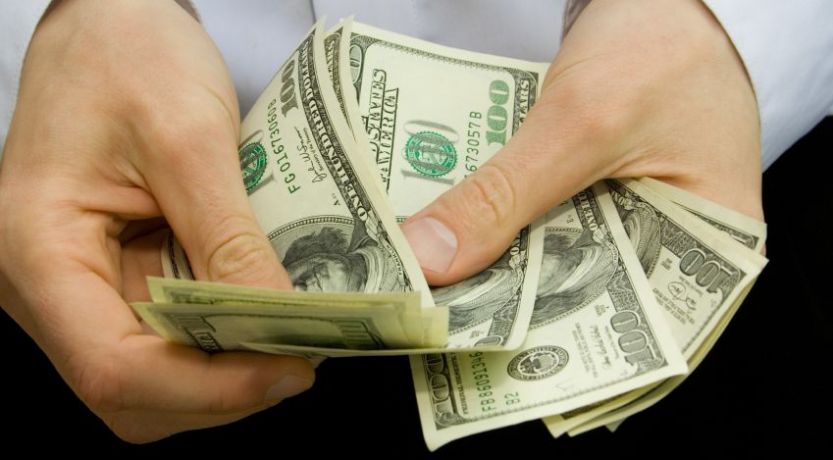 There is an account in the book of Daniel about three young men faced with an incredibly difficult situation. Shadrach, Meshach and Abed-Nego were given a choice between two options: bow and worship the golden image King Nebuchadnezzar had set up or be cast into the midst of a burning fiery furnace.
Their courageous refusal to worship the idol is recorded in Daniel 3. It is one of the most inspiring examples in the Bible of putting God first by refusing to worship an idol.
The biblical command against idolatry
The first of the 10 Commandments given at Mount Sinai says we are to have no other gods before the real God (Exodus 20:3).
The Second Commandment is much like the first one: "You shall not make for yourself a carved image—any likeness of anything that is in heaven above, or that is in the earth beneath, or that is in the water under the earth; you shall not bow down to them nor serve them" (verses 4-5).
In spite of God's clear instructions to completely avoid idols, the ancient nation of Israel frequently compromised with idolatry. God punished Israel repeatedly for the sin of idolatry, and it was a primary reason why they went into captivity (see 2 Kings 17:7-18).
What about Christians today? We worship God and recognize His Son, Jesus Christ, as our Savior. But, at the same time, could we be guilty of idolatry today?
The rich young ruler
There is an account in the Gospels about a rich young ruler who came to Christ, seeking advice and desiring to follow Him. Luke 18:18 and Mark 10:17 tell us that he ran to Christ, knelt before Him, called Him "Good Teacher" and asked what he must do to obtain eternal life.
The young man had a lot of stature in his world—he was wealthy, and he was also called a ruler. He had a lot of zeal and humility, but Christ knew that something important was missing in this man's life.
Christ told the young man what he needed to do to inherit eternal life. In His answer, Christ quoted some of the 10 Commandments: "You know the commandments: 'Do not commit adultery,' 'Do not murder,' 'Do not steal,' 'Do not bear false witness,' 'Do not defraud,' 'Honor your father and your mother'" (Mark 10:19).
The young man responded that He had kept these commandments from his youth (verse 20). Christ did not dispute the young man's obedience to those commandments.
He did, however, elaborate on what was missing in the young man's life: "Then Jesus, looking at him, loved him, and said to him, 'One thing you lack: Go your way, sell whatever you have and give to the poor, and you will have treasure in heaven; and come, take up the cross, and follow Me.' But he was sad at this word, and went away sorrowful, for he had great possessions" (verses 21-22).
Christ's instructions to this man—that he sell all that he had—are unique, but He did so to point out what was the one important quality missing in this rich young ruler's life: God didn't come first! That is the message of the First and Second Commandments—if God doesn't come first, something else does. In the case of the rich young ruler, his many possessions came first.
What about you? Is your money more important to you than following God's way of life? If so, you have made money your idol.
The example of the apostle Paul
Paul left us an inspiring example about priorities and about learning what to value the most. The story of God calling Paul is recorded in the book of Acts, but Paul gave more details in his letter to the Philippians.
"If anyone else thinks he may have confidence in the flesh, I more so: circumcised the eighth day, of the stock of Israel, of the tribe of Benjamin, a Hebrew of the Hebrews; concerning the law, a Pharisee; concerning zeal, persecuting the church; concerning the righteousness which is in the law, blameless" (Philippians 3:4-6).
Paul explains here that he was born and educated as a prominent and prestigious leader in his community with a track record that gave him outstanding respect among his people.
Paul admitted he had been a Pharisee. Pharisees were well-known for their strictness in observing the Jewish laws. Paul was advanced beyond his contemporaries and exceedingly zealous for the traditions of Judaism. He enjoyed a preeminent role in his world.
The differences between the rich young ruler and the apostle Paul
There was a striking difference between Paul's attitude and the attitude of the rich young ruler. Paul was willing to give up and turn his back on his previous prestigious life in order to put Christ first in his life. We see this attitude in Philippians 3:8: "Yet indeed I also count all things loss for the excellence of the knowledge of Christ Jesus my Lord, for whom I have suffered the loss of all things, and count them as rubbish, that I may gain Christ."
By contrast, the rich young ruler's attitude was, "But he was sad at this word, and went away sorrowful, for he had great possessions" (Mark 10:22).
We cannot allow anything to come before God in our lives. If we do, we have a god before the true God, as did the rich young ruler. Paul's example shows us that if we put God first in our lives, worldly riches and position are meaningless by comparison.
Putting God first
God's original command against idolatry is still in effect today as it is written in Exodus 20:5: "You shall not bow down to them nor serve them. For I, the LORD your God, am a jealous God." God makes it very plain we must put Him first, and there are no exceptions!
Consider this passage from Mathew 6:24: "No one can serve two masters; for either he will hate the one and love the other, or else he will be loyal to the one and despise the other. You cannot serve God and mammon." "Mammon" here refers to wealth or riches.
If God doesn't come first in our lives, something else does. As Christians, God's first two commandments tell us that we can't allow idolatry into our lives. We must always put God first.
If you are going to put God first in your life, and we certainly hope that you will, you need to commit your life to Him. You need to make understanding God's truth and responding to it the most important thing in your life. Use the resources available to you on this website to help you grow in your relationship with your Creator. If you do, you'll receive the spiritual benefits that come from walking in faith in this life and in the one to come.
See our booklet Change Your Life! for more about how to overcome sin and become right with God.