The parable of the prodigal son is one of the most famous of all Christ's teachings, and it provides a neglected lesson that remains relevant for us today.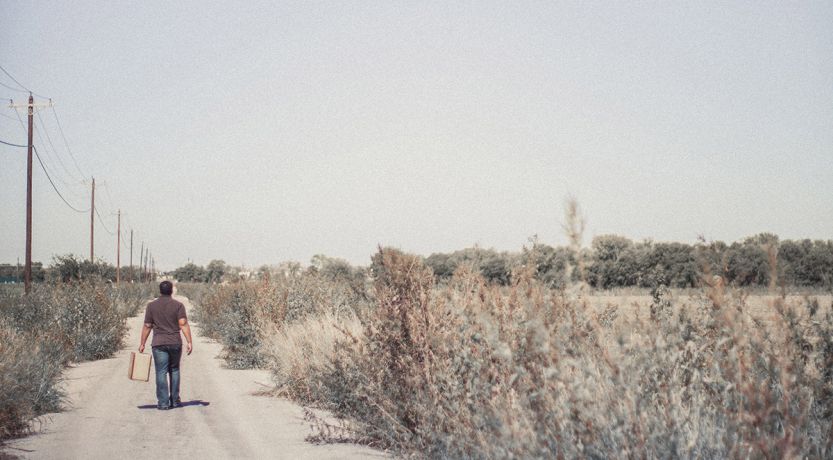 The parable of the prodigal son in the Bible
Jesus told the story of the lost son in Luke 15. It's the story of a sinful son who comes to repentance and the loving father who forgives him. Here is the parable in full:
"A certain man had two sons. And the younger of them said to his father, 'Father, give me the portion of goods that falls to me.' So he divided to them his livelihood.
"And not many days after, the younger son gathered all together, journeyed to a far country, and there wasted his possessions with prodigal living. But when he had spent all, there arose a severe famine in that land, and he began to be in want.
"Then he went and joined himself to a citizen of that country, and he sent him into his fields to feed swine. And he would gladly have filled his stomach with the pods that the swine ate, and no one gave him anything.
"But when he came to himself, he said, 'How many of my father's hired servants have bread enough and to spare, and I perish with hunger! I will arise and go to my father, and will say to him, "Father, I have sinned against heaven and before you, and I am no longer worthy to be called your son. Make me like one of your hired servants."'
"And he arose and came to his father. But when he was still a great way off, his father saw him and had compassion, and ran and fell on his neck and kissed him.
"And the son said to him, 'Father, I have sinned against heaven and in your sight, and am no longer worthy to be called your son.'
"But the father said to his servants, 'Bring out the best robe and put it on him, and put a ring on his hand and sandals on his feet. And bring the fatted calf here and kill it, and let us eat and be merry; for this my son was dead and is alive again; he was lost and is found.' And they began to be merry.
"Now his older son was in the field. And as he came and drew near to the house, he heard music and dancing. So he called one of the servants and asked what these things meant.
"And he said to him, 'Your brother has come, and because he has received him safe and sound, your father has killed the fatted calf.'
"But he was angry and would not go in. Therefore his father came out and pleaded with him. So he answered and said to his father, 'Lo, these many years I have been serving you; I never transgressed your commandment at any time; and yet you never gave me a young goat, that I might make merry with my friends. But as soon as this son of yours came, who has devoured your livelihood with harlots, you killed the fatted calf for him.'
"And he said to him, 'Son, you are always with me, and all that I have is yours. It was right that we should make merry and be glad, for your brother was dead and is alive again, and was lost and is found'" (Luke 15:11-32).
Parable of the lost son and the loving father
Of all the parables that Jesus spoke, this one featuring the prodigal son may be the most touching and best remembered.
Described by Expositor's Bible Commentary (ed. William Robertson Nicoll, 1889) as "perhaps the crown and flower of all the parables," this story appears once in the Bible—it is only found in Luke's Gospel.
As we read the account, we can't help but be captured by the story of a father's love for his wayward son.
Prodigal definition
"Prodigal" means being wastefully extravagant. In this story the man's son recklessly and wastefully spends his inheritance.
In the context of this famous parable, the prodigal son has also come to mean someone who is a sinner—who is spiritually lost—and someone who has returned to family and faith after an absence.
What is commonly understood: God loves us
When we understand that a parable is an imaginary story to illustrate a spiritual point, we can quickly perceive that Jesus is using this account to teach us of God the Father's love for each of us.
And while we are all sinners, as was the prodigal son, it is heartwarming, comforting and, yes, almost incomprehensible that God the Father is willing to accept us back, given the mistakes we have made.
This overview of the parable is well-known, and we are deeply moved by this understanding. But now let's consider what isn't commonly perceived about this story and what this knowledge should motivate us to do.
What isn't commonly understood: God wants us to repent
Many people read right over the response God wants us to have to this parable.
Throughout the Bible we see that God desires for us to repent and be reconciled to Him. He "commands all men everywhere to repent" (Acts 17:30), and in Luke 15 this point is emphasized through a progression of three parables, the third being the one about the prodigal son.
(Explore the essential biblical teaching on repentance in our article "What Is Repentance?")
The background of the parable of the prodigal son
Considering the background of a biblical passage often helps us to better understand its meaning, and this is indeed the case with this parable. The setting is provided in Luke 15:1-2, where we find the Pharisees and scribes deriding Jesus for receiving and eating with sinners. These Jewish religious leaders of the first century did not think it was appropriate for a godly person to interact in such ways with those who were ungodly.
This accusation by the Pharisees and scribes set the stage for three parables (the third being the one with the prodigal son) in which Jesus taught these Jewish authorities and us today how God deals with sinners—those who have broken His laws.
Sometimes important principles are repeated in the Bible for emphasis. Such was the case when Jesus three times implored Peter to feed His sheep (John 21:17). In response to the chiding from the Pharisees and scribes recorded in Luke 15:1-2, Jesus spoke three parables that emphasized His response.
The first parable was about a lost sheep (Luke 15:4-7). In this story, the shepherd had 100 sheep. When one became lost, he left the 99 to search for the errant sheep. After finding it and bringing it home, he rejoiced with his friends and neighbors.
In the Bible, God's people are commonly referred to as sheep or God's flock (Matthew 26:31; Luke 12:32; John 21:17; Acts 20:28-29). Pastors are admonished to shepherd "the flock of God" (1 Peter 5:2), and Jesus is referred to as the "Chief Shepherd" (verse 4). The point of the parable is that God desires to bring those who are lost (sinners) into a relationship with Him, and He rejoices when they repent with a heartfelt godly sorrow.
The second parable is that of a woman losing one of 10 silver coins. The woman lights a lamp and sweeps her house as she carefully searches for the missing coin. After finding it, she also rejoices with her friends and neighbors (Luke 15:8-10).
Some have wondered why such importance was placed upon the loss of a single coin. Commentaries have suggested two possible reasons. First, the household may have been poor, and the coin, although not worth that much by itself, would under these circumstances still be very important to the family. Second, the missing coin may have been part of a 10-coin frontlet that symbolized a wedding vow—similar to what a wedding ring represents today.
Similarities of the parables of the lost sheep, lost coin and lost son
Note the common theme of all three parables. Whether it was a lost sheep, a lost coin or a lost son, there is rejoicing when that which was lost is recovered.
There is also an interesting progression in these parables from a numerical perspective and in value. As Expositor's Bible Commentary notes: "Not only is there a mathematical progression, as the lost fraction increases from one-hundredth to one-tenth, and then to one-half of the whole, but the intrinsic value of the loss rises in a corresponding series. In the first it was a lost sheep, a loss which might soon be replaced, and which would soon be forgotten; in the second it was a lost coin, which, as we have seen, meant the loss of what was more valuable than gold, even honor and character; while in the third it is a lost child" (comments on Luke 15:1-32).
All three of the parables in Luke 15 also answer the question raised by the Jewish authorities and typified by the older brother in the third parable—whether it was appropriate for Jesus to care about and even mingle with sinners. The parables show that God does care about humans and rejoices when they are rescued from trouble and slavery to sin. And so should we.
What is the cause for celebration and acceptance?
While many have noted that the parable of the prodigal son and the two parables preceding it in Luke 15 all point toward God's love for mankind, many have missed the teaching within them that is the basis for God's celebration.
After He spoke the parable of the lost sheep, notice Jesus' explanation: "I say to you that likewise there will be more joy in heaven over one sinner who repents than over ninety-nine just persons who need no repentance" (verse 7). And after speaking the parable of the lost coin, Jesus said: "Likewise, I say to you, there is joy in the presence of the angels of God over one sinner who repents" (verse 10).
The rejoicing that God the Father and His spirit family, which includes the angels, desire to do is predicated upon repentance.
Continuing the theme of repentance, notice what the returning prodigal son said to his father: "Father, I have sinned against heaven and in your sight, and am no longer worthy to be called your son" (verse 21).
The rejoicing that God the Father and His spirit family, which includes the angels, desire to do is predicated upon repentance. This involves being cut to the heart, confessing our sins and seeking God's forgiveness and help to overcome sin.
The father's love
It is interesting to note that the father appears to be eagerly watching for and anticipating his son's return. As the text puts it: "But when he was still a great way off, his father saw him and had compassion, and ran and fell on his neck and kissed him" (verse 20).
Similarly, God greatly desires for us to repent of our sins and return to Him. God loves mankind so much that He sent His Son to earth to die for our sins (John 3:16).
Furthermore, He is "longsuffering toward us, not willing that any should perish but that all should come to repentance" (2 Peter 3:9). He "desires all men to be saved and to come to the knowledge of the truth" (1 Timothy 2:4).
Repentance: a central tenet of Christ's teaching
Jesus' emphasis on repentance was not a new subject for Him to address in these parables. He often spoke of the need for us to repent.
When He began His public ministry, Jesus said, "Repent, for the kingdom of heaven is at hand!" (Matthew 4:17, emphasis added throughout).
Summarizing four major elements of Christ's teaching, Mark recorded Jesus telling people: "The time is fulfilled, and the kingdom of God is at hand. Repent, and believe in the gospel" (Mark 1:15). And on two occasions when people died of unexpected events, He noted: "Unless you repent you will all likewise perish" (Luke 13:3, 5).
Because repentance is such an important subject for all who wish to be part of God's eternal family, it is not surprising that Jesus included this teaching in the parable of the prodigal son and in the two parables that precede it in Luke 15.
Other titles of the parable
When it comes to the various names that have been given to Jesus' parables, we note that they are not necessarily so designated by Christ. The Bible doesn't specifically give us names for the parables. We humans have come up with names to help us identify and remember them.
The parable of the prodigal son is not a bad name, for it does assist us in remembering Christ's teaching. But this parable could have been titled differently. For example, it could be called the parable of the lost son.
Or, as Expositor's Bible Commentary states, "We call it the parable of the Prodigal Son; it might with equal propriety be called the Parable of the Bereaved Father, for the whole story crystallizes about that name, repeating it, in one form or another, no less than twelve times."
Jesus said that He came to reveal the Father (Matthew 11:27; Luke 10:22), and the parable of the prodigal son surely does this. We do indeed have a Heavenly Father who greatly desires for each of us to repent of our sins so we can be part of His eternal family.
The parable of the prodigal son is an amazing and wonderful story. More important, its overlooked message is that we must repent. Study more in our articles "Godly Sorrow" and "How to Repent."