What does the Bible mean by a broken and contrite heart? Why does God value and promise to actually dwell with those who are crushed, bruised or smitten?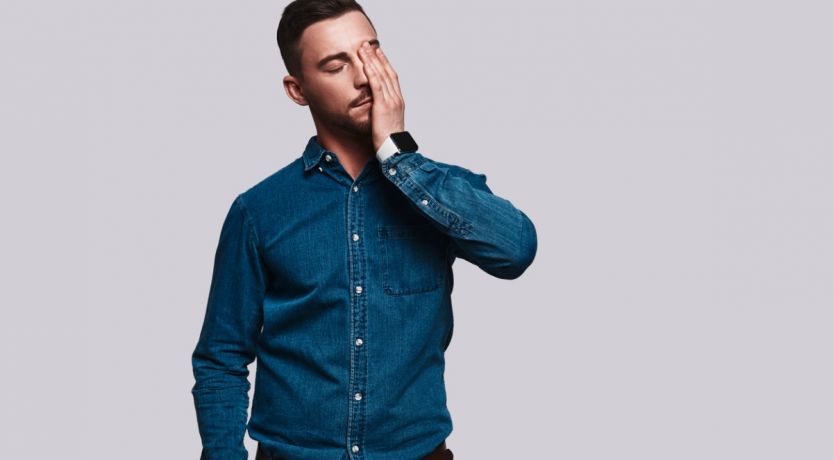 When King David recognized the enormity of his sin with Bathsheba and his attempted cover-up that ended with her husband's death, he cried out to God in deep repentance. Psalm 51 records his heartfelt prayers and what he had learned about how God wants to be approached.
"The sacrifices of God are a broken spirit, a broken and contrite heart—these, O God, You will not despise" (verse 17).
What did he mean? Why does God value this kind of sacrifice much more than the burnt offerings He had commanded under the Old Covenant?
David used similar words years earlier in praising God for protecting him from the Philistine king of Gath. He wrote: "The LORD is near to those who have a broken heart, and saves such as have a contrite spirit" (Psalm 34:18).
God highly values those who are contrite
In the book of Isaiah, God shows how highly He values those who are contrite:
"For thus says the High and Lofty One who inhabits eternity, whose name is Holy: 'I dwell in the high and holy place, with him who has a contrite and humble spirit, to revive the spirit of the humble, and to revive the heart of the contrite ones" (Isaiah 57:15).
"'For all those things My hand has made, and all those things exist,' says the LORD. 'But on this one will I look: on him who is poor and of a contrite spirit, and who trembles at [reverences] My word'" (Isaiah 66:2).
The Good News Translation puts Isaiah 66:2 this way, "I myself created the whole universe! I am pleased with those who are humble and repentant, who fear me and obey me."
God loves us and wants us to change from following the way that leads to death, and instead to follow the Bible and its beneficial laws that lead to life. God wants us to have a humble spirit that is willing to change, as well as to have a reverence and love of His Word, which reveals the essence of truth (John 17:17).
As Jesus told the Samaritan woman at the well, God is looking for true worshippers who worship "in spirit and in truth" (John 4:24).
What is a contrite heart?
The Hebrew words translated "heart" referred to "a person's inner being. … To the Hebrews, the heart was the seat of the affections, will, and mind" (NKJV Study Bible, Wordfocus, "heart," p. 930). In these passages, spirit also refers to our inner being, our disposition or our very life.
So having a contrite heart means recognizing our sinfulness and brokenness. It means being humble and teachable.The word translated "contrite" in Psalm 51 means "to be broken, crushed" (Gesenius' Hebrew-Chaldee Lexicon). The related word in Psalm 34 means "(1) very much crushed, broken very small … poet. for dust … (2) broken in spirit, cast down."
Here are some other ways Psalm 51:17 is translated: "chastened heart" (International Standard Version), "humbled heart" (Christian Standard Bible), "repentant heart" (Good News Translation), "sorrowful heart" (God's Word Translation).
Here are some ways Psalm 34:18 is translated: "bruised of spirit" (Young's Literal Translation), "a crushed spirit" (World English Bible), "humble of spirit" (Douay-Rheims Bible), "discouraged and have given up hope" (Contemporary English Version).
So having a contrite heart means recognizing our sinfulness and brokenness. It means being humble and teachable. It means hitting bottom and realizing that only God and following His way can turn things around for us. Being crushed, bruised and broken is a prerequisite for being healed, forgiven and transformed.
Examples of a broken, contrite heart
God called David a man after His own heart (Acts 13:22). In addition to Psalm 51, discussed earlier, here are quotes from a few of David's other heartfelt psalms of repentance and contrition that we can learn from:
"Blessed is he whose transgression is forgiven, whose sin is covered. Blessed is the man to whom the LORD does not impute iniquity, and in whose spirit there is no deceit. When I kept silent, my bones grew old through my groaning all the day long. For day and night Your hand was heavy upon me; my vitality was turned into the drought of summer. Selah. I acknowledged my sin to You, and my iniquity I have not hidden. I said, 'I will confess my transgressions to the LORD,' and You forgave the iniquity of my sin" (Psalm 32:1-5).
"There is no soundness in my flesh because of Your anger, nor any health in my bones because of my sin. For my iniquities have gone over my head; like a heavy burden they are too heavy for me. … For I will declare my iniquity; I will be in anguish over my sin" (Psalm 38:3-4, 18).
"For innumerable evils have surrounded me; my iniquities have overtaken me, so that I am not able to look up; they are more than the hairs of my head; therefore my heart fails me" (Psalm 40:12).
"Thus my heart was grieved, and I was vexed in my mind. I was so foolish and ignorant; I was like a beast before You. Nevertheless I am continually with You; You hold me by my right hand. You will guide me with Your counsel, and afterward receive me to glory" (Psalm 73:21-24).
Study the rest of these prayers of repentance to God to see a fuller picture of David's contrite heart. And see also Job's heartfelt prayer in Job 42:1-6 and Daniel's prayer of repentance in Daniel 9:3-19.
For more, see our articles "Prayer From the Heart" and "Godly Sorrow."
What type of hearts does God not want?
To understand more about why God wants us to have a contrite heart, in contrast notice the kinds of hearts God is not happy with. These are all symptoms of deadly spiritual heart disease.
A hard heart. Start with the Pharaoh who enslaved the Israelites and wouldn't let God's people go. Exodus tells us six times that Pharaoh had a "hard" heart. Even in the face of evidence of God's great power through the 10 plagues, again and again Pharaoh's "heart grew hard" (Exodus 7:13 and on).
A stony heart. Ezekiel tells us that God wants to remove our stony hearts (Ezekiel 11:19).
A heart that's lifted up. Moses warned of the dangers we can face when we have been blessed materially. He explained that it becomes easy to forget that blessings come from God and to believe we have achieved success through our own efforts and righteousness (Deuteronomy 8:11-14, 17). Self-sufficiency and pride are hallmarks of the heart that's "lifted up" (verse 14). Nebuchadnezzar serves as a powerful example of someone whose "heart was lifted up, and his spirit was hardened in pride" (Daniel 5:20).
Other hearts God does not want include:
A perverse heart (Psalm 101:4; Proverbs 12:8).
A proud heart (Psalm 101:5).
A wicked heart (Proverbs 26:23).
A defiant and rebellious heart (Jeremiah 5:23).
A sinful heart (Jeremiah 17:1)
A deceitful heart (Proverbs 17:20) and a desperately wicked heart (Jeremiah 17:9).
An adulterous heart (Ezekiel 6:9).
A hard and impenitent heart (Romans 2:5).
A veiled heart (2 Corinthians 3:15).
An evil and unbelieving heart (Hebrews 3:12).
What can be done about all these symptoms of deadly spiritual heart disease?
God wants a change of heart
God said in Deuteronomy 5:29, "Oh, that they had such a heart in them that they would fear Me and always keep all My commandments, that it might be well with them and with their children forever!"
That change of heart starts with repentance. God leads us to humbly repent with a broken, contrite, crushed and bruised heart. We recognize our brokenness and inability to fix ourselves. We see our sins and the filth they produce in our hearts. Then we can pray, as David did, "Create in me a clean heart, O God, and renew a steadfast spirit within me" (Psalm 51:10).
To those who were "cut to the heart" by the realization of their sins and asked what to do (Acts 2:37), Peter gave a call to repentance and the action steps for becoming a wholehearted follower of Christ:
"Repent, and let every one of you be baptized in the name of Jesus Christ for the remission of sins; and you shall receive the gift of the Holy Spirit" (verse 38).
Study what the Bible says about this process of conversion in our free booklet Change Your Life!
A new heart and a joyous future
God will look on them and welcome them as children whose hearts can be nourished by feeling the deep joy of being loved and of belonging.God's gift of forgiveness and of the Holy Spirit cleans our hearts and begins the process of changing them spiritually. As God said in Ezekiel:
"Then I will give them one heart, and I will put a new spirit within them, and take the stony heart out of their flesh, and give them a heart of flesh" (Ezekiel 11:19).
Our hard and stony heart must be replaced by a broken contrite heart so God can create in us the clean, pure, healthy heart that is wholly devoted to God.
He wants to write His beneficial laws on our hearts (Hebrews 8:10)—through the Spirit to write "on tablets of flesh, that is, of the heart" (2 Corinthians 3:3).
This healing, this heart transplant, is only possible because of God's love and Christ's sacrifice. Jesus said, "He has sent me to heal the brokenhearted" (Luke 4:18).
By doing this, He fulfills the wonderful promise of Psalm 147:3: "He heals the brokenhearted and binds up their wounds."
Broken, bruised, repentant hearts are necessary for the transformation and healing God has in mind to begin. If we approach Him contritely, He can create in us pure, sound, living, peaceful hearts that will rejoice forevermore.
"Blessed are the pure in heart, for they shall see God" (Matthew 5:8). And God will look on them and welcome them as children whose hearts can be nourished by feeling the deep joy of being loved and of belonging. John wrote, "Behold what manner of love the Father has bestowed on us, that we should be called children of God!" (1 John 3:1). Jesus said His followers don't need to be troubled in heart, because He is going "to prepare a place for you" (John 14:1-2). The God who inhabits eternity and dwells in the high and holy place wants to live with us!
In the end our hearts will rejoice (Psalm 105:3), experience "the peace of God, which surpasses all understanding" (Philippians 4:7) and find "fullness of joy" and "pleasures forevermore" (Psalm 16:11).
This article has only scratched the surface of the vitally important subject of repentance—an essential part of God's plan for your salvation. Take the next step now by studying the article "How to Repent."