Modern Slavery: It's More Widespread Than You Think
Slavery should be a relic of the past, but it remains a terrible scourge in the modern world. What are the forms of modern day slavery? When will slavery end?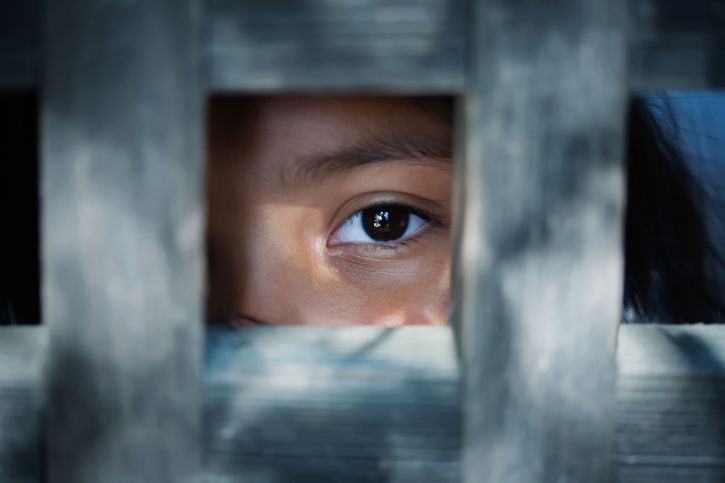 It may surprise many that slavery is as widespread today as any time in human history. Where does slavery exist today? The United Nations estimates that roughly 40 million people worldwide (that is 1 in 200) are trafficked in modern forms of slavery. Of those in modern slavery today, 71 percent are women and 25 percent are children.
According to Anti-Slavery.org, modern slavery is "exploitative labour that places one person in the control of another."
Types of modern slavery
Slavery today comes in the following forms:
Human trafficking: This slavery involves transporting people against their will or abusing their desperate situations to exploit them for commercial gain (including forced prostitution, forced labor, forced criminal activity, forced marriage, or organ removal).
Debt bondage: This is the most common form of slavery, where a person is forced to work to pay off money borrowed at a very high rate of interest when they are already in a desperate state.
Descent-based slavery: In this case people are born into slavery because their ancestors were slaves. This is a common form of slavery still practiced in Mauritania, Niger, Mali, Chad and Sudan.
Child slavery: Childhood should be a time to learn, explore and have fun. But almost 10 million children are trapped in different forms of forced labor, including working in mines and sweatshops, drug smuggling, child prostitution, begging for money or serving as child soldiers.
Child marriage: In many parts of the world marriage to someone under the age of 18 is legal. According to UNICEF, 21 percent of women around the world were married prior to the age of 18. Of all child marriages 37 percent occur in sub-Saharan Africa. Child marriages are considered slavery when the child does not enter the marriage by free consent, is subject to the control of her spouse and doesn't have the option to leave the marriage.
Examples of modern slavery
Consider the following cases:
In New Zealand Joseph Auga Matamata was convicted in July 2020 in the country's first-ever modern slavery case. He used his Samoan chiefly title to lure victims to New Zealand with the promise of better schooling opportunities and work that paid well so they could send money to their families back home. Instead, his 13 victims were forced to work long hours in the fields with no pay and frequent physical and verbal abuse.
In the United Kingdom three drug dealers were sentenced for the criminal exploitation of six children. They used the children to transport cocaine and heroin inside their body cavities.
Supply chains for many companies exploit child labor in mines and sweatshops to get their products to market as cheaply as possible. The highly sought-after mineral mica (used in car and electronics manufacturing) is mined by child labor in India and Madagascar. About 60 percent of the world's supply of cobalt, used in the lithium batteries in many smartphones and other devices, is mined by children in the Congo.
Many people and groups work tirelessly to expose and reduce the continuing scourge of slavery. An Internet search will show that there are a number of organizations around the world trying to fight contemporary forms of slavery with varying degrees of success.

Sadly, the Bible shows that slavery will continue to exist in our world. The book of Revelation describes merchants in the end time buying and selling the "bodies and souls of men" (Revelation 18:13). This is a clear reference to some form of slavery.

The good news is that this evil practice will come to an end permanently. One of the things Jesus Christ will do when He returns is "proclaim liberty to the captives and … set at liberty those who were oppressed" (Luke 4:18).

God's people should sigh and cry about the abominations done in this world, praying for those trapped in the evil practice of slavery. We should pray fervently for the return of Christ and true liberty for the oppressed.

In a follow-up blog post, we look at another form of slavery that exists in our world and impacts every one of us. You can read part 2 here: "The Form of Slavery That Impacts Us All."

To learn more about the problem of modern slavery, read "The Scourge of Slavery Returns."

Topics Covered: News and Trends, Social Issues