Long Remember the Queen: A Tribute to Queen Elizabeth II
Queen Elizabeth II dedicated her life to service. Her greatest legacy is her example of selfless sacrifice. What can we learn from her life and example?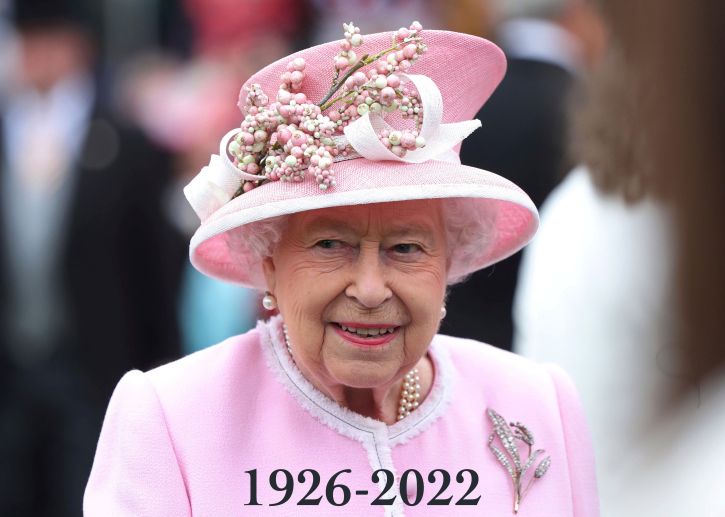 On Sept. 8, 2022, the United Kingdom and the Commonwealth lost the longest-serving monarch in their long history. She was the second-longest-reigning monarch in world history.
Her legacy will live on as an inspiration and a lesson to her people and the world. Her greatest legacy was not the throne she inherited, but the example of how she lived her life.
The Queen's greatest legacy was not the throne she inherited, but the example of how she lived her life.Notice the words she spoke at the tender age of 21 to the peoples of the Commonwealth as Princess Elizabeth:
"I declare before you all that my whole life whether it be long or short shall be devoted to your service and the service of our great imperial family to which we all belong."
She also thanked God and the previous generations who fought two world wars to ensure peace for her generation (and generations to come). She spoke these words in 1947, two years after World War II, while on tour in South Africa with her parents. At the age of 21, she dedicated her life to serving her people. Not quite five years later, she became Queen Elizabeth II, shortly before turning 26.
She spent the remaining 70 years of her life fulfilling that promise she made as a young woman.
Such devotion to the service of a single cause is rare in our world. It is an anomaly in a world of instant gratification and unstable institutions.
A needed message
In the wake of World War II, the empire that helped save the world from tyranny needed encouragement and example. Princess Elizabeth saw the enormity of the task as an opportunity to serve and encourage the people.
In her address, she invited all citizens of the Commonwealth to join her in giving "nothing less than the whole of ourselves" and living up to the noble motto of her ancestors who sat on the throne:
Queen Elizabeth II exemplified this spirit of service throughout her life."I serve."
The motto is attributed to John of Luxembourg, king of Bohemia, who gave his life in battle in 1346. It continues to be the motto of the prince of Wales.
Queen Elizabeth II exemplified this spirit of service throughout her life. When her husband of seven decades, Prince Philip, died in 2021, she resumed her regular duties just four days after the funeral. Her life was a living example of putting duty over self.
We want to honor her legacy in this blog post by looking more closely at this vital lesson of service.
Thrust into the role
When Elizabeth was born, she held the title of princess and was third in line to the throne. Though groomed from an early age for a life of service, becoming queen was not originally something anyone expected for her.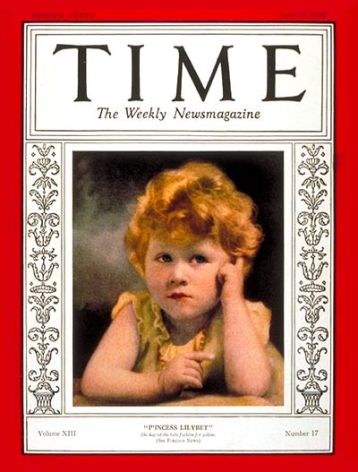 She was the granddaughter of King George V, who himself wasn't first in line to inherit the throne. He became heir to the throne when in 1892 his elder brother, Prince Albert Victor, died from the flu at the age of 28.
He became King George V when his father, King Edward VII, died in 1910.
King George V and his wife Queen Mary had six children. Their eldest son, Edward VIII, inherited the throne when his father died in 1936.
Even at this point in Elizabeth's life, nobody expected her to ever become queen—even though she was third in line for the throne after her father (due to her uncle having no children).
But a dramatic turn of events changed the entire trajectory of her life.
Edward VIII's reign was cut short when he decided to pursue marriage to Wallis Simpson, an American divorcée. This marriage was forbidden by the Church of England and was considered politically and socially unacceptable. Refusing to end the relationship so he could continue serving as king, Edward VIII abdicated the throne on Dec. 10, 1936.
His brother Albert (called "Bertie" by the family), Elizabeth's father, became king on the following day—King George VI. As the new king's oldest daughter, Elizabeth went from third in line to heir apparent in one day.
She was just 10 years old.
Elizabeth's father was the total opposite of his brother Edward. While Edward VIII was a charismatic extrovert, Elizabeth's father was an introvert who lacked his brother's confidence and charisma.
On top of his shyness, George VI also struggled with public speaking due to a severe problem with stuttering. His speech impediment, and the therapy he underwent to overcome it, was the center of the 2010 film The King's Speech.
Elizabeth's father inherited the throne at a particularly difficult time in history. Adolf Hitler was in power in Germany, amassing a war machine that threatened the European continent and Great Britain.
But despite his personality and speech issues, George VI was exactly the king the United Kingdom and the Commonwealth needed. He was a principled, moral and family-oriented man—the kind of man needed on the throne when World War II broke out in 1939. He was Adolf Hitler's opposite in almost every way—especially in personality and morality.
Where Winston Churchill provided the rhetorical eloquence to "never surrender"—King George VI provided an unwavering example of humility and dedication to his people and nation.
On the other hand, if his brother had remained on the throne during World War II, the consequences could have been disastrous. It turned out that the former Edward VIII and his wife, Wallis, were Nazi sympathizers. It's possible that the abdication may have saved Great Britain and the British crown at its darkest hour. You can read more about the significance of the abdication in our blog post "Abdication May Have Saved the World From Hitler."
The "Princess Auto Mechanic"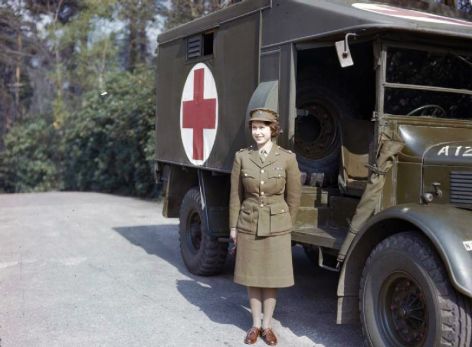 During the war, the young Princess Elizabeth desired to serve her nation in a more active way. She begged her parents to let her join the military to defend the island.
Though her parents refused to allow her to join at first (since princesses did not historically serve in the military), they eventually relented and allowed her to enlist.
At the age of 19, she joined the Auxiliary Territorial Service (ATS) as Elizabeth Windsor. During her service in the ATS, she learned to repair automobiles and served as a skilled auto mechanic. The press dubbed her the "Princess Auto Mechanic." She served in this role until the end of the war.
To this day, she is the only female member of the royal family to have ever served in the military.
She carried her knowledge and love for automobiles throughout her life. She was known to drive herself on various occasions; she taught her children to drive and even worked on automobile engines into her old age.
The princess becomes queen
King George VI reigned for only 16 years. He died on Feb. 6, 1952, of a coronary thrombosis. At his death, Princess Elizabeth ("Lilybet," as she was called by her family) became Queen Elizabeth II. She was on a royal tour in Kenya when her father died and she became queen.
Her official coronation ceremony took place over a year later, on June 2, 1953.
From that point on, her life was dedicated to serving her people and protecting and honoring the crown she wore.
The record-breaking queen
Queen Elizabeth II has broken many records during her long reign.
Her coronation was the first to be broadcast live on television. Three out of every four people in the United Kingdom (over 27 million) watched the ceremony, with 11 million more listening on the radio.

The coronation. Queen Elizabeth II, wearing the Imperial State Crown, with Prince Philip, the Duke of Edinburgh, after her coronation on June 2, 1953 (Press Association via AP Images).

She was the longest-reigning queen in British history, exceeding the 63-year reign of Queen Victoria (her great-great-grandmother) by seven years.
At the age of 96, she was the oldest British monarch, having surpassed Queen Victoria and King George III, who both died at the age of 81.
Her image or profile appears on the currency of at least 35 different countries—the most of any monarch.
In her 1970 visit to Australia and New Zealand, she became the first monarch to do a casual stroll to meet the people in person, instead of just waving from a distance. It is now the norm for British royals to mingle directly with the people.
But her most outstanding attribute was her deep sense of duty to serve and faithfully carry out her responsibilities with honor. During her silver jubilee celebrations in 1977, she recommitted herself to her pledge to devote her life to serving her people.
The queen kept her personal life as private as possible, though sadly, the actions of her sister, children and extended family made that challenging. Yet despite many controversies surrounding her family, she remained personally grounded and fulfilled her duty to her people and the institution she represented.
The throne of David
As we reflect on the long life of Queen Elizabeth II, it is important that we also consider the prophetic significance of the throne she sat on for just over 70 years.
In the Bible, God made a promise to King David that his throne would exist forever, never lacking a ruler to occupy it (2 Samuel 7:12-17). God was so emphatic about this promise that He told the prophet Jeremiah that the fulfillment of this promise and prophecy was as sure as the rising and the setting of the sun (Jeremiah 33:17-21).
We believe that the late Queen Elizabeth sat on that throne—making her a link in the chain of this promise's fulfillment. (To learn more, download our free booklet The United States, Britain & the Commonwealth in Prophecy.)
As the British people, and the world, mourn her death—we pay tribute to her by honoring her part in that long historical chain. She served her people with honor and set an example that will continue to benefit people for years to come.
Please join us in praying for the comfort of this great woman's family and, in particular, for her son, the new King Charles III.
Long live the king and . . .
Long remember the queen.
Topics Covered: News and Trends, Life Lessons