The Dedicated Queen Turns 90
As Queen Elizabeth II turns 90 years old April 21, we consider her story of dedication and touch on the biblical significance of her throne.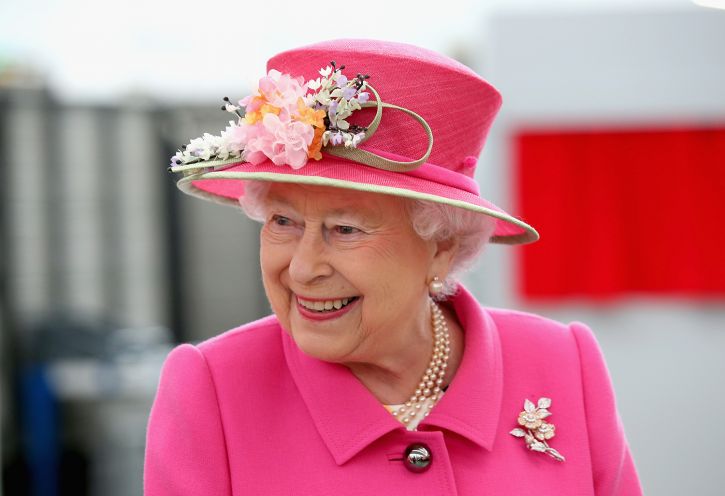 Princess Elizabeth Alexandra Mary was not expected to become queen of England, but as she turns 90 years young this week, she has been on the throne for almost 65 years. Her loyal subjects around the world acknowledge this great-grandmother—the longest-serving monarch in the history of England—as the figurehead of a unique and special monarchy.
She was born in 1926 in the middle of the "Roaring Twenties" when comparative prosperity in Britain seemed to be returning after World War I. America was blooming as a world leader in finance and trade. Challenges to traditional morals and the role of women in society would indirectly affect the young princess's life.
Elizabeth's exquisite upbringing included private tutors, fabulous homes and a family that cared deeply for her and her sister Margaret's future. Many consider her childhood that of a fairy tale princess, but even so she exhibited special qualities at a tender age.
The princess's grandfather, King George V, died in 1936, and his eldest son, Elizabeth's uncle, was crowned King Edward VIII. However, Edward's love affair and intended marriage to American divorcée Wallis Simpson created a constitutional crisis, since the king was also head of the Church of England. No monarch could marry a divorced person whose previous spouse was still living.
Less than a year later, Edward VIII abdicated in favor of his brother Prince Albert—Elizabeth's father.
Suddenly first in line
Suddenly Princess Elizabeth became first in line to the throne. Her father took the title of King George VI, while her mother, Elizabeth Bowes-Lyon, became pivotal in her husband's success as king and in her daughter's preparation for a life of service as future queen. She eventually became the well-loved and admired "Queen Mum" until she died at 101 years old in 2002.
At 13 Elizabeth fell head over heels for her prince charming, Philip—a distant cousin who was almost five years older. They kept in touch over the next few years. At the start of World War II, her family moved to Windsor, and at 14, to her credit, the young princess broadcast to the children of the nation, encouraging them that "in the end, all will be well; for God will care for us and give us victory and peace."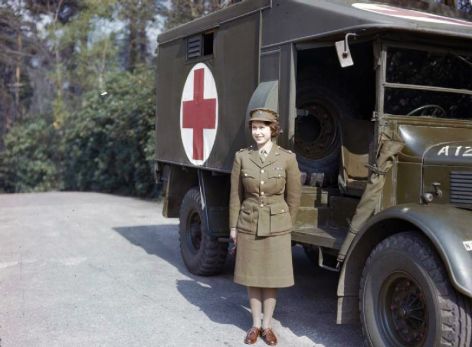 During the war, Princess Elizabeth trained side by side with other British women. She became an expert driver and mechanic in the Women's Auxiliary Territorial Service. The few months of volunteer work in 1945 offered her a glimpse into a different world. She and her sister were also allowed to mingle anonymously among the public on Victory in Europe Day, which also left a lasting impression.
Solemn act of dedication
On her 21st birthday in Cape Town, South Africa, with her parents in 1947, the young Elizabeth broadcast to the nations now known as the Commonwealth. It was perhaps the most enduring and moving speech she has made—she called it a "solemn act of dedication" to her people and an appeal to God to help her.
She proclaimed, "I declare before you all that my whole life whether it be long or short shall be devoted to your service and the service of our great imperial family to which we all belong. But I shall not have strength to carry out this resolution alone unless you join in it with me, as I now invite you to do: I know that your support will be unfailingly given. God help me to make good my vow, and God bless all of you who are willing to share in it."
Later that year Elizabeth and Philip, who had kept in touch for eight years after their first meeting, were married in Westminster Abbey. That is now nearly 69 years ago! Today, at nearly 95 years of age, Prince Philip, duke of Edinburgh, continues at the queen's side as a confidant and support.
Queen Elizabeth II's coronation took place on June 2, 1953.

Becoming queen
Elizabeth and Philip already had two children and were visiting Kenya in 1952 when the news came to them that Elizabeth's father, King George, had died. Her official coronation was on June 2, 1953.
Many developments have taken place during the years since that speech of dedication, and they will no doubt be examined in detail by other media coverage. Elizabeth II has, however, remained true to her pledge in 1947. She retains that personal reliance on God and often expresses it in her yearly Christmas messages. Here are two excerpts, the first from 2002:
"I know just how much I rely on my faith to guide me through the good times and the bad. Each day is a new beginning. I know that the only way to live my life is to try to do what is right, to take the long view, to give of my best in all that the day brings, and to put my trust in God. … I draw strength from the message of hope in the Christian gospel."
In 2014 she said, "For me, the life of Jesus Christ, the Prince of Peace … is an inspiration and an anchor in my life. A role model of reconciliation and forgiveness, He stretched out His hands in love, acceptance and healing. Christ's example has taught me to seek to respect and value all people of whatever faith or none."
This week we celebrate Queen Elizabeth's dedication to the important role she has played as constitutional monarch, mother, grandmother and great-grandmother.Biblical connections
While we do not believe Jesus wants us to celebrate His birth, readers of LifeHopeandTruth.com probably realize that we focus on the death of our Savior at this time of the year. Interestingly, in 2016 the Passover service commemorating Christ's death occurs on the same day on the Gregorian calendar as Queen Elizabeth's 90th birthday.
This week we celebrate Queen Elizabeth's dedication to the important role she has played as constitutional monarch, mother, grandmother and great-grandmother. As we do so, we also respect the role she has played in the fulfillment of the biblical prophecy of the rise of a company of nations that would exist in these last days before the return of Jesus Christ as King of kings to rule on the throne of David (Genesis 48:19; Luke 1:32; Revelation 19:16).
To learn more about the prophecies given to Joseph, one of the 12 sons of Israel, of a great single nation and a commonwealth of nations, see "Who Are the United States and Britain in Prophecy?" Also, see how Christ and the saints will soon rule from the throne of King David in "Born to Be a King."