Is There Hope for Iris Chang and the Victims of the Rape of Nanking?
This month is the anniversary of the death of a woman you may never have heard of. What can her life and death teach us about evil and hope?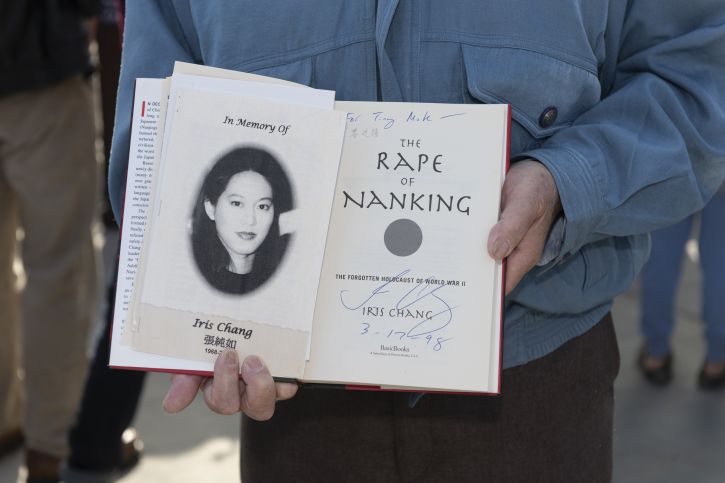 Seventeen years ago, on Nov. 9, 2004, a relatively young woman was found dead in her car from a self-inflicted gunshot wound on a rural road south of Los Gatos, California. She was just 36 years old.
That woman was Iris Chang.
You may not immediately recognize her name, but you may recognize the title of the 1997 book she wrote: The Rape of Nanking. That book became a New York Times best seller.
Her book chronicles one of history's most brutal, and overlooked, massacres. That is when the Japanese army invaded and destroyed China's capital city Nanking (now Nanjing) before the outbreak of World War II.
According to her agent, at the time of her suicide she was researching American soldiers who served in tank units on the Bataan Peninsula before World War II. It was during the time of this research that she became severely depressed.
According to Kathleen McLaughlin's article on her death published on SFGATE.com, many in Nanjing wondered if Iris Chang was "the massacre's latest victim."
The article quotes Duan Yueping, at that time the assistant curator of the Memorial Hall of the Nanking Massacre Victims, as saying: "It all had such a huge impact on her mind."
McLaughlin reported that, according to Duan, "Chang . . . worked incessantly in Nanjing interviewing survivors, immersed in graphic pictures and documents, all the while agonizing over why the story was not widely known outside China. By the time she left Nanjing, Duan says, Chang was physically weak but even more committed to telling the story."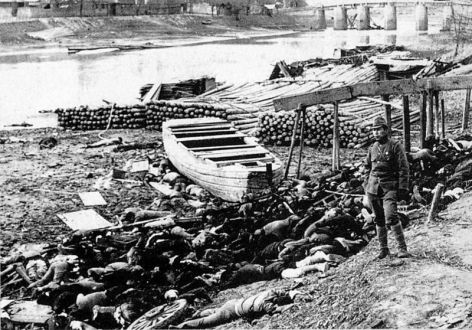 Ms. Chang's book described, in detail, the horrendous fruit of her research. Her work shows the unspeakable evil and violence mankind is capable of.
Here is a summary of her research from The Rape of Nanking.
"In December 1937, the Japanese army swept into the ancient city of Nanking. Within weeks, more than 300,000 Chinese civilians and soldiers were systematically raped, tortured, and murdered" (back cover).
"Many soldiers went beyond rape to disembowel women, slice off their breasts, nail them alive to walls . . . Not only did live burials, castration, the carving of organs and the roasting of people become routine, but more diabolical tortures were practiced, such as hanging people by their tongues on iron hooks or burying people to their waists and watching them get torn apart by German shepherds. So sickening was the spectacle that even Nazis in the city were horrified" (page 6).
Though it is not known exactly why Iris Chang ended her life, could it be that the details of the violence and suffering she researched contributed to her depression?
Why is man capable of such evil?
When people study atrocities like this, they often ask, How can people be so cruel and violent to other human beings?

The prophet Jeremiah was inspired to write that "the heart is deceitful above all things, and desperately wicked; who can know it?" (Jeremiah 17:9).

Human beings, apart from the influence of God, are capable of all forms of evil—from seemingly minor to horrifyingly wicked.

The Bible shows that Satan the devil also influences man to do evil (John 8:44).

To learn more about the reasons for evil in our world, read "The Problem of Evil."
Is there hope?
But if man is capable of such evil, is there hope for our survival? Or will we eventually destroy ourselves?
The Bible gives the answer.
The world is going to continue to get worse, and mankind will actually become so evil and violent that we will come to the brink of man destroying all human life. Jesus described this time in the Olivet Prophecy: "Unless those days were shortened, no flesh would be saved" (Matthew 24:22).
That sounds pretty bleak.
But the good news is at the end of the verse: "But for the elect's sake those days will be shortened" (verse 22).
God offers hope and a future for Iris Chang—and the many other millions of people who have taken their own lives as a result of depression and hopelessness. God has a plan to save mankind! All the way back to the time of the prophet Jeremiah, God's prophets have proclaimed the good news that God intends to give mankind "a future and a hope" (Jeremiah 29:11).
And that hope includes the thousands of people who died during the rape of Nanking—and all the other victims of the countless atrocities throughout human history. God also offers hope and a future for Iris Chang—and the many other millions of people who have taken their own lives as a result of depression and hopelessness.
Jesus Christ will return to this earth in great power and save us from ourselves! He will forcibly stop mankind's violence and imprison the evil being who inspires it (Revelation 20:1-3). For 1,000 years, the world will experience incredible prosperity and joy under the direct rule of Jesus Christ and His saints.
After the thousand years are over, all those who died throughout human history will be resurrected and given a chance to live a better life (Revelation 20:12).
The good news doesn't stop there.
Revelation 21:4-5 contains some of the most hopeful words in the entire Bible:
"'And God will wipe away every tear from their eyes; there shall be no more death, nor sorrow, nor crying. There shall be no more pain, for the former things have passed away.' Then He who sat on the throne said, 'Behold, I make all things new.' And He said to me, 'Write, for these words are true and faithful.'"
This is the hope for Iris Chang, the victims of the rape of Nanking, and the many others who have suffered throughout human history.
To learn more about the hopeful future in store for our world, read our free booklet The World to Come: What It Will Be Like.
Topics Covered: Violence, Historical Events, God's Plan