What Should You Ask God For?
The Creator of the universe wants us to come to Him and make requests. Is there anything specific we should ask for? How could this request change your life?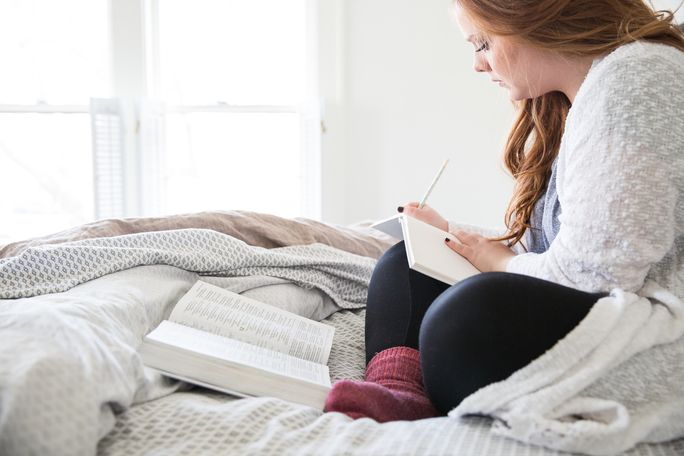 A common theme in children's fairy tales is that of someone finding a genie in a bottle. When the finder rubs the bottle, the genie inside is released and grants the finder three wishes.
Have you ever stopped to consider what you would wish for if the offer were made to you? I have, and my answers are no doubt quite a bit different today than they would have been if you had asked me when I was 8 years old!
We know there are no ancient bottles harboring genies just waiting to be released. But we do have access to Someone far more powerful than any mythical genie—the God of all Creation! So what would you ask for if He offered to grant you a wish?
Believe it or not, this is exactly what happened some 3,000 years ago!
God's offer to Solomon
Very early on in his reign, King Solomon had an amazing experience: "At Gibeon the LORD appeared to Solomon in a dream by night; and God said, 'Ask! What shall I give you?'" (1 Kings 3:5).
Can you imagine that? The Creator God offered to give Solomon virtually anything—all he had to do was ask! Imagine for a moment what you might have asked for if this offer had been made to you?
Solomon expressed his awe for God, acknowledging that he was greatly humbled by being given such a huge job—to be king over God's people, Israel. Solomon told God, "I am a little child; I do not know how to go out or come in. And your servant is in the midst of Your people whom You have chosen, a great people, too numerous to be numbered or counted. Therefore give to Your servant an understanding heart to judge Your people, that I may discern between good and evil" (verses 7-9, emphasis added).
God was pleased with Solomon's request, and in response He said, "Behold, I have done according to your words; see, I have given you a wise and understanding heart" (verse 12). That proved to be a pretty powerful gift!
Wisdom
The Hebrew word for wise is chakam, and one of its meanings is skillful. It could be used of a craftsman who was skillful in his trade. Spiritually, it describes someone skillful at using the Word of God to discern good and evil.
We can't become skilled in God's Word by owning a Bible that just sits on a shelf. We have to dig into it and learn.There are people who are naturally gifted (or have chakam) in some areas—mechanically, musically or athletically. But if they are to truly excel, they must work hard and practice to hone that natural talent. A tradesman who is wise and skillful in his trade has had to work to develop his knowledge and ability.
And so it is with us spiritually. Wisdom or skill with God's Word doesn't just happen. God opens our minds to understand, which equates to a natural talent someone may be born with. But we then have to spend time and effort to build and develop that skill, honing it to a fine and valuable point!
A skilled mechanic doesn't get that way by collecting stacks of Chilton manuals that sit unused on a shelf, and we can't become skilled in God's Word by owning a Bible that just sits on a shelf. We have to dig into it and learn.
Becoming wiser in God's Word
Are you wise in the Word of God? Are you growing in chakam by learning from and using the Word of God in your life? What can we do to grow in this? Consider three simple points:
1. Ask! Even though God hasn't made a personal offer to us (like He did to Solomon), we can still pray to God for wisdom and understanding. "If any of you lacks wisdom, let him ask of God, who gives to all liberally and without reproach, and it will be given to him" (James 1:5).
2. Learn wisdom from God's Word. The Bible is a treasure trove of spiritual and practical wisdom. Seek that wisdom through daily Bible study, prayer and meditation. Many years after God asked Solomon that momentous question, Solomon counseled all who would listen to him to seek wisdom (Proverbs 4:7; 19:20; Ecclesiastes 7:12). So take his counsel and spend time studying and learning from the Scriptures.
3. Practice wisdom. "Book knowledge" is not the same as experiential knowledge. We should seek daily to apply the wisdom we learn to our lives.
The benefits of spiritual wisdom from God are far greater than anything a fictional genie in a bottle could ever give!
To learn more, read "The Importance of Wisdom and How to Become Wiser."