I had answered the question, Is God real? Now I wanted to know, Is God really concerned for me? Here's how I learned that the answer is a definite YES!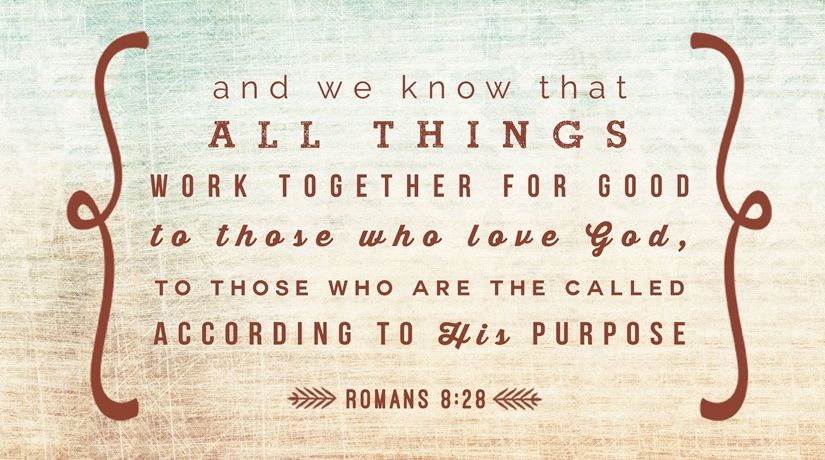 When I began studying the Bible, one of the first questions I needed answered was: Is there definite proof that there is a Creator God? The answer to that question came from an unexpected place. (See "How Organic Chemistry Convinced Me of the Creator.")
I needed this question answered because I knew that if I was going to actually live the way the Bible was revealing—the way God wants us to live—some major changes in my life were going to be required. As a result, I needed to prove that there really is a Creator God.
Next, I had to prove whether what I was being taught was just the words of men or if those words were indeed the words of God.
We learn much of what we believe as a result of the teaching of others. The individual through whom I was learning the truths of the Bible always said, "Do not simply believe what I say. Believe what is taught only if you see it clearly in the Bible."
We at Life, Hope & Truth strive to live by this wise advice. We believe the Bible is the foundation and repository of all spiritual knowledge about God, His purpose and our part in His plan. And we look to it for instruction on how to live as opposed to the ideas of men.
To truly live as God teaches in the Bible often requires major changes in how we live. But why make such major changes if there is no God? Why make such changes if what we are being taught is just the words of men and not the words of the Creator?
My personal experience
The price I would have to pay for making changes to live by the Bible was very high, so I had to be sure.
In order to understand the difficulties I began to face, you need a little background. My father was a prominent businessman (he owned a pharmacy) in a small town. I was in my second year of pharmacy school when I began to study the Bible.
At that time a pharmacy degree required five years of pharmacy education, plus one year of internship. This year of internship could run concurrently with the five years of education. So, I was doing my internship while working during the summer months and on weekends in my father's pharmacy.
Saturday is a busy day in the drugstore business. But I was learning that Saturday (the Sabbath) was holy to God—a day on which we are not to do our own work (Exodus 20:8-11). My mother had given me a booklet titled Which Day Is the Christian Sabbath? (You may be interested in reading: "What Day Is the Sabbath?") I studied this booklet with my Bible to see if what it said was indeed what the Bible recorded.
As a result of learning the importance of the Sabbath to God, I decided to travel 45 miles with my mother to go to Sabbath services—instead of working on Saturday in the drugstore.
My father was not pleased with us, to say the least. He thought we had become religious fanatics. Being in a small town—where everyone knew everyone else—he thought this was also bad for his business. Sadly, he expressed his displeasure in an angry and too often violent way.
The Sabbath begins at sunset Friday night. At bedtime my father would begin haranguing my mother about going to church services the next morning. This tirade would go on until 2 or 3 in the morning virtually every Friday night for months. One evening she locked herself in the bathroom to get away from him. Dad simply broke the door down.
On another occasion we came home from Sabbath services to find all the windows and doors of the house nailed or boarded shut. Dad was not in the house, so I knew there was at least one window that was not nailed shut or locked. I found that window and entered the house and removed all of the nails and boards.
Dad followed us to services one Sabbath. In the parking lot he demanded that my mother get out of my car and go home with him. When she didn't, he hit the passenger door with a golf club he was carrying, putting a 4-inch dent in my car door.
Another time my father came to the church location and pounded on the meeting room door. When a deacon stuck his head out to see what the commotion was, my dad slugged him.
Many other things happened—some more serious than these, including an attempted suicide by my mother. However, these illustrate the point that if what I was learning was not indeed the truth of the Bible, then making changes to live this way would not have been worth it.
Is God concerned about me?
I had seen clear evidence of the existence of God as the Creator in my organic chemistry text. But was God concerned about me and my situation? I had read Jesus' words in John 7:16-17: "My doctrine is not Mine, but His who sent Me. If anyone wills to do His will, he shall know concerning the doctrine, whether it is from God or whether I speak on My own authority." I saw that the proof of the validity of God's words was to live by those words.
If God is concerned about us as individuals, then living by what God says will bring the promised understanding and blessings to us as individuals.
God also had the apostle Paul record a very important promise in Romans 8:28: "And we know that all things work together for good to those who love God, to those who are the called according to His purpose."
What was happening in my family and life was not good. But God promised that He would work all these things out for good in the long run if I loved Him. That is a personal promise for each individual God has called. This God will do. The condition is that we must love God.
I had already begun learning that the way we show love to God is by obeying His words—keeping His commandments. John wrote, "For this is the love of God, that we keep His commandments. And His commandments are not burdensome" (1 John 5:3).
The obvious conclusion for me was that, if I expected God to keep this promise for me, I would need to continue to obey His words.
As a result of learning this, I prayed this promise in Romans 8:28 every day. In time I saw God work all things out for good as He promised.As a result of learning this, I prayed this promise in Romans 8:28 every day. In time I saw God work all things out for good as He promised.
I eventually went to Ambassador College, a college that based its teachings on the Bible. Because of the good fruit I saw being produced by God through His promises even in the midst of trials, I had determined that I wanted to learn more of God's knowledge. I went to learn. In the process God chose me for His ministry. I have been in the ministry of Jesus Christ for 43 years now.
And, yes, all things worked out for good—even between me and my father.
A stunning turnaround
A couple months before I graduated from Ambassador College, my future bride and I took a trip to visit each of our parents. When we visited my dad, he brought out all of the 8 mm movies of when I was a boy and showed them to my future wife.
Unfortunately, this reminded him of the family he no longer had. (My parents had divorced three months after I left for college.) Dad went into a bitter rant against what I believed. God gave me the calmness and presence of mind to stand up and say, "Dad, we are here because we love you. But, if this is what is going to happen whenever we visit, we will have to leave and never come back."
Dad broke down and started crying, and so did I. From that moment on, my dad never said another negative word about what I believed. Our relationship got better and better—even better than it was before I started studying God's Word.
In fact, on one visit several years later, while we were both sitting in Dad's backyard, he said to me, "Steve, why don't you come back and finish pharmacy school and take over the drugstore with your brother? But, if you're happy with what you are doing, that's what counts."
I was stunned. I didn't think that I would ever hear Dad say anything positive about what I believed and what I was doing. But he had seen that my wife and I (and, by then, my daughter) were not odd. We were a happy family who loved him.
All things had worked together for good.
(Note: As He had for me, God worked all things out for good for my mother as well. But that is another story.)
I have continued to pray that prayer on numerous occasions as my wife and I have gone through various times of trial. God has always kept that promise as we have continued to love and obey Him. Through that promise He has shown me repeatedly that He is concerned about me as an individual.
That promise in Romans 8:28 is for each individual. If we are called of God and love Him, God will work out all things that happen in our lives for good. God is indeed concerned for us.
If we show love for God, He will never leave us or forsake us.