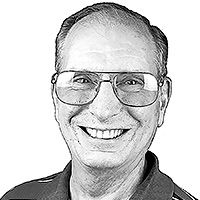 Steve Moody
Steve Moody graduated from Ambassador College in Pasadena, California, in June of 1971. He met his lovely wife and lifelong companion, Vivian, while in college. They married a few days following his graduation.
Upon graduation Steve was hired by the Ambassador College Graduate School of Education. He worked there as a research teaching assistant for a year while taking coursework toward a master's degree in education. However, before finishing this course of study, Steve was chosen in June of 1972 to serve in the ministry of the Church of God and sent as a ministerial trainee to Evansville, Indiana.
In October of 1973 Steve was ordained as an elder and sent to Bowling Green, Kentucky, in December. He became the pastor of the Bowling Green congregation in February 1975. Since that time he has pastored congregation in Alabama, Mississippi, Delaware, Arkansas, Tennessee and Texas. He currently pastors three congregations in Texas: Corpus Christi, San Antonio and Victoria.
Further, he serves as a doctrinal reviewer of One Accord, the newsletter for the Church of God, a Worldwide Association. He coordinates the "God" section of the Life, Hope & Truth website. He is also on the "Ask a Question" email answering team.
Steve and Vivian live in San Antonio, Texas, where their daughter and her family live. Steve and Vivian have one grandson.
Articles & Blogs