Martin Luther once wrote that "St. James' epistle is really an epistle of straw." But what does the Bible say? Is James actually an inspired book of faith?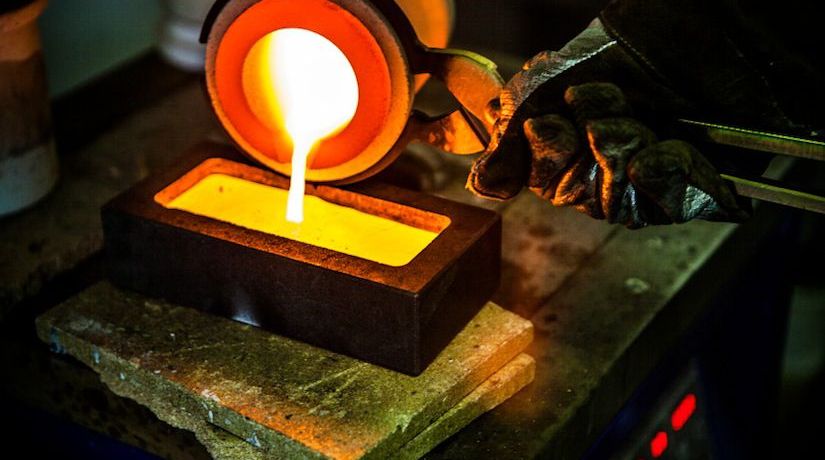 After receiving much criticism over his statement, Martin Luther removed that phrase in later editions of his Preface to the New Testament, but his original comment has raised questions over the centuries.
Does the book of James build straw on the foundation of Christ? Is the substance of Christ and the gospel not found in James' epistle? Does James contradict Paul by saying that living faith must be accompanied by works?
The Bible is the best place to find the answers to those questions. James, the half-brother of Jesus, and all the other New Testament writers emphasize the gospel spoken by Christ and instruct members to build upon the faith of Jesus and to live in righteous conduct.
Comparisons between James and Peter
Both James and the apostle Peter were bondservants of Christ: "James, a bondservant of God and of the Lord Jesus Christ, to the twelve tribes which are scattered abroad: Greetings" (James 1:1). In 2 Peter 1:1 Peter starts off his letter by referring to himself as "a bondservant and apostle of Jesus Christ."
James 1:2-4 begins with a theme of living faith: "My brethren, count it all joy when you fall into various trials, knowing that the testing of your faith produces patience. But let patience have its perfect work, that you may be perfect and complete, lacking nothing."
Peter also speaks of the trials befalling Christians and the gold that it produces: "In this you greatly rejoice, though now for a little while, if need be, you have been grieved by various trials, that the genuineness of your faith, being much more precious than gold that perishes, though it is tested by fire, may be found to praise, honor, and glory at the revelation of Jesus Christ" (1 Peter 1:6-7).
The apostle Paul is also in agreement with James and Peter on this subject of faith under trial, and its resultant good products: "And not only that, but we also glory in tribulations, knowing that tribulation produces perseverance; and perseverance, character; and character, hope" (Romans 5:3-4).
Comparisons between James and Paul
One of the comparisons people tend to make is concerning what James and Paul wrote about law and faith. Yet when one reads what both have written, there is much similarity on this topic.
The subject of faith and works comes to a head in James 2:14-18, with the bold conclusion that faith without works is dead: "What does it profit, my brethren, if someone says he has faith but does not have works? Can faith save him? If a brother or sister is naked and destitute of daily food, and one of you says to them, 'Depart in peace, be warmed and filled,' but you do not give them the things which are needed for the body, what does it profit? Thus also faith by itself, if it does not have works, is dead."
Now notice what Paul says in Romans 4:2-8: "For if Abraham was justified by works, he has something to boast about, but not before God. For what does the Scripture say? 'Abraham believed God, and it was accounted to him for righteousness.'… David also describes the blessedness of the man to whom God imputes righteousness apart from works: 'Blessed are those whose lawless deeds are forgiven, and whose sins are covered; blessed is the man to whom the Lord shall not impute sin.'"
What is "righteousness apart from works"? The context of Paul's statement is justification, which describes the process of having faith imputed to us for righteousness, and having our sins forgiven. By this we are then considered righteous before God (please see the article "What Is Justification?").
When a faithful repentant sinner comes to Christ, God provides justification for him by the blood of Christ. No amount of doing good deeds of the law can justify the guilty sinner from the penalty of death incurred by his sins. Only justification by God's grace and a righteousness of faith imputed to him ("righteousness apart from the law") can save the sinner.
So there is actually no contradiction between the epistle of James and Paul's epistle to the Romans.But once the baptized believer receives the Holy Spirit and begins to live a just life in Christ, he must yield to Christ. The just live by faith, and they also must be doers of the word. They are to live just and lawful lives.
In the final analysis of God's judgment, the apostle Paul says: "Not the hearers of the law are just in the sight of God, but the doers of the law will be justified" (Romans 2:13).
So there is actually no contradiction between the epistle of James and Paul's epistle to the Romans.
Comparisons between James and Jesus Christ
In Luke 8:15, we read Jesus' parable about the good seed: "But the ones that fell on the good ground are those who, having heard the word with a noble and good heart, keep it and bear fruit with patience." These faithful ones therefore bear fruit with patience as a result of faith.
In fact, James 1:21 has more to say on this same subject (the hearing of the word sown and doing it): "Therefore lay aside all filthiness and overflow of wickedness, and receive with meekness the implanted word, which is able to save your souls. But be doers of the word, and not hearers only, deceiving yourselves."
Doing the word and bearing good fruit is necessary, according to Matthew 7:19-24: "Every tree that does not bear good fruit is cut down and thrown into the fire. Therefore by their fruits you will know them.
"Not everyone who says to Me, 'Lord, Lord,' shall enter the kingdom of heaven, but he who does the will of My Father in heaven. Many will say to Me in that day, 'Lord, Lord, have we not prophesied in Your name, cast out demons in Your name, and done many wonders in Your name?' And then I will declare to them, 'I never knew you; depart from Me, you who practice lawlessness!'
"Therefore, whoever hears these sayings of Mine, and does them, I will liken him to a wise man who built his house on the rock."
The law of God must be written in the believer's heart. James 1:25 speaks of God's spiritual law, embodied in all of His commandments, as the perfect law of liberty: "But he who looks into the perfect law of liberty and continues in it, and is not a forgetful hearer but a doer of the work, this one will be blessed in what he does."
Matthew 5:16-19 proves that doing God's commandments and having righteousness exceeding that of the Pharisees is taught by Jesus Christ: "Let your light so shine before men, that they may see your good works, and glorify your Father in heaven.
"Do not think that I came to destroy the Law or the Prophets. I did not come to destroy but to fulfill. For assuredly, I say to you, till heaven and earth pass away, one jot or one tittle will by no means pass from the law till all is fulfilled. Whoever therefore breaks one of the least of these commandments, and teaches men so, shall be called least in the kingdom of heaven; but whoever does and teaches them, he shall be called great in the kingdom of heaven."
Those were words spoken directly by Jesus Christ. Therefore James was in accordance with the gospel message when he taught the keeping of the commandments in James 2:8-12: "If you really fulfill the royal law according to the Scripture, 'You shall love your neighbor as yourself,' you do well; but if you show partiality, you commit sin, and are convicted by the law as transgressors. For whoever shall keep the whole law, and yet stumble in one point, he is guilty of all. For He who said, 'Do not commit adultery,' also said, 'Do not murder.' Now if you do not commit adultery, but you do murder, you have become a transgressor of the law. So speak and so do as those who will be judged by the law of liberty."
Transgressing God's law is a serious matter, requiring our repentance and change of conduct.
The apostle Paul also agreed that dishonoring God by breaking the law is inexcusable ongoing behavior for a Christian and that teaching the commandments of God must also include doing them, so as not to be a hypocrite.
Romans 2:21-23 says: "You, therefore, who teach another, do you not teach yourself? You who preach that a man should not steal, do you steal? You who say, 'Do not commit adultery,' do you commit adultery? You who abhor idols, do you rob temples? You who make your boast in the law, do you dishonor God through breaking the law?"
Comparisons between James and other New Testament writers
Other writers in the New Testament also saw the need for demonstrating one's faith by doing something. In 1 John 3:17-18, we read: "But whoever has this world's goods, and sees his brother in need, and shuts up his heart from him, how does the love of God abide in him? My little children, let us not love in word or in tongue, but in deed and in truth."
Hebrews 6:10-12 encourages a work of love and ministry for those who have faith in Christ, who serve Him: "For God is not unjust to forget your work and labor of love which you have shown toward His Name, in that you have ministered to the saints, and do minister. And we desire that each one of you show the same diligence to the full assurance of hope until the end, that you do not become sluggish, but imitate those who through faith and patience inherit the promises."
James: a book of faith
James has therefore been vindicated by the truth of the Word of God. The epistle of James is no epistle of straw, but instead it advocates building with gold on the foundation of Christ and faith. We must keep the commandments and have faith in God. For further information, please explore the articles on the "Change" section of this website.
So, when was the last time you read the book of James? It is a short book and can be read in just one or two sittings. By doing so, you will be filled with hope, faith and encouragement because the epistle of James is one of the inspired and inspiring books of God's Holy Scriptures.