Is there a reason you need to be justified? What exactly does justification mean? Can you be justified by good deeds? Or is justification by faith?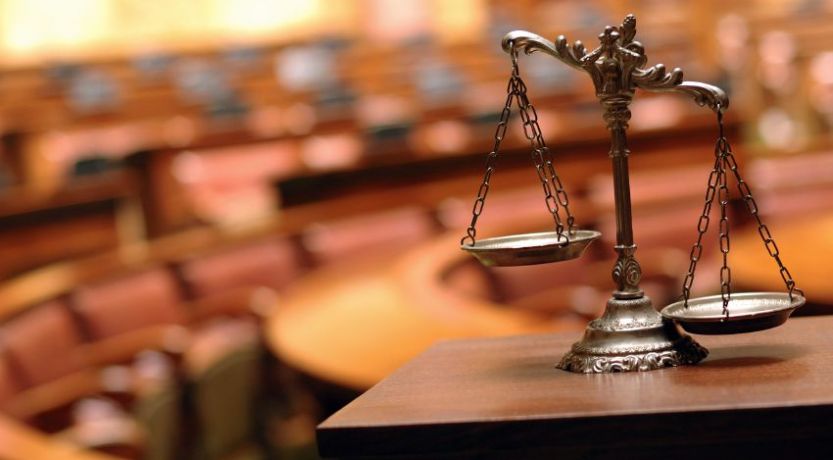 Most people consider the topic of justification to be deeply theological and just too difficult to understand. Yet the basic concept can be made plain with an examination of the Scriptures.
Just what is justification?
The New Testament was preserved in the Greek language, and "justification" is translated from one of two Greek words. The first is dikaiosis. This word "denotes the act of pronouncing righteous, justification, acquittal; its precise meaning is determined by that of the verb dikaioo, to justify … signifying the establishment of a person as just by acquittal from guilt" (Vine's Expository Dictionary of Old and New Testament Words, 1997, p. 614).
The other Greek word for justification is dikaioma. Vine's says this word "is a declaration that a person or thing is righteous." The definition further signifies "a sentence of acquittal, by which God acquits men of their guilt."
These Greek words mean that when God acquits and absolves us of all blame and guilt for our sins, we become just and innocent in His sight. Justification comes as a result of God's initiative toward us through His grace, and by our faith in the shed blood of Jesus Christ. This is noted in the following scriptures:
"For all have sinned and fall short of the glory of God, being justified freely by His grace through the redemption that is in Jesus Christ" (Romans 3:23-24).
"But God demonstrates His own love toward us, in that while we were still sinners, Christ died for us. Much more then, having now been justified by His blood, we shall be saved from wrath through Him" (Romans 5:8-9).
Our future eternal life in God's coming Kingdom depends on being justified by God. We need to have our sins forgiven by Him, and that is all made possible by Christ's shed blood.
What is required for a person to be justified?
The answer is faith. We are justified by faith. "Therefore we conclude that a man is justified by faith apart from the deeds of the law" (Romans 3:28).
Justification requires a deep belief in Christ and in the acceptance of His shed blood for the remission of sins. Even doing all kinds of good deeds of the law will not justify anyone.God responds to those who have faith. "In His forbearance God has passed over the sins that were previously committed, to demonstrate at the present time His righteousness, that He might be just and the justifier of the one who has faith in Christ" (Romans 3:25-26).
Justification requires a deep belief in Christ and in the acceptance of His shed blood for the remission of sins. Even doing all kinds of good deeds of the law will not justify anyone.
Notice Acts13:39: "By Him [Christ] everyone who believes is justified from all things from which you could not be justified by the law of Moses."
Jesus Christ died for our sins. He rose from the dead to provide justification for all who acknowledge and repent of their sins. Those who symbolically are buried in the waters of baptism and rise up again to live a new life in Christ live in a justified state.
Baptism pictures our being joined with Christ in His death and burial, and also in His resurrection to life. Because He is worthy to live, we are declared worthy to live in union with Him. So we are justified in His name. "But you were washed, but you were sanctified, but you were justified in the name of the Lord Jesus and by the Spirit of our God" (1 Corinthians 6:11).
"Therefore, as through one man's [Adam's] offense judgment came to all men, resulting in condemnation, even so through one Man's [Christ's] righteous act the free gift came to all men, resulting in justification of life" (Romans 5:18).
From then on, those who have been justified shall live by faith. Galatians 3:11 says: "But that no one is justified by the law in the sight of God is evident, for 'the just shall live by faith.'"
What must a justified person do?
The Bible says the just are to live by faith. Therefore, the new life in Christ will be a life of faith and obedience to God's laws. Lawlessness and transgressing God's commandments are behaviors that are unacceptable to God in the justified Christians. So a lawful life of obedience to God is what a just person will do to demonstrate his or her faith.
The apostle James stresses that good works will accompany faith in the just man: "But do you want to know, O foolish man, that faith without works is dead? Was not Abraham our father justified by works when He offered Isaac his son on the altar? Do you see that faith was working together with his works, and by works faith was made perfect? And the Scripture was fulfilled, which says, 'Abraham believed God, and it was accounted to him for righteousness.' And he was called the friend of God. You see then that a man is justified by works, and not by faith only" (James 2:20-24).
Jesus Christ perfectly obeyed the law in all its spiritual intent. He wants us to live a lawful, obedient, righteous life as well. God has standards for what a "just" man will do, living a life of obedience and faith. So ultimately "not the hearers of the law are just in the sight of God, but the doers of the law will be justified" (Romans 2:13).
God has specified what a just person will do: "But if a man is just and does what is lawful and right; if he has not … lifted up his eyes to the idols of the house of Israel, nor defiled his neighbor's wife … if he has not oppressed anyone, but has restored to the debtor his pledge; has robbed no one by violence, but has given his bread to the hungry and covered the naked with clothing; if he has not exacted usury nor taken any increase, but has withdrawn his hand from iniquity and executed true judgment between man and man; if he has walked in My statutes, and kept My judgments faithfully—he is just; he shall surely live!" (Ezekiel 18:5-9).
Christians are to be just by God's reckoning. If a just person falls into a sin, he or she must seek forgiveness from God and atonement for the sin by the blood of Christ. Because, "Blessed are those whose lawless deeds are forgiven, and whose sins are covered; blessed is the man to whom the Lord shall not impute sin" (Romans 4:7-8).
What is justification and its outcome?
Notice the end result of the justification process from God's perspective: "Moreover whom He predestined, these He also called; whom He called, these He also justified; and whom He justified, these He also glorified" (Romans 8:30).
A great blessing is in store for those who are justified—being glorified! This refers to receiving eternal life and reigning with Jesus Christ in the Kingdom of God (Zechariah 14:9; Revelation 5:10).
Paul also sums up the outcome of being justified: "But when the kindness and the love of God our Savior appeared, not by works of righteousness which we have done, but according to His mercy He saved us, through the washing of regeneration and renewing of the Holy Spirit, whom He poured out on us abundantly through Jesus Christ our Savior, that having been justified by His grace we should become heirs according to the hope of eternal life" (Titus 3:4-7).
What is justification? It's a legal acquittal given to us by God. We must have faith in God and in the shed blood of Jesus Christ. Each of us must acknowledge and repent of past sins, be baptized for the forgiveness of our sins and believe that those sins are forgiven. We must then commit to living our lives according to God's will as revealed in the Bible. This is the process of justification, and it is why being justified by God is so important for our salvation.
Learn more about how God wants us to respond to Him by downloading our free booklet Change Your Life!