Terrible atrocities today are blamed on religious zeal. The Bible warns of wrong zeal, but it also extols righteous, fervent zeal as necessary for pleasing God.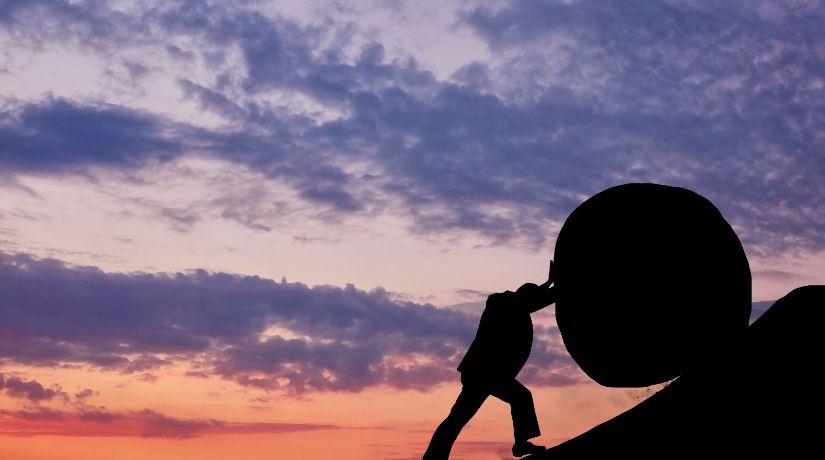 Zealots of the self-proclaimed Islamic State revel in sharing gruesome videos of their latest brutal beheadings of aid workers, Christians and others they consider enemies of their brand of Islam. If that weren't enough, they have mass murdered hundreds of people in terrorist attacks, crucified people, burned people alive and enslaved women and children—all in the name of religion.
As horrible as it is to contemplate, IS and other Muslim terrorists aren't the only violent religious zealots. History abounds with inquisitions, crusades and holy wars. Ungodly atrocities have been committed in the names of many gods.
Such misguided zeal has led some to conclude that religion itself is the problem. Many today would agree with Blaise Pascal's observation: "Men never do evil so completely and cheerfully as when they do it with religious conviction."
Of course, humanists and atheists are not immune to the dark passions of human nature, as the Reign of Terror and Stalin's pogroms witness. Still, why has zeal so often given religion a bad reputation? What leads to a wrong zeal, and is there a right kind?
Dangers and causes of wrong zeal
False religions and false doctrines are major causes of wrong zeal. Misguided ideas about God and how to please Him have plagued humanity from the beginning, leading to a zeal for doing evil that is abhorrent to the true God.
But even those who believe in the Bible can be misled. The apostle Paul was intimately acquainted with zeal gone wrong in his own life, and he deeply regretted it.
We first meet Paul (then called Saul) at the trial of righteous Stephen. The Jewish religious leaders were enraged by Stephen's testimony about their religious failures, capped by his statement, "Look! I see the heavens opened and the Son of Man standing at the right hand of God!" (Acts 7:56). To them this was blatant blasphemy! They ran at him, cast him out of the city and stoned him to death.
"And the witnesses laid down their clothes at the feet of a young man named Saul. And they stoned Stephen as he was calling on God and saying, 'Lord Jesus, receive my spirit.' Then he knelt down and cried out with a loud voice, 'Lord, do not charge them with this sin.' … Now Saul was consenting to his death" (Acts 7:58-60; 8:1).
For Saul, this was just the start, as he zealously "made havoc of the church, entering every house, and dragging off men and women, committing them to prison" (verse 3).
His was a zeal based on wrong information, motivated by a jealous desire to protect his religious heritage. He and the other zealots had no doubt they were right. They made no allowance that they might have gone astray—that God might not be pleased with their persecution of the Church.
Saul's zeal was sincere, but he came to see it was sincerely wrong.
Like Saul's, wrong zeal is often based on wrong knowledge, wrong motives (hate) and a wrong self-image (pride).
With all the problems that zeal can cause, should we just give up on it?
Dangers of lukewarmness
God is not pleased with the other ditch either. A lack of zeal can mean a lazy, lukewarm approach to Christianity. If you read through the Proverbs, you clearly see God's perspective on laziness—and it's not a pretty picture. Jesus Himself gave a parable warning us not to be a "wicked and lazy servant" (Matthew 25:26).
Even more telling is how Jesus Christ describes the complacent, self-sufficient church of Laodicea. After comparing them to lukewarm water that would lead Him to vomit them out, He warned:
"Because you say, 'I am rich, have become wealthy, and have need of nothing' … —I counsel you to buy from Me gold refined in the fire, that you may be rich; and white garments, that you may be clothed, that the shame of your nakedness may not be revealed; and anoint your eyes with eye salve, that you may see. As many as I love, I rebuke and chasten. Therefore be zealous and repent" (Revelation 3:17-19; see more in our article "Laodicea").
Laziness, complacency, self-sufficiency, lack of urgency—these are all pitfalls that can keep us out of God's Kingdom.Laziness, complacency, self-sufficiency, lack of urgency—these are all pitfalls that can keep us out of God's Kingdom.
Even those who start with zeal can fall into this trap. Christ said to another of the seven churches of Revelation, "I have this against you, that you have left your first love" (Revelation 2:4). He urged them to "repent and do the first works" (verse 5; see more in our article "Ephesus"). Without that zealous first love, we begin to drift away from God, to lose the motivation to change and become more like God. Losing zeal can lead to a spiritual hypothermia—which can lead to eternal death.
Considering these warnings, how can we gain or regain that first love—that right zeal—and maintain it?
How to turn first love into lifelong zeal
What does the Bible tell us to do to have and maintain godly zeal in our lives?
1. Seek knowledge. Strive to understand what God really wants. Develop wisdom to discern when and how to be zealous in a way that pleases God.
To grow in godly knowledge, study the Bible daily. For example, read stories of right zeal in the Bible, especially in the life of Jesus Christ.
King David foretold the zeal Jesus Christ would have in Psalm 69:9: "Because zeal for Your house has eaten me up." Centuries later, Jesus' disciples remembered this psalm when Jesus drove the moneychangers out of the temple (John 2:17). They recognized that Jesus' jealous protection of God's temple was a fulfillment of this messianic prophecy. By calling it "My Father's house" Jesus was also making "a distinct claim to messiahship" (Nelson's NKJV Study Bible).
Obviously we don't have the same role or authority as Jesus Christ had, but we can learn from His zeal and fervently strive to do what we learn from the Bible. Saul (later called the apostle Paul) learned that God didn't want him to persecute Christians, but to personally learn and obey God's commands and to zealously spread the gospel of the Kingdom of God instead.
To have godly zeal "according to knowledge" (Romans 10:2), we must immerse ourselves in the Bible—in God's knowledge. Biblical knowledge helps us recognize the right perspective and a proper self-image. This shows us that instead of pride, we need to:
2. Learn humility.
Our response to God's knowledge should be repentance and humility, not self-confidence and pride. When we recognize our faults and seek to change, our zeal can be directed at the right targets. We will, like the Corinthians, allow godly sorrow to lead to a zeal to change ourselves (2 Corinthians 7:11). We must master getting the beam out of our own eye before trying to help others remove a speck (Matthew 7:3-5).
Our study of zeal also leads us to recognize the proper motivation:
3. Be motivated by godly love.
God is love, and everything He does is motivated by love (1 John 4:7-11). Love should be our main motivation as well, the wellspring of our zeal. Without love, our actions and greatest sacrifices are worthless (1 Corinthians 13:1-3).
With love as our foundation, we can zealously seek other spiritual gifts for the right reason. As Paul wrote to the church in Corinth: "Even so you, since you are zealous for spiritual gifts, let it be for the edification of the church that you seek to excel" (1 Corinthians 14:12). Our zeal and our gifts should build up the Church. They must be controlled, not causing confusion, but peace (verse 33).
As Jesus said to the church in Ephesus, we need to regain or maintain a fervent "first love" by doing the "first works" (Revelation 2:4-5). This love comes through the gift of the Holy Spirit (Romans 5:5; Galatians 5:22).
4. Keep seeking and using God's Spirit and His zeal.
Jesus said to the Laodiceans: "As many as I love, I rebuke and chasten. Therefore be zealous and repent" (Revelation 3:19). We must overcome being lukewarm and complacent by repenting—turning from sin and to God.
Jesus also told the Laodiceans to buy from Him gold (spiritual character refined through trials; 1 Peter 1:6-7) and white garments (righteous acts; Revelation 19:8). He told them to apply eye salve so they could see (spiritual vision comes through the Holy Spirit; 1 Corinthians 2:9-10).
We must use the Holy Spirit—let it flow through us—to keep it burning brightly in our lives. We must stay close to God, keep praying for the Holy Spirit to renew our minds day by day (2 Corinthians 4:16). We must stir up the Spirit, not quench it (2 Timothy 1:6; 1 Thessalonians 5:19).
There is much more to gaining and maintaining godly zeal. Here are a few resources that can help you in further study: