Millions of people consider themselves to be Christian. Many believe they have converted to Christianity, but is that the case? What is conversion?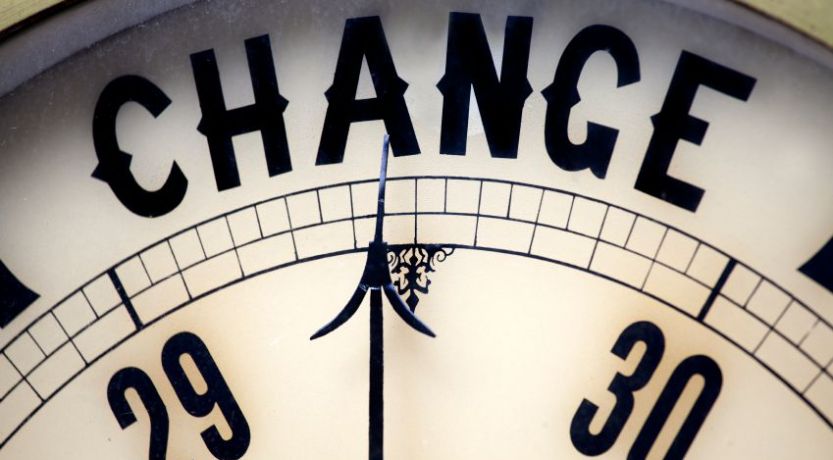 Just because some may call themselves Christian and have their names written on a church membership list, does that guarantee that they are converted Christians?
Notice an important truth in the Bible: "But you are not in the flesh, but in the Spirit, if indeed the Spirit of God dwells in you. Now if anyone does not have the Spirit of Christ, he is not His" (Romans 8:9).
So we must understand this: A person is a Christian only if God's Holy Spirit is dwelling in him or her.
Conversion begins with repentance
Notice God's desire in Isaiah 55:7: "Let the wicked forsake his way, and the unrighteous man his thoughts; let him return to the LORD, and He will have mercy on him; and to our God, for He will abundantly pardon."
In order for one to become a Christian, one must repent of sin. Notice what Christ said in Luke 13:3: "I tell you … unless you repent, you will all likewise perish."
When Jesus started to preach His gospel message of the Kingdom of God, He said in Mark 1:15, "Repent, and believe in the gospel."
So, one must repent and believe, but this action does not yet make anyone a Christian. This is just a first step toward Christian conversion. As we've seen above, one needs God's Spirit.
How does one receive God's Spirit? The apostle Peter answers this in Acts 2:38: "Then Peter said to them, 'Repent, and let every one of you be baptized in the name of Jesus Christ for the remission of sins; and you shall receive the gift of the Holy Spirit.'"
What is conversion? It is a process
After receiving God's Spirit, we must be led by God's Spirit (Romans 8:14).
We have all seen a beautiful multicolored butterfly. It did not start that way. It started as a tiny egg, almost invisible to the human eye. It had to pass through various stages of transformation until it became an amazingly beautiful butterfly.
Scriptures tell us that we, too, must go through a process of transformation. In our case, it is to become a converted Christian.
Notice what the apostle Paul said in Romans 12:2, "And do not be conformed to this world, but be transformed by the renewing of your mind, that you may prove what is that good and acceptable and perfect will of God."
God requires that we leave our former ways and change direction by turning to God. We must turn from darkness to light and from the power of Satan to God. As Peter said, "Repent therefore and be converted, that your sins may be blotted out, so that times of refreshing may come from the presence of the Lord" (Acts 3:19).
According to Barnes' Notes on the Bible, the word converted "means properly to 'turn; to return to a path from which one has gone astray; and then to turn away from sins, or to forsake them.' It is a word used in a general sense to denote 'the whole turning to God.'
"That the form of the word here … (epistrepsate) does not denote passivity may be clearly seen by referring to the following places where the same form of the word is used" (note on Acts 3:19).
After one receives God's Spirit, a converted Christian will focus on what Jesus said in Matthew 6:33, "But seek first the kingdom of God and His righteousness, and all these things shall be added to you."One such place is in 1 Thessalonians 1:9: "And how you turned to God from idols to serve the living and true God." To be converted means to turn away from sin, and that must be done regularly.
Someone who truly believes in Jesus Christ for life everlasting will also obey. A believer in Jesus will necessarily reflect his or her love and gratitude for salvation through following Jesus' commands. Belief without obedience is not really belief at all. For more on these subjects, see our articles "What Does It Mean to Believe in Jesus Christ?" and "What Is Living Faith?"
A converted life begins
After one receives God's Spirit, a converted Christian will focus on what Jesus said in Matthew 6:33, "But seek first the kingdom of God and His righteousness, and all these things shall be added to you."
Seeking the Kingdom of God and His righteousness is not easy. It is obvious that the apostle Paul was a converted Christian. He had repented, accepted Christ and received the Holy Spirit.
But living a Christian life and overcoming sin was a struggle.
Notice some of the comments Paul wrote in Romans 7:7-23. First, Paul discusses the issue of sin: "What shall we say then? Is the law sin? Certainly not! On the contrary, I would not have known sin except through the law. For I would not have known covetousness unless the law had said, 'You shall not covet'" (verse 7).
Next, he speaks of the fact that sin was a powerful force and continued to manifest its evil ways: "But sin, taking opportunity by the commandment, produced in me all manner of evil desire. … I was alive once without the law, but when the commandment came, sin revived and I died" (verses 8-9).
Once Paul knew of the command that coveting was wrong, it was an ongoing battle to remove coveting from his life. However, he knew that the law was not the problem: "For sin, taking occasion by the commandment, deceived me, and by it killed me. Therefore the law is holy, and the commandment holy and just and good. Has then what is good become death to me? Certainly not! But sin, that it might appear sin, was producing death in me through what is good, so that sin through the commandment might become exceedingly sinful" (verses 11-13).
Paul then discusses the carnality (the mind apart from God—Romans 8:7) that he knew he had to overcome. "For we know that the law is spiritual, but I am carnal, sold under sin. For what I am doing, I do not understand. For what I will to do, that I do not practice; but what I hate, that I do. If, then, I do what I will not to do, I agree with the law that it is good. But now, it is no longer I who do it, but sin that dwells in me" (Romans 7:14-17).
His ongoing battle against sin is noted further: "For I know that in me (that is, in my flesh) nothing good dwells; for to will is present with me, but how to perform what is good I do not find. For the good that I will to do, I do not do; but the evil I will not to do, that I practice. Now if I do what I will not to do, it is no longer I who do it, but sin that dwells in me" (verses 18-20).
So, how did Paul explain what was happening to him? "I find then a law, that evil is present with me, the one who wills to do good. For I delight in the law of God according to the inward man. But I see another law in my members, warring against the law of my mind, and bringing me into captivity to the law of sin which is in my members" (verses 21-23).
This was a frustrating battle in which Paul was engaged. He acknowledged it and asks: "O wretched man that I am! Who will deliver me from this body of death?" He then gave the answer: "I thank God—through Jesus Christ our Lord! So then, with the mind I myself serve the law of God, but with the flesh the law of sin" (verses 24-25).
He explains that his deliverance was through Jesus Christ, who also gives us the help we need to turn from sin and be converted.
What is conversion and what happens when it is complete?
In Philippians 2:12-13 we are encouraged, "Therefore, my beloved, as you have always obeyed, not as in my presence only, but now much more in my absence, work out your own salvation with fear and trembling; for it is God who works in you both to will and to do for His good pleasure."
God wants to help us overcome sin. Why?
God wants to give us eternal life. "The Lord is not slack concerning His promise, as some count slackness, but is longsuffering toward us, not willing that any should perish but that all should come to repentance" (2 Peter 3:9).
Notice Hebrews 12:1-2: "Therefore we also, since we are surrounded by so great a cloud of witnesses [those who are named in the previous chapter 11], let us lay aside every weight, and the sin which so easily ensnares us, and let us run with endurance the race that is set before us, looking unto Jesus, the author and finisher of our faith."
A Christian is admonished to overcome sin and endure to the end. "And he who overcomes, and keeps My works until the end, to him I will give power over the nations" (Revelation 2:26).
So, what is the end result of conversion? The apostle Paul answers that in 2 Timothy 4:7-8: "I have fought the good fight, I have finished the race, I have kept the faith. Finally, there is laid up for me the crown of righteousness, which the Lord, the righteous Judge, will give to me on that Day, and not to me only but also to all who have loved His appearing."
Looking for the church behind Life, Hope & Truth? See our "Who We Are" page.
What you need to do
Now that you understand what conversion is, you need to begin practicing what you have learned. In prayer, ask God to help you repent and be converted. Ask Him to help you understand and prove for yourself His truth as revealed in the Bible. Ask Him to give you courage to obey even though others around you may not care about or understand what God says.
If you truly want to be converted, ask your Creator for help. If you have questions, feel free to contact us. We're always pleased to show people God's truth and encourage them as they turn from sin to a life of faith toward God and obedience to His laws. This is the most important thing in your life. Don't miss out on this opportunity to further your relationship with God!