The Bible is full of inspirational verses that are awe-inspiring, reassuring, encouraging and motivational. Here are 60 of the most inspirational Bible verses.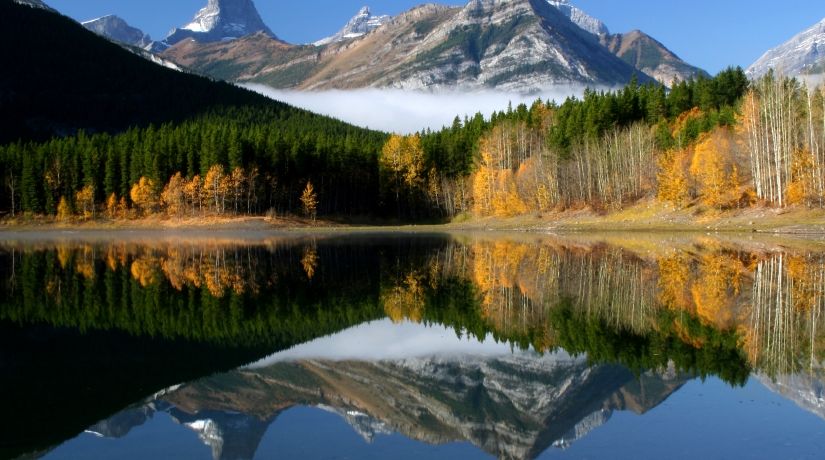 The apostle Paul wrote that "all Scripture is given by inspiration of God" (2 Timothy 3:16, emphasis added throughout). The Greek word translated "inspiration" literally means God-breathed. The Eternal Creator God actively worked through human authors to produce the Holy Bible.
God inspired it to be recorded for our benefit, "for doctrine, for reproof, for correction, for instruction in righteousness, that the man of God may be complete, thoroughly equipped for every good work" (2 Timothy 3:16-17).
Since God inspired the entire Bible, it can be challenging to choose just 50 inspirational Bible verses. Passages can be inspirational in many different ways. They can be awe-inspiring. They can be reassuring. They can be encouraging or motivational.
Here are 60 inspirational Bible verses that are meaningful and memorable. Feel free to share your favorites with the subject line "More Inspirational Bible Verses," and we may add your favorites in the future.
Short inspirational Bible verses
Here are some short, well-known inspirational Bible verses:
"But as for me and my house, we will serve the LORD" (Joshua 24:15).
"Do not fear, for those who are with us are more than those who are with them" (2 Kings 6:16).
"The LORD is my shepherd; I shall not want" (Psalm 23:1).
"Oh, taste and see that the LORD is good; blessed is the man who trusts in Him!" (Psalm 34:8)."I can do all things through Christ who strengthens me" (Philippians 4:13).
"He gives power to the weak, and to those who have no might He increases strength" (Isaiah 40:29).
"And we know that all things work together for good to those who love God, to those who are the called according to His purpose" (Romans 8:28).
"Being confident of this very thing, that He who has begun a good work in you will complete it until the day of Jesus Christ" (Philippians 1:6).
"I can do all things through Christ who strengthens me" (Philippians 4:13).
"For He Himself has said, 'I will never leave you nor forsake you'" (Hebrews 13:5).
"So we may boldly say: 'The LORD is my helper; I will not fear. What can man do to me?'" (Hebrews 13:6).
"Casting all your care upon Him, for He cares for you" (1 Peter 5:7).
Awe-inspiring inspirational Bible verses
Many biblical passages remind us of God's awesome power and glory.
"In the beginning God created the heavens and the earth" (Genesis 1:1).
"By awesome deeds in righteousness You will answer us, O God of our salvation, You who are the confidence of all the ends of the earth, and of the far-off seas; who established the mountains by His strength, being clothed with power; You who still the noise of the seas, the noise of their waves, and the tumult of the peoples" (Psalm 65:5-7).
"Come and see the works of God; He is awesome in His doing toward the sons of men. He turned the sea into dry land; they went through the river on foot. There we will rejoice in Him" (Psalm 66:5-6).
"But as they sailed He fell asleep. And a windstorm came down on the lake, and they were filling with water, and were in jeopardy. And they came to Him and awoke Him, saying, 'Master, Master, we are perishing!' Then He arose and rebuked the wind and the raging of the water. And they ceased, and there was a calm. But He said to them, 'Where is your faith?' And they were afraid, and marveled, saying to one another, 'Who can this be? For He commands even the winds and water, and they obey Him!'" (Luke 8:23-25).

"When the Day of Pentecost had fully come, they were all with one accord in one place. And suddenly there came a sound from heaven, as of a rushing mighty wind, and it filled the whole house where they were sitting. Then there appeared to them divided tongues, as of fire, and one sat upon each of them. And they were all filled with the Holy Spirit and began to speak with other tongues, as the Spirit gave them utterance" (Acts 2:1-4).
"Immediately I was in the Spirit; and behold, a throne set in heaven, and One sat on the throne. And He who sat there was like a jasper and a sardius stone in appearance; and there was a rainbow around the throne, in appearance like an emerald" (Revelation 4:2-3).
"You are worthy, O Lord, to receive glory and honor and power; for You created all things, and by Your will they exist and were created" (Revelation 4:11).
Reassuring inspirational Bible verses
God also gives powerful reassurance to those who turn to Him for strength and comfort.
"Have you not known? Have you not heard? The everlasting God, the LORD, the Creator of the ends of the earth, neither faints nor is weary. His understanding is unsearchable. He gives power to the weak, and to those who have no might He increases strength. Even the youths shall faint and be weary, and the young men shall utterly fall, but those who wait on the LORD shall renew their strength; they shall mount up with wings like eagles, they shall run and not be weary, they shall walk and not faint" (Isaiah 40:28-31).
"Through the LORD's mercies we are not consumed, because His compassions fail not. They are new every morning; great is Your faithfulness" (Lamentations 3:22-23).


"Do not fear, little flock, for it is your Father's good pleasure to give you the kingdom" (Luke 12:32).
"Now may the God of hope fill you with all joy and peace in believing, that you may abound in hope by the power of the Holy Spirit" (Romans 15:13).
Encouraging inspirational Bible verses
See our section on "Encouraging Bible Verses" for nearly 200 encouraging passages throughout the Bible, categorized in sections about comfort, help, love, God's protection, peace, God's strength and hope. These are some of the most visited pages on the site; feel free to share them with others who could use the encouragement.
Motivational inspirational Bible verses
The Bible is designed to help those God is calling have a better life—now and forever. It does this by showing us the purpose of our lives and motivating us to change our lives for the better. Change is not easy, but changing to please God is worth it! It will pay off with contentment, joy and peace of mind now, and with a mind-boggling eternal inheritance as children of God!
Here are some verses that can inspire and motivate us to change:
"I call heaven and earth as witnesses today against you, that I have set before you life and death, blessing and cursing; therefore choose life, that both you and your descendants may live; that you may love the LORD your God, that you may obey His voice, and that you may cling to Him, for He is your life and the length of your days" (Deuteronomy 30:19-20).
"Only be strong and very courageous, that you may observe to do according to all the law which Moses My servant commanded you; do not turn from it to the right hand or to the left, that you may prosper wherever you go" (Joshua 1:7).

"Whatever your hand finds to do, do it with your might; for there is no work or device or knowledge or wisdom in the grave where you are going" (Ecclesiastes 9:10).
"He has shown you, O man, what is good; and what does the LORD require of you but to do justly, to love mercy, and to walk humbly with your God?" (Micah 6:8).
"Therefore you also be ready, for the Son of Man is coming at an hour you do not expect. Who then is a faithful and wise servant, whom his master made ruler over his household, to give them food in due season? Blessed is that servant whom his master, when he comes, will find so doing" (Matthew 24:44-46).
"Then Peter said to them, 'Repent, and let every one of you be baptized in the name of Jesus Christ for the remission of sins; and you shall receive the gift of the Holy Spirit'" (Acts 2:38). (For more on these subjects, see our sections on "Repentance" and "Baptism.")
"Do you not know that those who run in a race all run, but one receives the prize? Run in such a way that you may obtain it. And everyone who competes for the prize is temperate in all things. Now they do it to obtain a perishable crown, but we for an imperishable crown" (1 Corinthians 9:24-25).
"Therefore, my beloved brethren, be steadfast, immovable, always abounding in the work of the Lord, knowing that your labor is not in vain in the Lord" (1 Corinthians 15:58).
"Watch, stand fast in the faith, be brave, be strong. Let all that you do be done with love" (1 Corinthians 16:13-14).
"These all died in faith, not having received the promises, but having seen them afar off were assured of them, embraced them and confessed that they were strangers and pilgrims on the earth. … But now they desire a better, that is, a heavenly country. Therefore God is not ashamed to be called their God, for He has prepared a city for them" (Hebrews 11:13, 16).
"Therefore we also, since we are surrounded by so great a cloud of witnesses, let us lay aside every weight, and the sin which so easily ensnares us, and let us run with endurance the race that is set before us, looking unto Jesus, the author and finisher of our faith, who for the joy that was set before Him endured the cross, despising the shame, and has sat down at the right hand of the throne of God" (Hebrews 12:1-2).
"But you are a chosen generation, a royal priesthood, a holy nation, His own special people, that you may proclaim the praises of Him who called you out of darkness into His marvelous light; who once were not a people but are now the people of God, who had not obtained mercy but now have obtained mercy. Beloved, I beg you as sojourners and pilgrims, abstain from fleshly lusts which war against the soul" (1 Peter 2:9-11).
"But grow in the grace and knowledge of our Lord and Savior Jesus Christ. To Him be the glory both now and forever. Amen" (2 Peter 3:18).
"Behold what manner of love the Father has bestowed on us, that we should be called children of God! Therefore the world does not know us, because it did not know Him. … And everyone who has this hope in Him purifies himself, just as He is pure" (1 John 3:1, 3).
"And whatever we ask we receive from Him, because we keep His commandments and do those things that are pleasing in His sight" (1 John 3:22).
For more about making the changes that please God, see our section on "Christian Conversion."
For daily inspiration and teaching from the Bible, see the "Daily Bible Verse Blog." You can also subscribe to this blog to receive these short Bible studies daily by email.
Obviously these 50 verses only scratch the surface of the inspiration we can find in the Bible. What are your favorite inspirational Bible verses? Share them with us on our Contact page.