The letter James wrote continues to make waves today. Is James' message about living faith different from the rest of the epistles, or do they all really agree?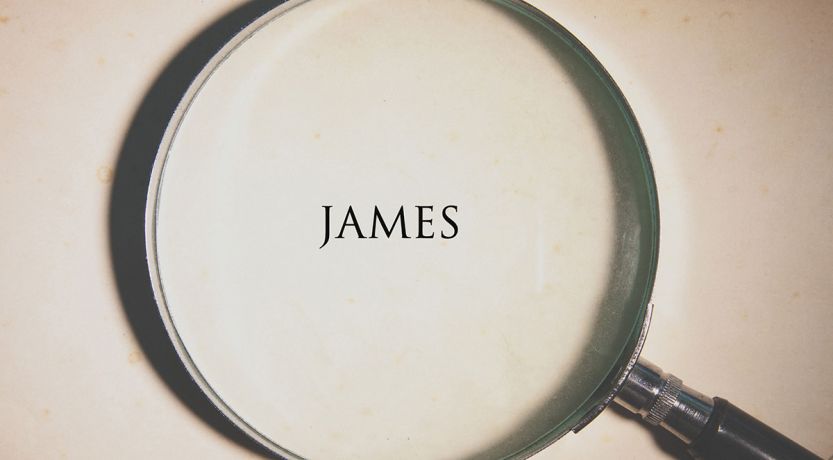 The epistle of James (along with 1 Peter, 2 Peter, 1 John, 2 John, 3 John and Jude) is included in a section of the Bible known as the General Epistles.
Criticism of the epistle of James
Few books in the Bible have received as much attention and criticism as James because of its strong support for keeping the law of God as evidence of living faith.
In fact, Martin Luther in his original preface to the New Testament, went so far as to question its place in the canon of the New Testament. He wrote, "I therefore refuse him [James] a place among the writers of the true canon of my Bible; but I would not prevent anyone else placing him or raising him where he likes."
He also called it "an epistle of straw" in comparison to Romans, Galatians and Ephesians.
Why is there this bias against James when "in the early church no one really questioned the value of James" (William Barclay, The Letters of James and Peter, pp. 5, 8)?
It is because many mainstream churches reject the idea that God still requires keeping the law today. They would say that any such requirement means that we are trying to earn our salvation, since they believe that the law was nailed to the cross and is no longer in force.
But James makes it very clear in his epistle that keeping the law of God is something that all true believers, all Christians, are required to do (James 2:10-12). James shows that if we don't obey God and do His works, our faith is dead (verses 14-26).
Background of the book of James
There has been some debate over who wrote this epistle, since there are several people named James in the New Testament.
But there is general consensus that the author of this epistle was James, the half-brother of Jesus and the leader of the church at Jerusalem. We read more about this James in Matthew 13:55; Acts 15:13-21; and Galatians 2:9.
Main purposes of James
The main purposes for James' letter include:
To encourage Christians who were facing persecution to persevere.
To motivate them to hold on to the law of God.
To explain that faith without obedience to God is useless.
To instruct them in Christian living, even under duress and persecution.
A closer look at the main area of criticism in James
Why is there, even to this day, so much skepticism about the message of James? Why do many denominations relegate James to a "read if you must" category? They believe that James had the mistaken idea that Christians are required to keep God's law if they want to receive salvation. This idea is anathema to many Protestants. They would say that we are saved by grace and grace alone, or that it is Jesus plus nothing, or that Jesus did it all for you.
So Martin Luther in the past and many theologians today feel that the only law we have today is the law of love, that the 10 Commandments were a yoke of bondage and that Jesus came to do away with the need to keep the law of God.
Yet look at what we are told by other Bible writers:
The apostle John wrote: "For this is the love of God, that we keep His commandments. And His commandments are not burdensome" (1 John 5:3).
John also wrote: "He who says, 'I know Him [Jesus Christ],' and does not keep His commandments, is a liar, and the truth is not in him" (1 John 2:4).
The apostle Paul wrote: "Therefore the law is holy, and the commandment holy and just and good" (Romans 7:12).
Jesus Christ said: "Do not think that I came to destroy the Law or the Prophets. I did not come to destroy but to fulfill" (Matthew 5:17).
There is no greater issue for professing Christians to answer than whether we are required to keep God's law today. So, let's examine the critical section in James that deals with this issue.
A closer look at James chapter 2
In chapter 2 verse 10 James wrote, "For whoever shall keep the whole law, and yet stumble in one point, he is guilty of all."
What does this mean and what law is James talking about? He makes it abundantly clear in the next verse.
"For He who said, 'Do not commit adultery,' also said, 'Do not murder.' Now if you do not commit adultery, but you do murder, you have become a transgressor of the law" (verse 11).
What could be clearer than this? Which law said that we should not commit murder or adultery?
James is telling us that we must obey all 10 of the commandments. If we break only one of them, we are a law breaker, which the Bible defines as a sinner (1 John 3:4); and Paul wrote in Romans 6:23, "For the wages of sin is death."
It is an empty faith that just believes. James tells us in verse 19 that even the demons believe in God—and tremble! What the demons will not do is willingly obey God. So James is telling us if we believe in Jesus Christ, we must keep the law.James goes on to elaborate further on the need to keep God's law by using some very strong words in the remainder of chapter 2.
"Thus also faith by itself, if it does not have works, is dead. But someone will say, 'You have faith, and I have works.' Show me your faith without your works, and I will show you my faith by my works" (verses 17-18).
It is an empty, dead faith that just believes. James tells us in verse 19 that even the demons believe in God—and tremble! What the demons will not do is willingly obey God.
So James is telling us if we believe in Jesus Christ—if we have living faith—we must keep the law.
Irony of this apparent conflict
There is a certain irony to this whole conflict about whether Christians are required to keep God's law. After all, what does the law say? It tells us to honor our parents, to not take God's name in vain or worship anyone but the true God. We are not to steal, murder, commit adultery, lie or covet what others have.
Can any true believer disagree with the need to follow any of these instructions?
However, there is one commandment that bears most of the scrutiny and disfavor among churchgoers who feel that the law of God is not required. That is the commandment concerning the holiness of the seventh-day Sabbath.
I have talked to literally thousands of professing Christians over the years and found that most of the energy and attention against the 10 Commandments is directed at that command.
Are Christians required to keep the seventh-day Sabbath holy today or be guilty of breaking God's law? That is a question that is critically important to resolve. You can read more about it in the articles in our section about the Sabbath.
More lessons from the book of James
There is a great deal of Christian instruction in the book of James that is not controversial. In fact, Martin Luther agreed with that assessment. Listen to these positive words from Luther that are cited by author William Barclay in The Letters of James and Peter, "The epistle contains many excellent passages."
Some of the Christian living principles in the book include:
Christians should not discriminate (James 2:1-9).
We need to control our tongues (3:1-12).
We need to understand the origin of war and the value of humility (4:1-10).
We need patience and perseverance (5:7-12).
We need to grow in faith and go to God to be healed of our sicknesses (5:13-18).
The epistle ends with a heartfelt admonition: "Brethren, if anyone among you wanders away from the truth, and someone turns him back, let him know that that he who turns a sinner from the error of his way will save a soul from death and cover a multitude of sins" (5:19-20)
James ends with this plea to never wander away from the truth. One of the great truths of his epistle is the need to keep God's law. God's true Church through the ages has been dedicated to turning people back to God's law.
James' message is timeless, and it can be our guide to finding God's will for us on this earth.
Other resources about James
For more about the background of James and its message, see:
For a quick link to all the other books of the Bible, see "Books of the Bible" on the Learning Center.