Love may be the most misunderstood and misused word today. What does God say about the meaning of true love? Here are questions and answers about love.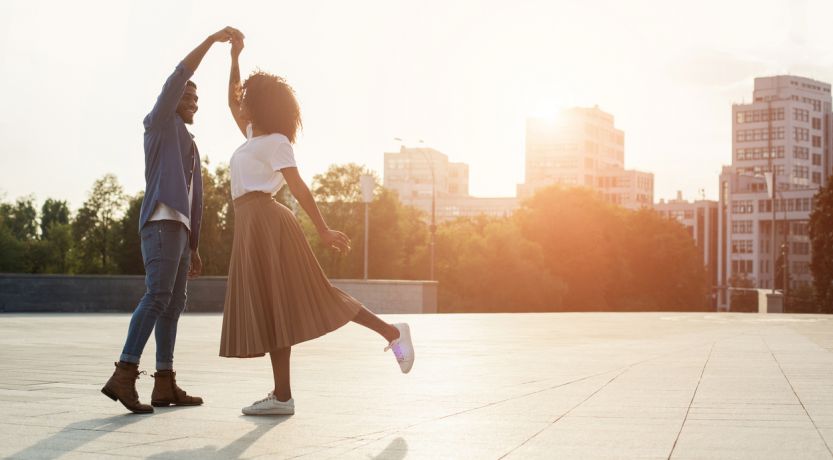 Love is truly a most important subject, but what God says about love and how human beings use the word can be quite different. Here are brief answers to questions we have received about love, along with references for further study.
What is the true definition of love?
Contrary to what many believe, the Bible reveals that love is much more than just an emotion or a feeling. We read that God is love (1 John 4:8), meaning this is the defining characteristic of His nature. His selfless love was demonstrated to us most dramatically when He gave up His Son in death for our salvation. "For God so loved the world that He gave His only begotten Son, that whoever believes in Him should not perish but have everlasting life" (John 3:16).
God's example throughout the Bible provides the perfect definition of this outgoing care and concern for others—this way of giving. He further shows us how to love Him and others through the two great commandments and the 10 Commandments (Matthew 22:37-40; Exodus 20; see "The Great Commandment" and "What Are the 10 Commandments?").
Godly love is also defined by 1 Corinthians 13:4-8:
The godly love described in 1 Corinthians 13:8 never fails, but the type of superficial love we see portrayed in the media often does."Love suffers long and is kind; love does not envy; love does not parade itself, is not puffed up; does not behave rudely, does not seek its own, is not provoked, thinks no evil; does not rejoice in iniquity, but rejoices in the truth; bears all things, believes all things, hopes all things, endures all things. Love never fails."
From these verses we can see that real, genuine love is outwardly focused on others, rather than inwardly and selfishly focused only on one's personal interests. You can find information about the biblical definition of love in our articles "The Love Chapter," "Love of God" and "Fruit of the Spirit: Love."
When someone of the opposite sex says he or she loves you, how can you know the love is true?
People too often use the word love to just mean sexual attraction or lust. Examples like Amnon in the Bible are all too common. He said he loved Tamar, but when she resisted his advances, he forced her and then "hated her exceedingly" (2 Samuel 13:15).
This selfish use of the word love is completely contrary to the biblical definition of godly love. To grow in and recognize true love takes time and a willingness to see beyond the excitement of infatuation. Seeking wise counsel from a relative or minister can help you gain a more accurate perspective.
We have several articles about marriage and preparing for marriage in the "Marriage" and "Dating" sections of our website. These can help readers recognize whether or not the feelings between a man and woman are the kind of love that can lead to a good marriage. You may want to look at:
The Bible says love never fails, so why do we see love failing today?
The godly love described in 1 Corinthians 13:8 never fails, but the type of superficial love we see portrayed in the media often does. Since people use the word to describe fluctuating emotions or feelings of attraction, these are sure to increase and decrease.
Author C.S. Lewis wrote this clear-eyed view of the romantic belief in love as a feeling: "Being in love is a good thing . . . It is a noble feeling, but it is still a feeling. Now no feeling can be relied on to last in its full intensity, or even to last at all. Knowledge can last, principles can last, habits can last but feelings come and go. And in fact, whatever people say, the state called 'being in love' usually does not last."
But godly love isn't solely based on emotion or attraction. It is a choice and a commitment. We choose to love even when we don't feel like it. We must choose this loyal, committed love instead of relying on feelings. We must choose to give when the world around us emphasizes what we can get from our partner.
What is the difference between love and lust?
Our blog post "Fighting the Works of the Flesh: Sex Outside of Marriage" explains:
True love must be more than skin deep. And it must be more than lust and selfish desire."Lust is the opposite of love. Lust says, 'I want,' while love asks, 'What can I do for you?' Sexual intimacy within a marriage relationship is beautiful when it involves two people trying to please each other more than themselves. This is love in action and should be expressed often, for the rest of two human lives."
Can we build love from our feelings? Do feelings really mean love?
Though feelings are not the core or the strength of love, they are generally the initial spark that brings a man and a woman together, and those who grow in giving, selfless love will also seek to cultivate and strengthen the feelings.
Married couples should seek to keep the romance and intimacy alive, while cultivating all the other aspects of godly love.
If someone compliments your looks, can that be a sign of real love?
Certainly the person you will end up marrying will be attracted to you. However, you would not want to marry someone who bases everything on looks and attraction! Looks do change. As the Bible says, "Charm is deceitful and beauty is passing, but a woman who fears the LORD, she shall be praised" (Proverbs 31:30).
True love must be more than skin deep. And it must be more than lust and selfish desire.
When will I find true love?
Many men and women would like to know who their spouse and true love will be. In other words, who will love us, really love us? Knowing this answer would make it easier to search for that person. But that's not how life works.
God normally doesn't predestine who we will marry. Instead, He wants people to prepare themselves for marriage. And we have to make good, informed choices about our relationships and marriage. Thankfully, the Bible has a lot to say about marriage. The following biblical articles can help:
Studying these traits also helps us to know what we have to work on to be the kind of person a godly man or woman will be looking for.
What can be done to build long-lasting love and avoid fake love?
We hope that the answers and articles linked to above will help. Here is another article that could help: "How Great Marriages Work." And download our free booklet God's Design for Marriage.