God gave us the ability to communicate to build our families and friendships. But our tongues can destroy relationships as well. What does God say about our words?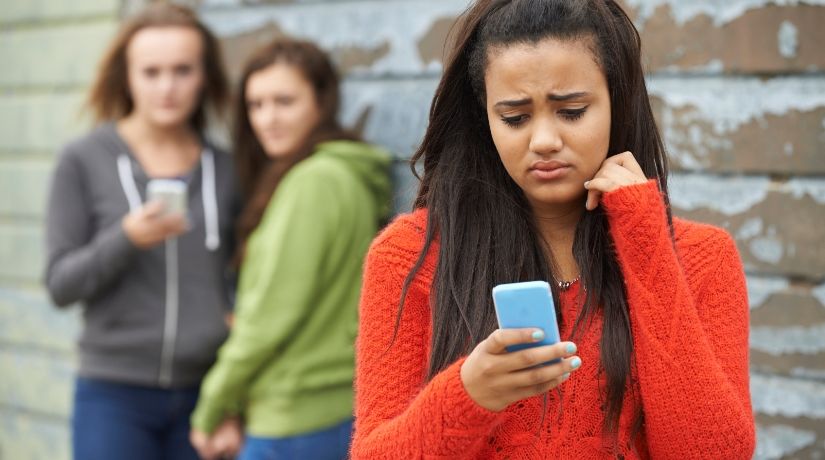 Words can be powerful—and deadly.
Samson killed a lion with his bare hands. He defeated an army of a thousand Philistines with the jawbone of a donkey. His strength was legendary. But Delilah wore him down and defeated him with mere words.
"And it came to pass, when she pestered him daily with her words and pressed him, so that his soul was vexed to death," Samson told her the secret of his God-given strength. Then she sold him to his enemies (Judges 16:16).
Hurting and helping
Samson wasn't the only Bible character trapped or destroyed by words. Jezebel used lies to get rid of innocent Naboth, whose only crime was not wanting to sell his family's land to wicked King Ahab (1 Kings 21:1-16). Nebuchadnezzar's pompous words led to his banishment to live like an animal for seven years (Daniel 4:28-32). And Nabal's rude words almost got his whole family killed (1 Samuel 25:2-22).
This illustrates the power of words to hurt. As the apostle James wrote, "No man can tame the tongue. It is an unruly evil, full of deadly poison" (James 3:8).
But the Bible also gives examples of people who used words to help and heal. After Nabal's rude retort attracted David's wrath, Abigail stepped in. Her soft answer saved her family (1 Samuel 25:23-35; Proverbs 15:1; see more about this in our article "Abigail: A Model of Discretion").
The apostle we know as Barnabas got that nickname because of his encouraging words (Acts 4:36). Other good biblical examples were noted for their gracious words, wise words and words of peace (Luke 4:22; Ecclesiastes 10:12; Esther 9:30).
How can we avoid hurtful communication and instead practice the helpful kind?
Avoid too many words.
The Bible warns about the dangers of hasty and thoughtless words. Consider Jesus' instruction:
"But I say to you that for every idle word men may speak, they will give account of it in the day of judgment. For by your words you will be justified, and by your words you will be condemned" (Matthew 12:36-37).
It takes time to think of helpful and healing words; stream-of-consciousness talking is likely to produce nuggets of nonsense and nastiness.
And, as Solomon said, "He who answers a matter before he hears it, it is folly and shame to him" (Proverbs 18:13).
Instead of rushing to fill any pauses in a conversation with off-the-top-of-our-head prattling, we can focus on listening and understanding others' thoughts.
Dean Rusk, a former U.S. Secretary of State, extolled the power of listening this way: "One of the best ways to persuade others is with your ears by listening to them."
In Listening: The Forgotten Skill, Madelyn Burley-Allen points to studies that show we only listen with 25 percent efficiency. She then provides many helpful tips to improve listening skills, such as:
Find areas of common interest.
Show interest.
Work at listening.
Resist distractions.
Hold your rebuttal.
Ask questions to clarify for understanding.
Summarize (1995, pp. 120-122).
In his short biblical letter, James shared this wisdom: "So then, my beloved brethren, let every man be swift to hear, slow to speak, slow to wrath" (James 1:19).
James shared this wisdom: "So then, my beloved brethren, let every man be swift to hear, slow to speak, slow to wrath" (James 1:19). Maybe that's why we have two ears and only one mouth!Maybe that's why we have two ears and only one mouth!
James' advice also applies to the second point:
Avoid hurtful words.
Too often conversation can come across as a competition or even combat, with verbal assaults, vicious zingers and virtual scorekeeping. Sometimes this is all just for fun, but too often the barbs really hurt—and damage the relationship.
Intentional barrages of hurtful words can destroy more than our friendships. Jesus warned, "But I say to you that whoever is angry with his brother without a cause shall be in danger of the judgment. And whoever says to his brother, 'Raca!' [empty head] shall be in danger of the council. But whoever says, 'You fool!' shall be in danger of hell fire" (Matthew 5:22).
What about deserved derision? Is it okay to put down those who have earned it?
No. The Bible even warns us to not be like the false teachers who "reject authority, and speak evil of dignitaries. Yet Michael the archangel, in contending with the devil, when he disputed about the body of Moses, dared not bring against him a reviling accusation, but said, 'The Lord rebuke you!'" (Jude 1:8-9).
If you can't speak evil of the evil one, who can you disparage? No one!
By being slow to speak and slow to anger, we can capture many more of the vicious words before they escape our lips.
What should we replace them with?
Apply the law of kindness.
Proverbs 31 gives one of the most positive portraits of a human being in the Bible. This virtuous or valiant woman not only works hard and is trustworthy, but her communication skills are exemplary as well.
"She opens her mouth with wisdom, and on her tongue is the law of kindness" (Proverbs 31:26).
Kindness is an attribute of God and a fruit of His Holy Spirit (Joel 2:13; Galatians 5:22). In learning to become like Him, we add to our "brotherly kindness love" (2 Peter 1:7).
The law of kindness can be compared with the familiar Golden Rule (Matthew 7:12). We should say to others what we would have them say to us. We should listen to others as we would have them listen to us.
Even more, we should strive to communicate in the kind, wise and loving way Jesus did. Godly communicators are merciful peacemakers, not hypocritical accusers (Matthew 5:7, 9; 7:1-5). They esteem others highly and look out for the interests of others, not just their own interests (Philippians 2:3-4). And they focus on the positive:
"Whatever things are true, whatever things are noble, whatever things are just, whatever things are pure, whatever things are lovely, whatever things are of good report, … if there is anything praiseworthy—meditate on these things" (Philippians 4:8).
If we focus on these positive things, they will fill our conversations as well, "for out of the abundance of the heart the mouth speaks" (Matthew 12:34).
Let's have the law of kindness control our words, avoiding idle and hurtful words and using words that heal instead.
For more helpful biblical instruction for improving our communication, see "Sticks and Stones: 6 Ways to Improve Your Words," "Taming the Tongue: What the Bible Says About Gossip," "Are You Rude?" and "Speak the Truth in Love."