The Bible says we can be "heirs of God and joint heirs with Christ." What does this incredible promise actually mean? What can we inherit and how?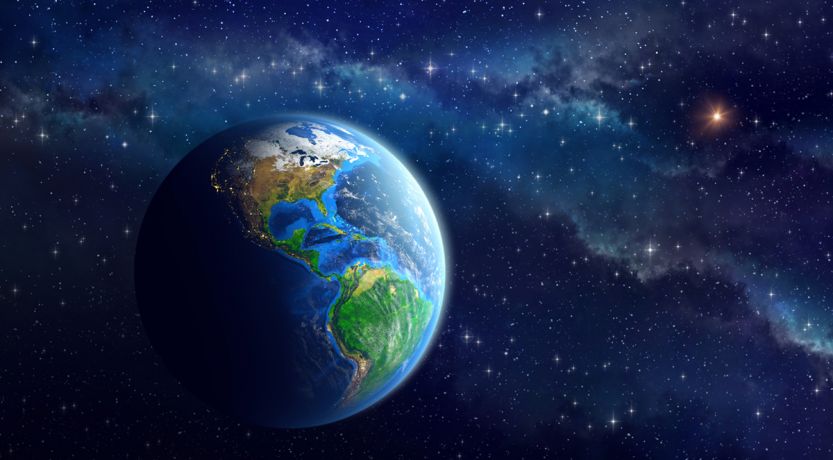 God wove the theme of inheritance throughout the Bible. Abraham left his home to go to the Promised Land—the land that his descendants would finally inherit hundreds of years later. But the promises to faithful Abraham and his physical and spiritual descendants included much more than that.
His physical descendants were promised to become great nations and to enjoy amazing blessings—now and in the future. But though these blessings would surely come in their fullness, those who received them weren't immune to losing them when they disobeyed. You can read more about these blessings in our article "God's Promises to Abraham."
Spiritual inheritance
The spiritual blessings were even more mind-boggling! God told Abraham, "I will bless those who bless you, and I will curse him who curses you; and in you all the families of the earth shall be blessed" (Genesis 12:3).
This blessing and inheritance would go far beyond Abraham's physical family. It would spread to all people.
Paul explained to the Galatians how gentiles can also become spiritual descendants of Abraham.
"And the Scripture, foreseeing that God would justify the Gentiles by faith, preached beforehand, saying, 'In you all the nations shall be blessed.' So then those who are of faith are blessed with believing Abraham" (Galatians 3:8-9).
After explaining that this was possible because of Abraham's descendant Jesus Christ, Paul added, "And if you are Christ's, then you are Abraham's seed, and heirs according to the promise" (verse 29).
What is Jesus Christ heir of?
Jesus Christ came to the earth as a human baby, born into the family of Joseph and Mary. As a human, He may have inherited a plot of land and a carpentry business from Joseph, though this would have also been shared with His brothers (Matthew 13:55). But Jesus was not just a human.
Jesus existed eternally before His human birth. As the Word, He was the One through whom God the Father created all things (John 1:1-3; Colossians 1:16). Along with the Father, the Son of God owned everything—the entire physical and spiritual universe.
The angels, as powerful as they are, are not inheritors of what Christ has inherited (Hebrews 1:4). But in God's great mercy and amazing plan, weak and seemingly insignificant human beings are being offered something beyond comprehension.
Bringing many sons to glory
God tells us He created us in His own image (Genesis 1:26-27). This helps explain the answer to David's logical question: "What is man that You are mindful of him, and the son of man that You visit him?" (Psalm 8:4).
Yet though man was created in God's image and it is God's desire that we become like Him, from the time of Adam and Eve, humanity has instead chosen sin and earned the penalty of death.
Hebrews quotes from Psalm 8 and expands on the promised inheritance, showing Jesus Christ's part in making it possible.
"'You have made him [man] a little lower than the angels; You have crowned him with glory and honor, and set him over the works of Your hands. You have put all things in subjection under his feet.'
"For in that He put all in subjection under him, He left nothing that is not put under him. But now we do not yet see all things put under him. But we see Jesus, who was made a little lower than the angels, for the suffering of death crowned with glory and honor, that He, by the grace of God, might taste death for everyone" (Hebrews 2:7-9).
Jesus Christ was willing to pay our death penalty for us! He was willing to die so that we can live forever with Him and inherit with Him.
"For it was fitting for Him, for whom are all things and by whom are all things, in bringing many sons to glory, to make the captain of their salvation perfect through sufferings" (verse 10).
God's plan is to bring many sons to glory!
Heirs of God
God wants to give us—His sons and daughters (2 Corinthians 6:18)—an inheritance with Christ! Christ, unlike the many human examples of heirs that selfishly fight for control of an inheritance, deeply desires to share His inheritance.
Romans 8:16-17 says, "The Spirit [itself] bears witness with our spirit that we are children of God, and if children, then heirs—heirs of God and joint heirs with Christ, if indeed we suffer with Him, that we may also be glorified together."
William Barclay commented on this awesome inheritance:
"Once we were [under] the absolute control of our own sinful human nature; but God, in his mercy, has brought us into his absolute possession. The old life has no more rights over us; God has an absolute right. The past is cancelled and its debts are wiped out; we begin a new life with God and become heirs of all his riches. If that is so, we become joint-heirs with Jesus Christ, God's own Son. That which Christ inherits, we also inherit. If Christ had to suffer, we also inherit that suffering; but if Christ was raised to life and glory, we also inherit that life and glory.
"It was Paul's picture that when a man became a Christian he entered into the very family of God" (Daily Study Bible, comments on Romans 8:12-17).
Since God wants children like Himself, we will use what we inherit in the same way He does—in a loving, giving way.In light of this divine inheritance, Paul said he reckoned that "the sufferings of this present time are not worthy to be compared with the glory which shall be revealed in us" (verse 18).
Matthew Henry comments on verse 18:
"I reckon—logizomai. It is not a rash and sudden determination, but the product of a very serious and deliberate consideration. He had reasoned the case within himself, weighed the arguments on both sides, and thus at last resolves the point. O how vastly different is the sentence of the word from the sentiment of the world concerning the sufferings of this present time! I reckon, as an arithmetician that is balancing an account. He first sums up what is disbursed for Christ in the sufferings of this present time, and finds they come to very little; he then sums up what is secured to us by Christ in the glory that shall be revealed, and this he finds to be an infinite sum, transcending all conception, the disbursement abundantly made up and the losses infinitely countervailed."
Joint heirs?
The Greek word translated joint heirs is sygkleronomos.
Other English Bible versions translate this in slightly different ways:
"Fellow heirs" (English Standard Version).
"Co-heirs" (New International Version).
"Heirs together" (Literal Standard Version).
This Greek word also appears in Hebrews 11:9, which shows Abraham dwelling in tents with Isaac and Jacob, "the heirs with him of the same promise."
Sygkleronomos is also used in two other New Testament passages where it gives an expansive view of who will inherit the spiritual inheritance.
To understand the contrast, note that in the Old Testament "land belonged to the family, rather than to the individual . . . The eldest son received a double portion and the others equal shares. If a man died leaving no sons the inheritance went to his daughters; if no daughters, to his brothers; if no brothers, to his father's brothers; if no father's brothers, to the next of kin (Nu. 27:8-11)" (New Bible Dictionary, "inheritance," 1982).
There was no provision for wives to inherit (they were to be cared for by their sons or other relatives) or for someone outside the tribes of Israel to inherit.
But with the spiritual inheritance:
Ephesians 3:6 shows "the Gentiles should be fellow heirs" of the promise in Christ.
1 Peter 3:7 tells husbands to remember they are "heirs together of the grace of life" with their wives.
In God's plan, all will have the opportunity to receive the incredible spiritual inheritance.
When do we inherit?
As mortal, sinful human beings, we are not ready to inherit.
To get from what we are to what we will become, we must repent and receive forgiveness—salvation from death. Christians are given the Holy Spirit upon baptism and the laying on of hands (Acts 2:38; 8:17), and that Holy Spirit unites with our spirit to give us new life as a child of God. During this human life, we are to be "transformed" from the inside by the renewing of our minds (Romans 12:2).
Ultimately, we need to be transformed into eternal spirit before we can receive the spiritual inheritance. "Now this I say, brethren, that flesh and blood cannot inherit the kingdom of God; nor does corruption inherit incorruption" (1 Corinthians 15:50).
At Christ's return, Christians will receive eternal life and inherit the Kingdom of God (Matthew 19:29; John 3:3-5; Revelation 20:6).
What do we inherit?
What is the Kingdom of God? It was the message of good news Jesus preached (Mark 1:14-15). It is everything that God rules over, which will include the earth (at Jesus Christ's return when Satan is banished) and the physical universe, and later the new heaven and new earth. (Study more in our article "What Is the Kingdom of God?")
Ultimately it will be "an inheritance incorruptible and undefiled and that does not fade away" (1 Peter 1:4).
God described the inheritance again near the end of the Bible:
"He who overcomes shall inherit all things, and I will be his God and he shall be My son" (Revelation 21:7).
All things!
It's a difficult concept to wrap our minds around. As Paul wrote, what God has in store is almost beyond our imagination: "Eye has not seen, nor ear heard, nor have entered into the heart of man the things which God has prepared for those who love Him" (1 Corinthians 2:9).
What does God expect of heirs?
Here are some of the things God desires for His children and heirs to do and think:
Be meek (Matthew 5:5).
Keep the commandments (19:16-17).
Give to and serve those in need (25:34-36).
Believe, have faith (Galatians 3:9).
Avoid the works of the flesh (5:19-21).
Repent and be baptized (Acts 2:38).
Be led by the Holy Spirit (Romans 8:14).
Be willing to suffer with Christ (verse 17) and to give up things in this life (Matthew 19:29).
Become pure as He is pure (1 John 3:3).
Overcome (Revelation 21:7).
What will we do with our inheritance?
Since God wants children like Himself, we will use what we inherit in the same way He does—in a loving, giving way.
We will clearly be thankful and rejoice (Philippians 4:4-6).
We will use what we are given to serve God and others (Matthew 20:26-28; 25:31-40).
We will use it productively and profitably, as demonstrated in the parable of the talents (verses 14-23).
Beyond that, we only see through a glass darkly, but we know that whatever God has in store will be very good and will produce the best possible results. Study more about God's awesome plan in our articles "Children of God" and "The Gift of Eternal Life."