The return of Christ will bring great joy! But before that comes a time of sorrow and a warning not to let it catch us off guard "as a thief in the night."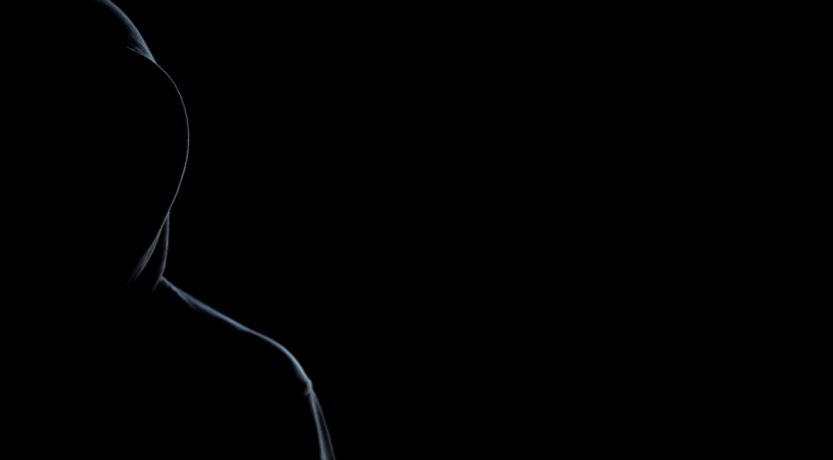 Do you remember eagerly waiting for the final bell to sound at school before summer break? I vividly remember standing close to the door, waiting with great expectancy, knowing that the bell was going to sound at any moment.
All of my classmates were excited too, because when the bell sounded, it was time to start having some real fun. It was time for rag ball, Little League baseball, swimming and riding my bike for hours on end.
Are you anticipating a future time when the proverbial bell will ring, and the inhabitants of the earth will know that "summer" is here?
At the sound of the seventh trumpet blast, Jesus Christ is going to return, and this major change will bring great rejoicing. The dead in Christ will rise, and it will also be the start of the millennial reign of Jesus Christ (1 Thessalonians 4:15-18; Revelation 11:15-18). With Jesus Christ ruling on earth, mankind will be able to start experiencing great joy and blessings.
For more about this time, see our article "1,000 Years—the Millennium."
"Eagerly wait"
Knowing the joy that will come after Christ returns, many have wondered when this will take place. Much like children anticipating the start of summer break, people have oftentimes wondered, When is Jesus Christ going to return?
Jesus' disciples even asked, "What will be the sign of Your coming, and of the end of the age?" (Matthew 24:3).
Jesus pointed out that humanity will be so deceived that at first, instead of rejoicing, "all the tribes of the earth will mourn" at His return (verse 30). But eventually they will come to understand, as the faithful followers of Christ understand, that the second coming is the best news ever!
In Romans 8:18-19 the apostle Paul said, "For I consider that the sufferings of this present time are not worthy to be compared with the glory which shall be revealed in us. For the earnest expectation of the creation eagerly waits for the revealing of the sons of God." Christians "eagerly wait for it with perseverance" (verse 25). Why?
Because when the seventh trumpet sounds, many dramatic events will take place, including the reward of all of the faithful followers of Jesus Christ throughout history. For more information, see our article "What Are the Resurrections?"
So, when will this future time come to fruition? How do we know when "summer" is near?
Summer is near
When Jesus Christ's disciples asked Him when He was going to return, He didn't provide an exact date. Instead, He told them to watch conditions in the world, just as we would watch for summer to come.
In Matthew 24 He gave details about events that will take place before His return. Some of the things He mentioned are false religion, wars and rumors of wars, famines, pestilences, earthquakes in various places and lawlessness (verses 4-12). Jesus said that when we see all these things take place, we can know He is close to returning. So we must pay attention to these events, as we pay attention to a season change.
This fascinating exhortation is found in Matthew 24:32-33: "Now learn this parable from the fig tree: When its branch has already become tender and puts forth leaves, you know that summer is near. So you also, when you see all these things, know that it is near—at the doors!" (emphasis added throughout).
Even though we will have these signs, Jesus explained:
"But of that day and hour no one knows, not even the angels of heaven, but My Father only" (verse 36).
While we are not told exactly when He will return, we still must be watchful of the forecast. We must recognize that summer is near and discern the times we are in. Right now, the signs indicate we are living in the end times (see our post "Are We Living in the End Times?").
It is important that we recognize the times we are in. If we don't, and if we don't have an urgency about our spiritual state, then Christ's monumental return could catch us off guard, as a thief in the night.
God does not want us to be caught off guard. Instead, He wants us to be watchful and understand that Jesus Christ could return soon.
Be watchful so the Day of the Lord doesn't come upon you "as a thief in the night"
Revelation 3:3 teaches us the state of mind that we should be in as Christians. In the message to Sardis (and all the churches), Christ said: "Remember therefore how you have received and heard; hold fast and repent. Therefore if you will not watch, I will come upon you as a thief, and you will not know what hour I will come upon you."
This theme of the Day of the Lord coming "as a thief in the night" can also be found in 1 Thessalonians 5:2 and 2 Peter 3:10. (See "What Is the Day of the Lord?" for a more detailed look at this critical time of God's intervention.)
What was the church in Sardis to be watchful of? The context is watching their spiritual state. The focus is on holding fast to the truth of God and repenting of sin. If we don't want Christ's return to be as a thief in the night for us, then we must be watchful of our spiritual state!
We have been warned so we won't be caught off guard!
End-time forecast
There are certain attitudes that God prophesied would be around in the end times. The apostle Paul, through the inspiration of God, gave us a forecast of end-time attitudes to not only be aware of, but avoid.
He warned, "But know this, that in the last days perilous times will come: For men will be lovers of themselves, lovers of money, boasters, proud, blasphemers, disobedient to parents, unthankful, unholy, unloving, unforgiving, slanderers, without self-control, brutal, despisers of good, traitors, headstrong, haughty, lovers of pleasure rather than lovers of God, having a form of godliness but denying its power. And from such people turn away!" (2 Timothy 3:1-5).
Those who are engulfed by these attitudes will not only be unable to hear God's instructions for them, but be so distracted that Christ's return will come upon them as a thief in the night.
Paul also warned about this future day of destruction that will take people by surprise in 1 Thessalonians 5:1-6:
For those who are spiritually prepared, Christ will not return as a thief in the night, but rather as a husband who is coming to take care of His bride."But concerning the times and the seasons, brethren, you have no need that I should write to you. For you yourselves know perfectly that the day of the Lord so comes as a thief in the night. For when they say, 'Peace and safety!' then sudden destruction comes upon them, as labor pains upon a pregnant woman. And they shall not escape.
"But you, brethren, are not in darkness, so that this Day should overtake you as a thief. You are all sons of light and sons of the day. We are not of the night nor of darkness. Therefore let us not sleep, as others do, but let us watch and be sober."
God does not desire that we be caught off guard and in the dark. Rather, He wants us to be in the light, so that the prophesied Day of the Lord does not overtake us as a thief! The Day of the Lord will surprise those who are spiritually in darkness.
Those who are watchful of their spiritual state will not dwell in the evil and darkness that is out there.
Illuminate your life
A thief usually does not break into a house that has its lights shining. Those who are not in spiritual darkness dwell in the light. This means we must seek and dwell in the light of God's way of life.
In Psalm 119:105 the author exclaimed: "Your word is a lamp to my feet and a light to my path." We can also do this when we examine our actions in comparison to what God's Word tells us they should be like.
Here are a few aspects to consider to make sure you are in the light and not caught off guard by events "as a thief in the night":
Redeem the time
Just as we secure our homes and generally work during daylight, we must spiritually secure our lives and work in the light.
Romans 13:11-14: "And do this, knowing the time, that now it is high time to awake out of sleep; for now our salvation is nearer than when we first believed. The night is far spent, the day is at hand. Therefore let us cast off the works of darkness, and let us put on the armor of light. Let us walk properly, as in the day, not in revelry and drunkenness, not in lewdness and lust, not in strife and envy. But put on the Lord Jesus Christ, and make no provision for the flesh, to fulfill its lusts."
Ephesians 5:15-16: "See then that you walk circumspectly, not as fools but as wise, redeeming the time, because the days are evil."
Jesus Christ Himself said, in John 9:4: "I must work the works of Him who sent Me while it is day; the night is coming when no one can work."
Never scoff at sin
Sin is breaking God's law. According to 1 John 3:4, "Sin is the transgression of the law" (King James Version).
During the end time not only will lawlessness abound (Matthew 24:12), but the prevailing attitude will be to scoff at sin and at the return of Christ.
Peter warned about scoffers in the last days in 2 Peter 3:3-4: "Scoffers will come in the last days, walking according to their own lusts, and saying, 'Where is the promise of His coming? For since the fathers fell asleep, all things continue as they were from the beginning of creation.'"
Jude 1:17-18 says: "But you, beloved, remember the words which were spoken before by the apostles of our Lord Jesus Christ: how they told you that there would be mockers in the last time who would walk according to their own ungodly lusts."
Discussing the time near His return to earth, Jesus declared, "As it was in the days of Noah, so it will be also in the days of the Son of Man: They ate, they drank, they married wives, they were given in marriage, until the day that Noah entered the ark, and the flood came and destroyed them all" (Luke 17:26-27).
Be clothed in righteousness
A major part of being watchful and prepared for the return of Jesus Christ is making sure we are clothed in righteousness.
In Colossians 3:8-10 we are told, "But now you yourselves are to put off all these: anger, wrath, malice, blasphemy, filthy language out of your mouth. Do not lie to one another, since you have put off the old man with his deeds, and have put on the new man who is renewed in knowledge according to the image of Him who created him."
Jesus Christ used nakedness to represent unrighteousness and not being prepared. He advised the Church of God in Laodicea to buy from Him "white garments, that you may be clothed, that the shame of your nakedness may not be revealed" (Revelation 3:18).
Revelation 16:15 tells us, "Behold, I am coming like a thief! Blessed is the one who stays awake, keeping his garments on, that he may not go about naked and be seen exposed!" (English Standard Version).
Jesus Christ is going to return. It is imperative that we be prepared for His return by following His instructions for us found in the Holy Scriptures. The Bible teaches us to live our lives so we can be prepared and so we can put on holy, righteous garments.
A thief or a husband?
For those who are spiritually prepared, Christ will not return as a thief in the night, but rather as a husband who is coming to take care of His bride. Like an eager husband who has been away for a long trip, Jesus Christ is eager to return, and He is currently telling His future bride that He will return quickly—suddenly—so be prepared.
In Revelation 19:8 we are told that the future Bride of Christ will be "granted to be arrayed in fine linen, clean and bright, for the fine linen is the righteous acts of the saints." For more information, see our article "Who Is the Bride of Christ?"
Jesus encourages us to watch and pray and make sure we are ready (see "Watch and Pray"). He desires for us to prepare spiritually like a bride preparing to meet her future husband on her wedding day. A bride makes sure she has the right clothing on. We are to make sure we have the right spiritual garments on—holy, righteous character.
You and I are not given unlimited time to prepare.
In Revelation 22:12-14 Christ concludes, "And behold, I am coming quickly, and My reward is with Me, to give to every one according to his work. I am the Alpha and the Omega, the Beginning and the End, the First and the Last. Blessed are those who do His commandments, that they may have the right to the tree of life, and may enter through the gates into the city."
Similar to when the bell rings for summer break, when the seventh trumpet sounds, there will be major changes ushered in. This monumental event will be here before we know it. Summer is coming, and we must be spiritually watchful and anticipate the return of Jesus Christ.
For some, Jesus Christ will return as a husband, bringing great joy. For others, He will return as a thief in the night. Let's all strive to be in the light so we will not be caught off guard in the darkness of night.
For deeper study, download our free booklet How to Understand Prophecy.