The religious leaders asked Jesus for a miraculous sign, but He chided them for not discerning the "signs of the times." What did He mean? Can we discern them?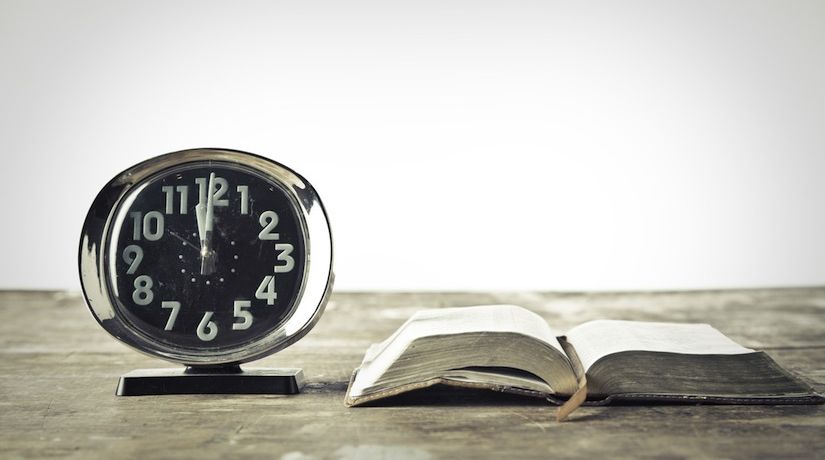 When the religious leaders demanded a miracle, Jesus replied that it was a wicked and spiritually unfaithful generation that insisted on looking for God in the abnormal instead of discerning the signs of the times.
What did Jesus mean when He told them they could not discern the signs of the times (Matthew 16:3)? To answer this question, we need to see what those leaders were asking Jesus.
What are signs?
Matthew 16:1 tells us, "Then the Pharisees and Sadducees came, and testing Him asked that He would show them a sign from heaven."
On another occasion the religious leaders pressed again, "Teacher, we want to see a sign from You" (Matthew 12:38).
According to Expositor's Bible Commentary, "A 'sign' … was usually some miraculous token to be fulfilled quickly or at once, in order to confirm a prophecy. The Jews were not asking for just another miracle, since they had already persuaded themselves that at least some of those Jesus had performed were of demonic agency (12:24); they were asking for a 'sign' performed on command to remove what seemed to them to be the ambiguity of Jesus' miracles" (note on Matthew 12:38).
Given that Jesus performed so many miracles throughout Galilee and Judea, it is very likely that these religious teachers would have heard many convincing testimonies about the supernatural miracles Jesus had already performed (Matthew 4:24; 9:27-31; Luke 7:11-17). Still, these men apparently wanted to see a showy miracle to satisfy their curiosity. And their "testing Him" meant some even doubted the source of His power to perform the miracles (Luke 11:15-16; John 12:37).
Why a sign from heaven?
What was significant about a sign from God? In a number of cases in the Old Testament God sent a miraculous sign that served as a witness that He was directly involved in some upcoming event (Judges 6:17-21; 1 Samuel 2:34; 1 Kings 13:1-3; Isaiah 7:14).
One such sign was when Gideon asked God to make a fleece wet and the surrounding ground dry, which God did. Gideon "wrung the dew out of the fleece, a bowlful of water" (Judges 6:38).
Yet Gideon wanted even more proof God was with him. He said to God, "Do not be angry with me, but let me speak just once more: Let me test, I pray just once more with the fleece; let it now be dry only on the fleece, but on all the ground let there be dew" (verse 39).
God patiently gave this sign also. Of course, asking for a sign was not evidence of faith, but of lack of faith. God wants His people to grow in faith by recognizing God's faithfulness in the past, not constantly asking for signs.
Another example of an Old Testament sign was when Moses told the people that God was going to "rain bread from heaven" for them (Exodus 16:4; John 6:30-31). And another was when Isaiah pronounced to King Hezekiah that God was going to turn back the shadow 10 degrees on the sundial of Ahaz (Isaiah 38:7-8).
On another occasion, Elijah "prayed earnestly that it would not rain; and it did not rain on the land for three years and six months. And he prayed again, and the heaven gave rain" (James 5:17-18, also see 1 Kings 17:1).
These are just a few of the signs God performed through the prophets.
Miracles of Jesus
Jesus also did many miracles during His ministry, and the religious leaders saw or were aware of at least some of them.
In his Gospel, John mentions a number of miracles, starting with Jesus turning water into wine at a wedding in Cana of Galilee. "This beginning of signs Jesus did in Cana of Galilee, and manifested His glory; and His disciples believed in Him" (John 2:11).
Near the end of his book, John wrote, "And truly Jesus did many other signs in the presence of His disciples, which are not written in this book; but these are written that you may believe that Jesus is the Christ, the Son of God, and that believing you may have life in His name" (20:30-31).
Matthew recounts many miracles just before recording the Pharisees and Sadducees' request for a sign.
"Then great multitudes came to Him, having with them the lame, blind, mute, maimed, and many others; and they laid them down at Jesus' feet, and he healed them. So the multitude marveled when they saw the mute speaking, the maimed made whole, the lame walking, and the blind seeing; and they glorified the God of Israel" (Matthew 15:30-31).
Next came Jesus miraculously feeding 4,000 men (plus women and children) with seven loaves of bread and a few little fish (verses 32-38).
Surely the religious leaders were aware of some of these miraculous signs.
Ignoring the signs, they did not believe
Although many convincing signs had already been given, attesting to Jesus' identity, the religious leaders of the first century didn't believe these clear proofs.
So when the Pharisees and Sadducees challenged Jesus to show them a sign, He answered with an example of how it was easy enough for them to predict the upcoming day's weather by watching the sky, but that they couldn't discern the serious social and spiritual condition of the world around them.
Jesus said to them, "Hypocrites! You know how to discern the face of the sky, but you cannot discern the signs of the times. A wicked and adulterous generation seeks after a sign, and no sign shall be given to it except the sign of the prophet Jonah" (Matthew 16:1-4, emphasis added throughout).
Jesus was making the point that the religious leaders of His day, who were representative of their whole generation, had a pervading spirit of unbelief as to whether He was the Messiah that the prophets had pointed to.
The Gospel account of Mark adds that because of the people's unbelief, Jesus sighed deeply in His spirit (Mark 8:12).
After giving a detailed explanation of the Kingdom of God to Jews who visited him in prison in Rome, Paul quoted Isaiah's description of people who were willingly ignorant and who refused to be taught (
Acts 28:26-27
).
Again, there was ample testimony given by the prophets (Luke 24:27; Acts 3:24-25) and ample miraculous evidence that Jesus came from God (John 10:25, 38; 14:10).
The sign of Jonah the prophet
Jesus told the religious leaders who wanted a sign, "For as Jonah was three days and three nights in the belly of the great fish, so will the Son of Man be three days and three nights in the heart of the earth" (Matthew 12:40).
Earlier, Jesus had likewise announced that His resurrection would come three days after His death (John 2:19).
Jonah's miraculous survival after being in the belly of "a great fish" for three days and three nights was a powerful sign that Jonah's message to Nineveh was from God (Jonah 1:17; Luke 11:30).
Via this "sign of Jonah," Jesus predicted in advance that He would be entombed "in the heart of the earth" for three days and three nights before miraculously coming out of the tomb alive three days later. This miraculous sign would prove that He, too, was sent by God.
In addition to proving that Christ was the Son of God, this sign of Jonah also shows how the chronology of Christ's death and resurrection correlates with God's holy days. For additional study, see "Sign of Jonah."
Do we live in the midst of a wicked generation?
Writing to the Corinthian brethren, Paul noted that the Jews' desire to see a miraculous sign had not changed after Christ's death and resurrection. "For Jews request a sign, and Greeks seek after wisdom; but we preach Christ crucified, to the Jews a stumbling block and to the Greeks foolishness" (1 Corinthians 1:22-23, also see Luke 2:34).
Paul's assessment shows that unbelief was still a hindrance to accepting and appreciating Christ's great sacrifice for humanity.
And human thinking will not have changed at the end of the age. Jesus told His disciples that wickedness would increase; and as a result, the love of many would grow cold (Matthew 24:12).
False "signs and wonders"
The apostle Peter gave a warning to faithful believers in the end-time generation that they should carefully study God's words given through His prophets and apostles (2 Peter 3:2). Doing so would help them be on guard against false "signs and wonders," which Jesus said would certainly increase (Matthew 24:24).
Peter also said that "scoffers will come in the last days, walking according to their own lusts, and saying, 'Where is the promise of His coming? For since the fathers fell asleep [died], all things continue as they were from the beginning of creation'" (2 Peter 3:3-4).
The instruction to "be ready" has everything to do with being able to discern the signs of the times and being spiritually prepared.Peter reminds us that these false teachers willfully forget how God performed mighty deeds. Just as God is able to sustain the heavens and the earth, He will also bring "the day of judgment and perdition [destruction] of ungodly men" (2 Peter 3:7).
Other signs of the times
The disciples of Jesus asked Him, "What will be the sign of Your [second] coming, and of the end of the age?" And Jesus replied, "Take heed that no one deceives you" (Matthew 24:3-4). Jesus went on to describe an outline of events that would give clear evidence of when the end of the age was near (verses 5-31).
In this section of Scripture, Jesus said, "For false christs and false prophets will rise and show great signs and wonders to deceive, if possible, even the elect" (verse 24). He followed with, "So you also, when you see all these things, know that it is near—at the doors!" (verse 33).
Speaking directly about the generation that will be alive at His second coming, Jesus said, "Assuredly, I say to you, this generation will by no means pass away till all these things take place" (verse 34).
Then Jesus said, "Watch therefore, for you do not know what hour your Lord is coming. Therefore you also be ready, for the Son of Man is coming at an hour you do not expect" (verses 42, 44).
The instruction to "be ready" has everything to do with being able to discern the signs of the times and being spiritually prepared.
Understanding times and seasons: Be ready
To the church at Thessalonica Paul wrote: "Concerning the times and the seasons, brethren, you have no need that I should write to you. For you yourselves know perfectly that the day of the Lord so comes as a thief in the night. For when they say, 'Peace and safety!' then sudden destruction comes upon them, as labor pains upon a pregnant woman. And they shall not escape.
"But you, brethren, are not in darkness, so that this Day [of God's wrath] should overtake you as a thief. You are all sons of light and sons of the day. … But let us who are of the day be sober, putting on the breastplate of faith and love, and as a helmet the hope of salvation" (1 Thessalonians 5:1-6, 8).
In other words, Christians should recognize the conditions prophesied to exist at Christ's return and be ready for this monumental event. For more understanding on Paul's warning, see the "End Times" section of this website.
Encouraging the brethren at Ephesus and us today, Paul wrote: "See then that you walk circumspectly, not as fools but as wise, redeeming the time, because the days are evil" (Ephesians 5:15-16).
To help you better understand the prophetic significance of world events and what you need to do to be ready for Christ's return, be sure to subscribe to our free magazine Discern. This magazine will help you discern the times and know the difference between good and evil in a world that becomes ever more confused.
Signs and lying wonders
The Bible indicates that at the time of the end a "man of sin" will arise who will be able to produce false "signs, and lying wonders" (2 Thessalonians 2:3, 9). At the same time God will have two witnesses who will also be able to produce miraculous signs (Revelation 11:3-6). Will you be able to discern the difference?
For more assistance in fulfilling Christ's command to "watch therefore, and pray always that you may be counted worthy to escape all these things that will come to pass, and to stand before the Son of Man" (Luke 21:36), subscribe to the Life, Hope & Truth Weekly Newsletter, which contains our World Watch Weekly section. It's free and comes directly to your email inbox each week.