The Bible warns about scoffers dismissing end-time prophecies. What does this mean for Christians living in the end times?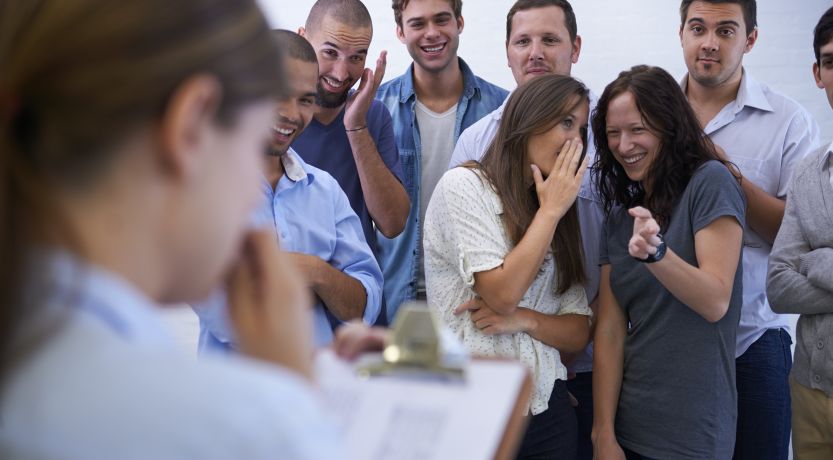 Peter warned about scoffers in the last days in 2 Peter 3:3-4:
"Scoffers will come in the last days, walking according to their own lusts, and saying, 'Where is the promise of His coming? For since the fathers fell asleep, all things continue as they were from the beginning of creation.'"
What is a scoffer?
"Scoffers" in 2 Peter 3:3 is from the Greek word empaíktēs, meaning "a derider, i.e. (by implication) a false teacher:—mocker, scoffer." Scoffers commonly mix humor with their ridicule. Their razor-sharp wit often dismisses opponents with only a few words.
Peter warns that in the last days leading up to Christ's return, scoffers will deny and make fun of Christ's promised coming.
Why do scoffers feel justified? Dates when nothing happened
Some who deny that Christ will return feel justified because nothing happened on previous dates when people thought the world would end.
Consider May 19, 1780: New Englanders awoke to an eerie glow on the horizon. As the day went on, the sky grew darker. Candles were lit around noon. When the animals got quiet, terrified residents went to the church thinking this was the beginning of the time of judgment. Some prayed. Women clutched their children. Some cried. As they sat in stunned silence, all ears listened intently for a sound—the sound of a trumpet, the seventh trumpet of Revelation.
Then, nothing happened. It was not judgment day. When the smoke from forest fires cleared and the fog lifted, the stars were visible that night. It was just another day, and another reason for skeptical people to scoff.
Many have predicted dates for the end of this present age and the return of Jesus to judge the world. Some people approached these dates with great anticipation. And then, nothing happened.
Here are some of the many dates that went by without their predicted events taking place:
Jan. 1, 1000: Pope Sylvester II's millennium apocalypse came and went.
Oct. 22, 1844: William Miller's 2,300-year calculation became the Great Disappointment.
Dec. 21, 2012: Mayan Long Count Calendar, which some regarded as signaling the end, counted down to zero uneventfully.
All of these inaccurate predictions of the end of the world have tainted many people's willingness to believe in end-time prophecy and have encouraged many to scoff.
Now a popular image for depicting a crazy person is a man wearing a placard reading, "The End Is Near."
Public perception
In spite of previous disappointments, a fairly large number of people in the United States have some belief in the return of Christ. According to a 2022 Pew Research Center survey, 39 percent of U.S. adults say they believe we are living in the end times. And 55 percent believe Jesus will return to earth one day. For more information, see our blog post "Are We Living in the End Times?"
But what does this mean in practice? Even on that Dark Day of 1780, some went to taverns instead of to church. Peter's warning that scoffers will "walk according to their own lusts" means that this will also be the case when Jesus really does return.
Christ's warning
Jesus warned His true followers not to think that His return has been delayed: "Therefore you also be ready, for the Son of Man is coming at an hour you do not expect" (Matthew 24:44).
Continuing, He noted that an evil servant might make the mistake of thinking, "My master is delaying his coming" if Jesus doesn't return when he expected. This could be his excuse for turning his focus to wickedness and revelry (verses 48-49). There is great danger in this misguided approach (verse 50-51).
This instruction from Jesus clearly had an impact upon those He trained to preach the gospel to the world, for they likewise taught what their Instructor had said.
Jude records this component of their ministry: "But you, beloved, remember the words which were spoken before by the apostles of our Lord Jesus Christ: how they told you that there would be mockers in the last time who would walk according to their own ungodly lusts" (Jude 1:17-18).
Modern mockers
Today those who deny or make fun of Christ's promised return do so in various ways.
Some simply ignore biblical teaching. While a good number of people still give credence to God's Word, a growing percentage of people—especially young people in Western nations—are becoming irreligious. They have no religious beliefs and are indifferent toward Christianity.
Others are hostile to anything having to do with the Bible, believing that religion is the cause of wars, hostility and suffering.
Still others ridicule all those who believe what the Bible teaches and condemn them as judgmental hypocrites.
We can have great comfort knowing that God is guiding events and that Jesus Christ will return to establish God's government of peace on the earth.In today's world the scoffing of all things biblical can be magnified by the reach of the Internet. Research shows that 4.76 billion people are on social media an average of 2 hours and 31 minutes per day. Scoffers' words can reverberate across the globe as followers repost and comment. Scoffers have increased the polarization in a world where success is measured in the number of followers.
Truth is obscured by a smokescreen of scoffing. In an Internet search for "The End Is Near," a website for a body piercing shop may rank higher than anything from the Bible. Even attempts to explain the Bible are often dismissed with "the end is near" memes or punch lines.
Advice for believers
Believers need to remember that in the long run God will not be mocked and that all will receive their due reward for what they have done (Galatians 6:7-8). As Paul further explained, "We shall all stand before the judgment seat of Christ" (Romans 14:10).
True followers of Christ need to be preparing to serve in the coming Kingdom of God by growing in the fruit of Spirit, including love, joy, peace, longsuffering, kindness, goodness, faithfulness, gentleness and self-control (Galatians 5:22-23).
We must filter out the irreligious perspectives that bombard us.
God's view of end of the age
As humans, we can wonder why it is taking so long for Christ to return. What we need to remember is that God has a unique perspective on the end of the age. A thousand years is like one day to Him (2 Peter 3:8). Furthermore, God declares the end from the beginning, and from ancient times He has declared things that are not yet done (Isaiah 46:10).
So God doesn't have to work things out on the fly. He has a plan, and He knows when He will send His Son back to earth (Matthew 24:36; Mark 13:32).
God is not behind schedule or delayed, but is carefully working to bring many sons to glory. Peter wrote in 2 Peter 3:9: "The Lord is not slack concerning His promise, as some count slackness, but is longsuffering toward us, not willing that any should perish but that all should come to repentance."
There is coming a day when the mystery of God will be finished (Revelation 10:7).
For more information, see our article "God's Perspective on Prophecy."
Peter's conclusion
After warning that scoffers—sarcastically asking, "Where is the promise of His coming?"—would come in the end time, Peter reminded his readers of what had happened regarding the Flood a long time ago.
Although scores of years passed as Noah preached righteousness and built the ark, eventually "the world that then existed perished, being flooded with water" (2 Peter 3:6).
Judgment eventually comes. And the time of Christ's return will most surely come.
Peter added in verses 14-15, "Therefore, beloved, looking forward to these things, be diligent to be found by Him in peace, without spot and blameless; and consider that the longsuffering of our Lord is salvation."
We can have great comfort knowing that God is guiding events and that Jesus Christ will return to establish God's government of peace on the earth.
Study further by downloading our free booklets How to Understand Prophecy and The World to Come: What It Will Be Like.