Will the Crisis in Ukraine Lead to a European Military?
Russia's invasion of Ukraine has had ripple effects across the globe. Could Russian aggression lead to the formation of a unified European military?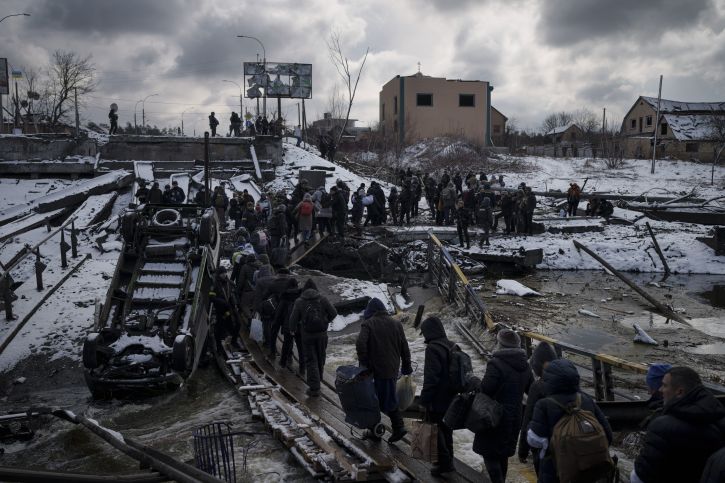 The world has reacted with shock and dismay to Vladimir Putin's decision to invade Ukraine and initiate the largest war in Europe since the end of World War II. Many heads of state and political leaders have used dramatic language to condemn the attack, but it was French President Emmanuel Macron who garnered particular attention for declaring the invasion a "turning point in the history of Europe."
The immediate tragedy of this war is clear. It seems as if every day we see new heartbreaking videos and images of human suffering and badly damaged cities. But Mr. Macron's comments pointed to the greater political ramifications for the wider region.
In what direction will Europe turn in response to this crisis?
The impact of the Russian invasion on Europe
Russia's actions have raised feelings of insecurity in Europe to levels not seen since the 1980s, when fear of the Soviet Union dominated the Continent. However, since that decade, much has changed.
One important difference is the emergence of a deeply integrated and economically powerful European Union. With 27 member states, stretching from Poland to Ireland, the EU has become one of the world's greatest economic and, to some extent, political entities.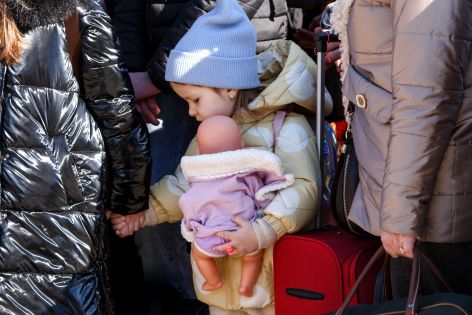 But it has lacked one major thing that all great powers must have: a strong and unified military to match its economic clout. However, it seems as if the war on its eastern flank could change this.
The late president of France, Charles de Gaulle, once observed: "It will not be any European statesman who will unite Europe: Europe will be united by the Chinese." His point was simple: Europe will be forced to unite because of forces outside its borders.
Though this crisis is centered in Russia and Ukraine (not China), it demonstrates how external forces might push the nations of Europe to greater unity.
A watershed moment
This point came into sharp focus on Feb. 27, when the EU came together and agreed to take steps toward providing 500 million euros worth of weapons to Kyiv. This move represented an unprecedented foray by the EU into a joint action on defense.
It was described by European Commission President Ursula von der Leyen as a "watershed moment" in Europe's history. Her comments underscored the significance of this act in breaking the taboo over the EU's involvement in military matters.
Although this shift in policy represents a dramatic change, the idea of a unified EU army has been discussed by EU leaders for decades.
For years, French President Macron and other prominent politicians in Europe have advocated for the EU to develop a level of "strategic autonomy." This envisions the EU having a unified defense policy and military force completely autonomous of the United States.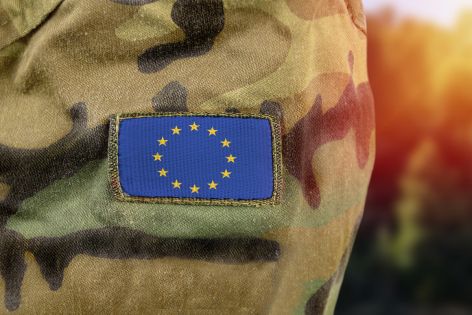 In 2018 former German Chancellor Angela Merkel lent her political weight to the idea when, in an address to the European Parliament, she said, "The times when we could rely on others are over . . . We should work on a vision of one day establishing a real European army."
Mrs. Merkel's argument, controversial at the time, is certainly bolstered by Russia's aggression just beyond the EU's eastern border.
The crisis has already brought rapid changes to Germany's foreign policy, as we explained in our recent blog post "Germany Begins Rearmament: A Turning Point in History?"
This impetus for a unified defense also comes on the heels of another event that, before the current crisis, impacted Europe's politics more than any other in recent memory—Brexit. In the past, when it came to the idea of forming a common European defense policy and military, the U.K. was always able to marshal enough opposition to kill the idea.
However, since the U.K. has exited the EU, there is now an open lane for others to push for the realization of a single European army.
For additional insight on the prophetic significance of Brexit, read "After Brexit: Is the European Dream Still Possible?" and "History of Brexit: A New Battle of Britain."
Do these trends align with Bible prophecy?
How all of this plays out on the geopolitical stage is worth watching. But we should note how these events may align with certain Bible prophecies about Europe.
In Revelation 17 we read about 10 European leaders surrendering their national authority to a single political and military leader called "the beast" (verse 13).
Full political and military integration has long been a dream of European thinkers. This passage describes a scenario that is unique in human history, as there is no precedent for such a group of nations voluntarily handing their sovereign power over to a single entity. Historically, powerful empires have been formed by brute strength and conquest. But this final European empire—a revival of the ancient Roman Empire—will come together under one leader voluntarily.
To learn more, read "Who Is the Beast?"
Europe has been gradually unifying for years as the EU has grown and developed. However, its unity has been largely economic. Yet, full political and military integration has long been a dream of European thinkers.
Until recently, many have wondered how this dream could become reality. What could push Europe to that next level where national sovereignty and military power would be transferred to the control of a single superstate?
With Russia as an existential threat to European security, the continuing decline of the United States, China's growing power, and the constant specter of terrorism from the Middle East—the answer to that question may be becoming clearer.
Topics Covered: Prophecy, End Times, News and Trends