Sandy Hook: Making Sense of a Senseless Tragedy
In the aftermath of Friday's tragic killing of 28 young children and adults, many are asking, "Why?" The Bible gives us the answer—and hope!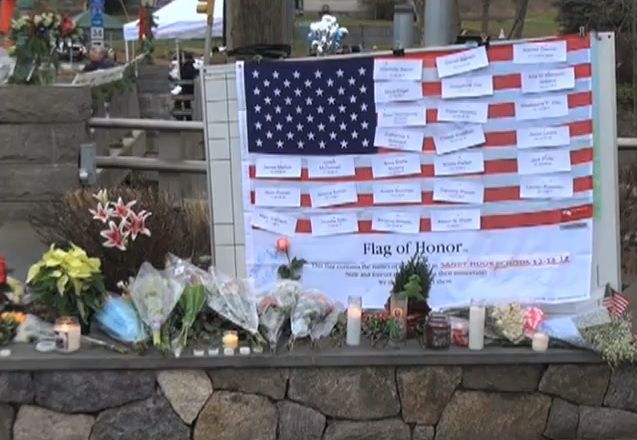 Early last Friday morning, Adam Lanza shot and killed his mother. He then got in his mother's car and drove to the Sandy Hook Elementary School and systematically shot and killed 20 young children and six adults before taking his own life.
Why?
Though at this time authorities can't give a specific reason, the Bible does give the underlying answer.
The real killer
Responding to this ruthless killing, Connecticut Governor Dan Malloy said, "Evil visited this community today." And halfway around the world, the BBC reported that on the same day in China, 22 children were injured by a knife-wielding man outside a school in Chenpeng village.
This same "evil" visited an Oregon mall days before. This evil visited a Colorado theater this past summer. This evil visited the Virginia Tech campus in 2007 and Columbine High School in 1999.
Jesus Christ spoke of this "evil," whose name is Satan the devil. Christ said that Satan was "a murderer from the beginning" (John 8:44).
Many today don't believe in a devil. They think he is just a made-up personification of evil. But there really is a devil, and this tragedy should wake us up to his existence.
The name Satan means "adversary." Before mankind was on earth, Satan became an adversary of God, and he is on a mission to try to destroy God's plan for mankind.
The apostle Peter said that the devil "walks about like a roaring lion, seeking whom he may devour" (1 Peter 5:8).
When Satan entered the Garden of Eden, appearing as a serpent, his goal was to destroy Adam and Eve. He lied to Eve, saying she would not die if she ate of the forbidden fruit. Adam and Eve both ate, and both died.
Shortly afterwards, this same Satan influenced their son Cain to murder his brother Abel (1 John 3:12).
It was Satan himself who entered Judas to influence him to turn Jesus Christ over to the authorities to have Him killed (Luke 22:3-6).
And Satan, through his influence on human beings (Ephesians 2:2), continues his murder sprees today through people like Adam Lanza.
Satan kills humans through humans
Part of the heartache of this Connecticut tragedy is the number of young children murdered, all 6 and 7 years old.
It's horrendous to consider, but more than once Satan has killed hundreds of babies! And he did it through humans.
At the time Moses was born, Satan influenced the pharaoh to slaughter all the male babies born to the children of Israel (Exodus 1:22).
When Jesus Christ was just a baby, Satan influenced king Herod to order the murder of all baby boys under 2 years old in the area of Bethlehem (Matthew 2:16). And like parents throughout history, those in Christ's time grieved: "A voice was heard in Ramah, lamentation, weeping, and great mourning, Rachel weeping for her children, refusing to be comforted, because they are no more" (verse 18).
All because of Satan's influence on receptive people.
Satan is limited by God
Even though Satan wants to destroy all of mankind, he can only do what God allows him to do (Job 1:12-19; 2:6).
So this begs the question, why did God allow this tragic killing in Connecticut—and all the other evil and suffering in this world?
Embracing Satan's influence
For years now, America has systematically removed God from public places, including schools. Principles from the Bible—like right and wrong—have been dismissed. Students are even taught in schools that there are no moral absolutes.
The Bible says, "Therefore submit to God. Resist the devil and he will flee from you" (James 4:7). On the other hand, if we resist God, then we are actually submitting to what the devil wants us to do.
This recent string of horrific events painfully demonstrates again what happens when we reject God's influence and embrace Satan's influence.And this is what is happening in America today. We have ignored God's moral instructions and opened ourselves to Satan's influence. And the more we are entertained by violence on television, movies and video games, the more we become instruments of Satan.
"Do not present your members as instruments of unrighteousness to sin, but … as instruments of righteousness to God. … Do you not know that to whom you present yourselves slaves to obey, you are that one's slaves whom you obey, whether of sin leading to death, or of obedience leading to righteousness?" (Romans 6:13, 16).
This recent string of horrific events painfully demonstrates again what happens when we reject God's influence and embrace Satan's influence.
There is hope
The good news is that one day Satan will be permanently removed by God.
And when God sets His hand to restore His government on earth, there is real hope for all those killed in this Connecticut tragedy.
God promises to bring all these people back to life, and they will have the opportunity for eternal life—something that Satan can never take away.
"For I know the thoughts that I think toward you, says the LORD, thoughts of peace and not of evil, to give you a future and a hope" (Jeremiah 29:11).
Until then, let's pray for God to comfort the families in Connecticut. And let's also repent and pray for God to change our hearts. If we will turn to Him, then He will turn away the hand of Satan. Pray for the Kingdom of God to come, when tragedies like Sandy Hook will stop.