Prayers for Victims of Sniper in Dallas
Sniper kills five officers and wounds nine others in deadliest day for law officers since Sept. 11, 2001. Our prayers go out to the victims and families.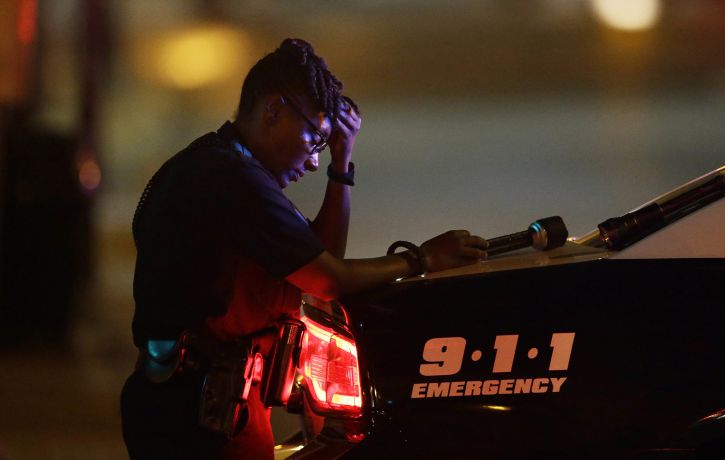 Dallas, Texas, mourns this morning after the deadliest day for law officers since 9/11 when 72 officers died.
Here are preliminary reports:
Dallas Morning News reported:
"Two snipers shot and killed four Dallas police officers and a DART officer Thursday night during a protest downtown.
"Seven other officers and two civilians were wounded in a coordinated attack during the demonstration against recent shootings of black men by police in Louisiana and Minnesota.
"A man who exchanged gunfire with police in the El Centro College garage was reported dead shortly before 3 a.m. [Dallas Police Chief David] Brown said the man told a police negotiator he was upset by recent police shootings. …
"At the 7:30 a.m. news conference, Brown said police weren't certain they have all the suspects.
"'We are working very diligently on processing the crime scene to find evidence to bring any other suspects to justice,' the chief said.
"But during the overnight standoff, the suspect told a police negotiator he acted alone and wanted to kill white people, especially white police officers, Brown said.
"'He said he was not affiliated with any groups,' Brown said. 'He said he did this alone.' …
"Before the shots were fired, the demonstration was peacefully walking down Main Street.
"'The cops were peaceful,' [Carlos Harris] said. 'They were taking pictures with us and everything.'"
For more extensive discussion of this terrible event and the violence racking our world, see the new post "Sniper in Dallas: When Will the Violence End?" by Jim Franks.
Why does so much violence plague our world? See our booklet Why Does God Allow Evil and Suffering?