Hope is the confidence that something good will come. But so many today have feelings of hopelessness. Is there hope for something much greater in our future?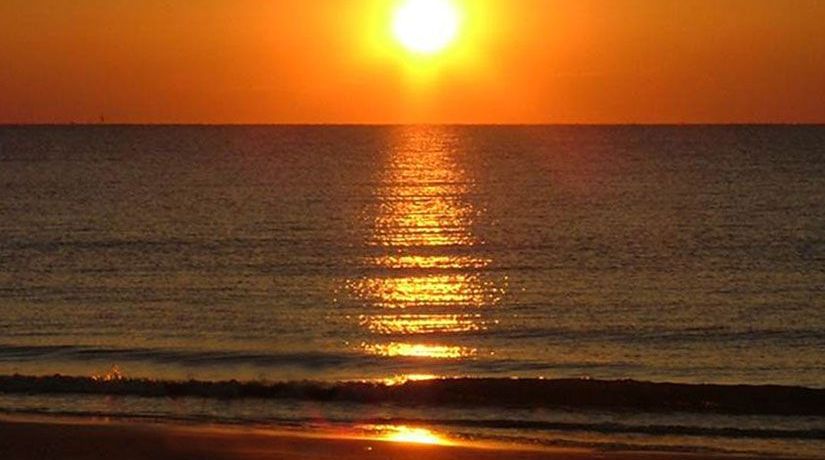 Hope is a wonderful thing to have, especially when you can trust that what you are hoping for will actually happen. But sometimes we hope for things that are simply not attainable. Some place their hope in winning the lottery or in other forms of gambling in order to get rich quick. Most would recognize this hope as very unlikely—so where should we turn for real hope?
What about you? Do you have hope that sustains you through your challenges, difficulties and trials? So many do not. People feel trapped in situations over which they have little control.
How can we find solutions? Is there a true and genuine hope for our future?
God's Word says yes!
Eternal hope and its enemy
As we will see, the ultimate hope is hope in Christ that makes it possible for us to live forever as God's children. But this hope has often been distorted or disbelieved.
Most religious people believe in a life after death in some form or other. Yet, strange as it may seem, during the time of Christ there was actually a sect of the Jews called the Sadducees who did not believe there would be a resurrection of the dead (Acts 23:8).
According to Josephus, a prominent Jewish historian of the first century, the Sadducees believed that:
There is no fate.
Man has the free choice of good or evil; man has free will.
The soul is not immortal; there is no afterlife.
There are no rewards or penalties after death.
By looking at this list of their beliefs, we could conclude that these people would be without hope for anything beyond this life. Once you die, that's it! But this is the complete opposite of the message that Jesus Christ taught about the hope of eternal life in the Kingdom of God.
There were other false beliefs about "the great beyond" that came into the early New Testament Church. Notice this account of two men who brought false teaching into the Church: "And their message will spread like cancer. Hymenaeus and Philetus are of this sort, who have strayed concerning the truth, saying that the resurrection is already past; and they overthrow the faith of some" (2 Timothy 2:17-18).
Satan the devil, who deceives the whole world (Revelation 12:9), wants humanity to be blind to the only real hope we can have, which is in Christ. The truth that God plans a great resurrection has been distorted and even ridiculed because Satan hates the glorious potential God intends for mankind through that resurrection from the dead. Satan tries his best to take this eternal hope away from us.
Hope proclaimed by witnesses to Christ's resurrection
God intends, according to a timetable of His own design, for all mankind to know the truth about the resurrection and the hope of eternal life (2 Peter 3:9). Proclaiming this truth was one of the main responsibilities of the original 12 apostles. These were the men who had been with Jesus Christ for the three and a half years of His earthly ministry. They knew He was a human being as they were. They saw Him crucified, they knew He was dead, and they knew He was buried.
But it didn't end there: Three days later they also witnessed His living presence among them again after His death. They knew He was the Son of God. These men personally testified about their own hope, reinforced by the fact that Jesus Christ was resurrected from the dead and that He had ascended into the heavens right before their eyes (
Acts 1:11
;
John 16:20-22
).
Christ's resurrection
made possible our resurrection as well.
God intended for this message of the resurrection to be proclaimed with authority. Acts 4:33 states: "And with great power the apostles gave witness to the resurrection of the Lord Jesus." Many of those apostles, along with countless converts, would ultimately give their lives in martyrdom as a witness to the message of eternal hope in Christ. The glory of eternal life far outweighed the sufferings of this life to them.
Promise of future glory
Paul explained that God revealed this mystery to His saints, members of the Body of Christ. Take a look at Colossians 1:26-27: "The mystery which has been hidden from ages and from generations, but now has been revealed to His saints. To them God willed to make known what are the riches of the glory of this mystery among the Gentiles: which is Christ in you, the hope of glory."
This hope in Christ is described as something glorious and valuable. "Therefore I endure all things for the sake of the elect, that they also may obtain the salvation which is in Christ Jesus with eternal glory" (2 Timothy 2:10).
Hope in Christ means the hope of eternal life in a future glorified existence—on the same plane of existence now lived by Christ Himself (1 John 3:1-3). This is a mystery to most, but it is revealed to those whom God calls to understand.
We can indeed have incredible hope in the knowledge of what lies beyond the grave. This life is not all there is after all!Ephesians 1:17-18 makes this clear: "That the God of our Lord Jesus Christ, the Father of glory, may give to you the spirit of wisdom and revelation in the knowledge of Him, the eyes of your understanding being enlightened; that you may know what is the hope of His calling, what are the riches of the glory of His inheritance in the saints."
We can indeed have incredible hope in the knowledge of what lies beyond the grave. This life is not all there is after all!
When the apostle Paul was teaching the Thessalonians about what happens after death, he explained that the truth provides a comfort and hope that lessens the sorrow they were experiencing upon the death of their loved ones. "But I do not want you to be ignorant, brethren, concerning those who have fallen asleep, lest you sorrow as others who have no hope" (1 Thessalonians 4:13).
Paul goes on to explain that Christ will return at the sound of the seventh trumpet and that there will be a resurrection of the dead as He descends to this earth. He concludes with: "Therefore comfort one another with these words" (verse 18).
These are very comforting words! They are filled with the hope of life after death, with the hope of Jesus Christ, who is coming to this earth to restore the government of God and take control and rulership of the nations. "Then the seventh angel sounded: And there were loud voices in heaven, saying, 'The kingdoms of this world have become the kingdoms of our Lord and of His Christ, and He shall reign forever and ever!'" (Revelation 11:15).
Hope in Christ explained
So what does it mean to have hope in Christ? Part of it means having hope in His promises. He made some incredible promises to His disciples, among them the promise that He would return. In John 14:3 Christ says: "If I go and prepare a place for you, I will come again and receive you to Myself." Christ is coming to rule the earth with the resurrected saints as coheirs (Romans 8:17). This promise is at the core of the gospel message.
Does this give us hope? Do we believe the promises we are reading today?
How futile and empty our physical lives would be if we had no hope of life after death. Many people down through the centuries of human existence have lived with pain, sorrow and unfulfilled dreams. How cruel it would be if this life were all there is!
The Bible is filled with hope: a hope beyond what most have dared to dream. There is a resurrection from the dead. In spite of the dangers of imprisonment and martyrdom, Paul boldly proclaimed the faith we can have that God has something very special in mind for us after this life. He did not have hope in this life only. His real hope was for the life beyond this physical existence.
Looking for the church behind Life, Hope & Truth? See our "Who We Are" page.
Glory comes at our resurrection
Paul's teaching in 1 Corinthians 15:12-19 now becomes clear: "Now if Christ is preached that He has been raised from the dead, how do some among you say that there is no resurrection of the dead? But if there is no resurrection of the dead, then Christ is not risen. And if Christ is not risen, then our preaching is empty and your faith is also empty. Yes, and we are found false witnesses of God, because we have testified of God that He raised up Christ, whom He did not raise up—if in fact the dead do not rise.
"For if the dead do not rise, then Christ is not risen. And if Christ is not risen, your faith is futile; you are still in your sins! Then also those who have fallen asleep in Christ have perished. If in this life only we have hope in Christ, we are of all men the most pitiable."
Our true hope in Christ is not in this life only. It is in the life to come. Paul writes of the incredible future awaiting us through Jesus Christ: "The Spirit Himself bears witness with our spirit that we are children of God, and if children, then heirs—heirs of God and joint heirs with Christ, if indeed we suffer with Him, that we may also be glorified together. For I consider that the sufferings of this present time are not worthy to be compared with the glory which shall be revealed in us" (Romans 8:16-18).
Paul explains it in detail in the Resurrection Chapter, showing how the very composition of our bodies has to change, from mortal to immortal, from physical to spirit (1 Corinthians 15:35-58).
This is the true hope in Christ! Will you now place your hope in this glorious future? To find out more, read the article "Children of God" and explore the section on the "Kingdom of God."