Life in a Glass House
Privacy—it's widely considered to be a basic human right, but we don't always have as much of it as we think we do. How should we feel about that?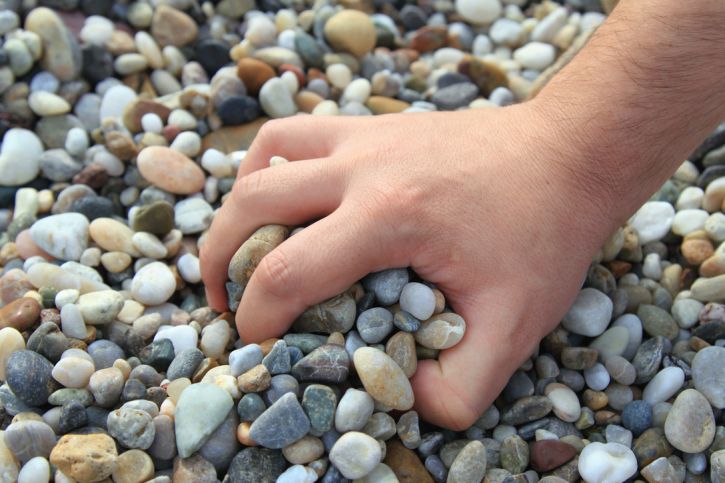 "People who live in glass houses should not throw stones."
There's a lot of wisdom in that old saying. But I've thought about it, and I think I've come up with a better one:
"People who live in glass houses should not live in glass houses."
Because, come on. Glass houses? On what planet is that a good idea? Not this one, that's for sure—and not just because of their susceptibility to stone throwing. Can you imagine a world with actual glass houses? "The privacy of your own home" would become a meaningless phrase, because everything—everything—you did would be on public display for anyone who happened to be walking by.
What a nightmare.
Okay, obviously, that's not what the saying about glass houses is talking about. It's a metaphor about the danger of criticizing others for flaws we have as well. But it sure conjures up some surreal imagery, doesn't it?
Under surveillance
Of course, maybe it's not so surreal after all. No, none of us live in a literal glass house—but the privacy of our own homes is not always as private as we think.

You're being watched by a much higher authority—one that doesn't require wire taps or digital backdoors to know everything about you.The truth is, you're being watched—and I'm not talking about the NSA, either. No, you're being watched by a much higher authority—one that doesn't require wire taps or digital backdoors to know everything about you.
I'm talking about God. The Bible tells us that "there is no creature hidden from His sight, but all things are naked and open to the eyes of Him to whom we must give account" (Hebrews 4:13).
All things. Not just some. Not just the things in the open, not just the things said out loud. All things, all the way down to the thoughts and intents of our hearts.
When it comes to God, we all live in glass houses.
Privacy policy
Initially, that can be pretty unsettling. Privacy is a big deal—and most of us are very sensitive to ours being compromised. Just look at the outrage that erupts every time people discover that Google and Facebook are using some new method to mine and curate our personal information. It's easy to feel violated.
So how should we feel about the God of the universe having access to sensitive information that not even the NSA, Google or Facebook can get their hands on? How should we feel about Him having complete knowledge of every thought we've ever had, every emotion we've ever felt and every decision we've ever made?
It's simple—we should feel relieved.
What God wants
If that seems like an odd response, let me explain. Peter tells us, "The Lord … is longsuffering toward us, not willing that any should perish but that all should come to repentance" (2 Peter 3:9).
Pair that statement with everything we've already covered. God—who knows you, who knows every embarrassing and shameful thing you've ever done, felt or even thought—is not willing that you should perish. God knows everything there is to know about you, and it doesn't change the fact that His fondest desire is for you to repent and take the steps necessary to join His family. And if you've already committed to that path, He wants to see you continue making progress on it.
It's hard to imagine a human being responding to all that knowledge the way God does. Imagine what it would be like if your coworkers, your boss, your parents, your children or your spouse knew your every failing, your every weakness and your every misstep.
Do you think they'd treat you differently? Do you think they could know all that without it changing the way they look at you?
I don't know the answers to those questions, and I'm glad. I'd really rather not know. What I do know is this: God sees me. He sees you. He sees us in our rawest, most vulnerable state, and He still chooses to work with us. He still chooses to call us to be part of His family. And what's more, He gives us the help we need to get there:
"For we do not have a High Priest who cannot sympathize with our weaknesses, but was in all points tempted as we are, yet without sin. Let us therefore come boldly to the throne of grace, that we may obtain mercy and find grace to help in time of need" (Hebrews 4:15-16).
Jesus Christ, who lived a flawless, sinless life, still understands the pressures and temptations that come with being human—and He can help us on our quest to overcome them. It's not easy, but with God's help, it's possible.
A better revision
If you're a terrible person who enjoys doing terrible things, then God's ability to see into your heart probably makes you very uneasy. Isaiah warned, "Woe to those who seek deep to hide their counsel far from the LORD, and their works are in the dark; they say, 'Who sees us?' and, 'Who knows us?'" (Isaiah 29:15).
Christ provided the answer: "There is nothing covered that will not be revealed, nor hidden that will not be known. Therefore whatever you have spoken in the dark will be heard in the light, and what you have spoken in the ear in inner rooms will be proclaimed on the housetops" (Luke 12:2-3).
Nothing is hidden from God—and while that should concern those who consistently do evil, it should be a comfort to us. Why? "For the eyes of the LORD run to and fro throughout the whole earth, to show Himself strong on behalf of those whose heart is loyal to Him" (2 Chronicles 16:9).
God sees you. You're an open book, a glass house with no secrets to hide—and He still wants you in His family.
You know, I've thought about it some more, and I think I have an even better revision of the old saying:
"People who live in glass houses should be glad for the God who sees them."
Ready to learn the steps involved in joining the family of God? Check out our free booklet Change Your Life for more information.