Interview With Author of New Booklet on Hope
Life, Hope & Truth recently published a new booklet on the subject of hope. We discussed the new booklet with its author, Mike Bennett.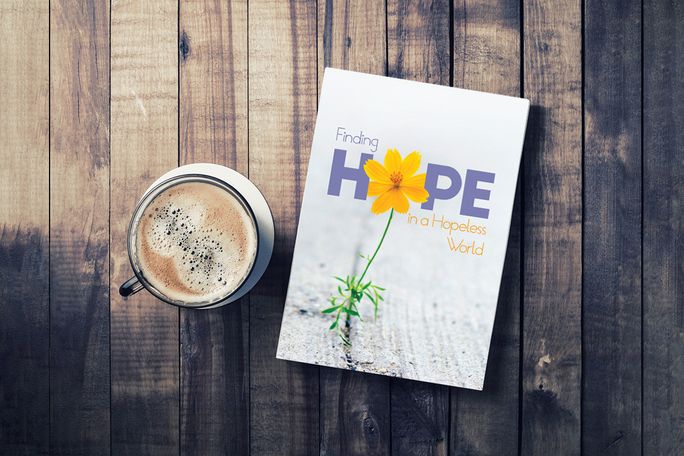 One of our purposes here at Life, Hope & Truth is to help people better understand the Bible and how it applies to life today. One of the ways we accomplish this is by publishing booklets that provide in-depth explanations of biblical topics. To view our growing library of booklets, you can visit our Learning Center, where you can also find a variety of other study resources.
We have recently published our 16th booklet, titled Finding Hope in a Hopeless World. We were excited to receive the newly printed hard copies of the booklet in our offices recently, and the booklet is now available for download. Like all our other material, it's free.
Page 5 of the booklet provides this general introduction:
"Hope can seem elusive, but this booklet will give you proven strategies for beating hopelessness. And beyond that, you will discover a deeper level of hope that can give you peace and a powerful purpose in your life now—and forever!"
The booklet was written by Mike Bennett, who serves as our editorial content manager here at our offices in McKinney, Texas. We asked him about the new booklet.
Q: What motivated and inspired you to write a booklet on the topic of hope?
A: As part of the "Ask a Question" team, I receive some heartrending questions from Life, Hope & Truth readers. People face some overwhelming trials and often have little support from those around them. So many feel discouraged and are nearing the point of hopelessness.
And in the news we read about an epidemic of hopelessness that is fueling the opioid and suicide crises. Some experts are calling these "deaths of despair."
People need hope, and I'm so thankful that God offers real hope—solid hope that gives meaning to life now and promises a wonderful future that is guaranteed by the all-powerful Creator of the universe!
I intensely wanted to share that hope, and this booklet is one of the ways to do that.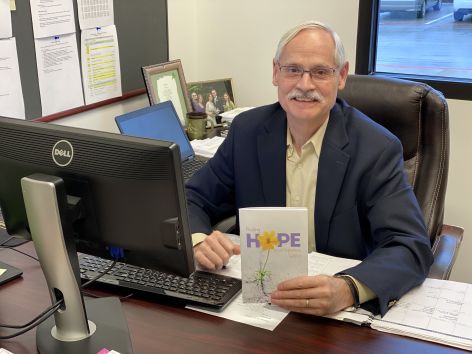 Q: You also recently wrote on this topic in the January/February 2020 issue of Discern magazine. Why do you feel this topic is so important for the times we live in?
A: I have been writing about hope for many years, and it has always been needed. But there are trends that have contributed to an increase in hopelessness, such as social isolation and the growing feeling among young people that their future paths all lead to dead ends.
Q: In chapter 2, you discuss some physical things people can do to fight hopelessness, and in chapter 3 you discuss looking to God to find hope. How can those two approaches work together in someone's life?
A: When I was writing the booklet, I recognized that some people will come to it in desperation, needing immediate answers. Chapter 2 is an attempt to provide some of those actions that people can take to change their situation and the spiraling discouragement they may be feeling. Getting help and taking even little steps can bring someone back from the brink.
But there is so much more hope available for those who turn to God and seek His help. The rest of the booklet explores this deeper hope that God offers.
Seeking professional help is not incompatible with seeking God's help. God designed us to need to connect with others and with Him.
Q: Without spoiling too much of the material in the booklet's final two chapters, can you succinctly explain why you believe that God is a God of hope?
A: It is no spoiler to say that God loves us and has a wonderful plan for us. Our Heavenly Father wants us to be His children!
God has deep compassion for us in our suffering, and He offers us a lifeline and an anchor. His plan includes trials that produce perseverance and character and real hope—a hope that does not disappoint.
God says He will never leave us or forsake us. He wants us to have a meaningful, abundant and joyful life—forever!
Q: What is the main takeaway, or action step, you would like people to get from reading this booklet.
A: To always turn to God for help and encouragement!
Q: Is there anyone in particular you would like to give credit to for helping in the production of this booklet?
A: David Hicks did a great job in designing an uplifting and inviting layout for the booklet, and so many others are involved in every part of the process, it would be difficult to name them all. But, of course, all credit goes to God who offers this hope we are so privileged to share.

We thank Mr. Bennett for his time giving this interview, and for the hours of work he put into this new project.
Life, Hope & Truth readers—we invite you to click here to download your free copy of Finding Hope in a Hopeless World.
If you would like to offer feedback or have any questions for Mike Bennett, you can contact him through our Contact page. Any comments or questions addressed to Mr. Bennett will be forwarded to him.