6 Tips for Being a Good Dad
Our world is made up of good and bad fathers. What makes a good father? How can you be better at it? Consider these six suggestions for being a better father to your children.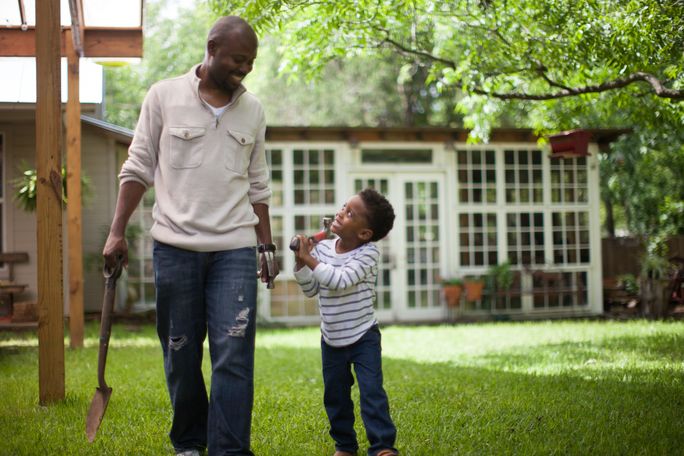 In my last blog post, I asked the question "Where Have All the Fathers Gone?" That post showed the consequences of absent fathers and why fathers are important.
But if you are a dad (or are expecting to be one soon), how can you become a better father and have a positive impact on your children? I asked various fathers, mothers, sons and daughters, what does a good father do?
Here are some of the answers I got.
A good father:
Spends time with his wife. The strongest relationship in the family must be the husband-wife relationship, not the parent-child relationship. This may seem contrary to some modern ideas that say the child is the most important person in the family. But according to family psychologist John Rosemond: "The most important person in an army is the general. The most important person in a corporation is the CEO. The most important person in a classroom is the teacher. And the most important [people] in a family are the parents." Jesus taught, "What God has joined together, let not man separate" (Mark 10:9). Nothing, including children, should come between a husband and wife. Stronger marriages lead to stronger and more stable children.
Spends time with his children. It is vital for fathers to spend quality time with their children. It is not only important to tell them that you love them, but to demonstrate that love through time together. Some examples could be hiking, fishing, ball games and even menial tasks and activities. A good father tries to avoid (as much as possible) telling his children, "I am too busy." Sometimes we need to just turn the TV or mobile device off in order to spend quality time with our kids.
Hugs and kisses his children. Jesus, though not a physical dad Himself, set an example of embracing children (Mark 10:16). Fathers can learn from this example by regularly showing affection to their kids. Affection helps children know they are loved and worthy of love. Studies show that affection can help children have higher self-esteem, improve their academic performance, develop better parent-child communication and result in fewer psychological and behavior problems.
Is consistent. Consistency helps a child feel safe and secure. When a dad abuses alcohol or often loses his temper, he treats his children inconsistently. In these circumstances, children will feel they are walking on eggshells and never know what to expect from their dad. Consistent, kind and loving behavior helps a child feel safe and grow up to be a more stable adult.
Lovingly disciplines his children. Good dads set clear and fair household rules and explain the consequences if they are broken—and good dads are consistent with those consequences. Of course, while they are both firm and fair, good dads never abuse their authority. The Bible advises fathers not to be heavy-handed with their children, but to "bring them up in the training and admonition of the Lord" (Ephesians 6:4).
Helps his children build good character. A common mistake is for parents to primarily seek "happy" children. Happiness is not the ultimate goal—character is. If we desire only happy children, we'll avoid training and discipline in order to keep them happy. This can lead us to bend the rules and ignore bad behavior. Focusing on character building means we do what's best for our children, even if it makes them unhappy for a while. Good fathers know that good character will ultimately bring their children true happiness in life.
What isn't necessary for a good father?
What was interesting about the results of my survey was what was not said. Notice some of the things people didn't say were required to be a good dad:
Financial success. In our society where wealth is viewed as the primary indicator of success, no one mentioned money as a requirement to be a good father. Of course, it's important for a father to be able to feed and support his family (1 Timothy 5:8), but it is dangerous to put financial success before our family (Mark 4:19).

Best childhood ever. Some want to give their children the childhood they never had. That can mean spoiling children with luxuries and everything they ask for. But this can lead to ungrateful kids who don't learn to appreciate what they have. It's important that fathers help teach their children the value of hard work and that life isn't all about accumulating things we want (Luke 12:15).
Parenting is not easy. Each of us has our own challenges, and we will all make mistakes along the way. But a father's greatest goal is to help his children become godly (Malachi 2:15).