Where Have All the Fathers Gone?
The Western world is facing an epidemic of fatherlessness. What are the consequences of this problem? How important is a father in the lives of children?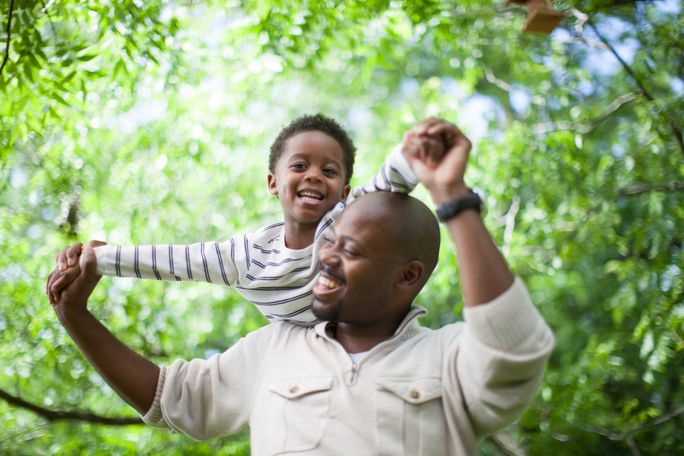 "Daddy's here! Daddy's here!"
These are the words I love to hear when I see my son after being away from him. But, sadly, many children and teenagers grow up with fathers who are totally missing or disengaged from their lives.
As a new father, I try to be a present and active part of my family and guide my children to live a life of reverence for God and respect for others. Yet we live in a society that is totally confused about the role of fathers in raising children.
Increasingly, modern society fails to see the importance of fathers. In fact, the role of father is often ridiculed in modern entertainment. Take, for instance, popular TV series over the years, such as The Simpsons, Flintstones, Married With Children, Family Guy, Malcolm in the Middle and The Goldbergs. Fathers are depicted as lazy, incompetent and stupid (and often straightened out by the moms).
The Western world is reaping the consequences of diminishing the importance of the father's role in the family.
The deadly consequences
We are starting to see more and more societal problems resulting from millions of children growing up without fathers. This has become even more apparent with the recent spate of school shootings at the hands of fatherless young men.
According to the Institute for Family Studies, "The social scientific evidence about the connection between violence and broken homes could not be clearer."
We are starting to see more and more societal problems resulting from millions of children growing up without fathers. Harvard sociologist Robert Sampson has found that one of the clearest predictors of violence in a neighborhood is the presence of large numbers of fatherless homes: "Family structure is one of the strongest, if not the strongest, predictor of variations in urban violence across cities in the United States."
In a recent article the U.K. Metropolitan Police commissioner, Cressida Dick, mentioned "absent fathers" as one of the contributing causes of rising violence. She "acknowledged that the phenomenon of absent fathers was a challenge as male role models were important. Many young men involved in crime were looking to be loved."
Consider the following statistics from the National Center for Fathering in the United States:
Poverty: 44 percent of children from fatherless homes will live a life of poverty (almost four times more than children from married-couple families).
Drug and alcohol abuse: According to the U.S. Department of Health and Human Services, "Fatherless children are at a dramatically greater risk of drug and alcohol abuse."
Physical and emotional health: Children of single-parent homes are more than twice as likely to commit suicide.
Educational achievement: 71 percent of high school dropouts are fatherless.
Crime: There is a significantly greater likelihood that an adolescent from a single-parent family will engage in delinquency and violence.
Sexual activity and teen pregnancy: Adolescents living without their fathers are more likely to be sexually active than those living with their father.
God created the family
God instituted the family in the book of Genesis. He joined Adam and Eve together as husband and wife and declared them to be one—creating the family unit (Genesis 2:24; Matthew 19:5-6).

One of God's greatest purposes for the marriage union was to create healthy "godly offspring" (Malachi 2:15). God reveals Himself as our "Father" (Matthew 6:9; 23:9) and Jesus as His "Son" and our elder brother (John 3:16; Hebrews 2:11; Romans 8:29). Yes, God is a family and deeply concerned about human families.

Fathers have an important role in raising healthy and successful children. If you are a father (or future father), you can be a part of the solution to this problem. Take an active interest and role in your children's lives. As the above statistics show, you do make a difference.