How can you find the best advice for building the strongest relationships and making the wisest decisions? Here are two ways.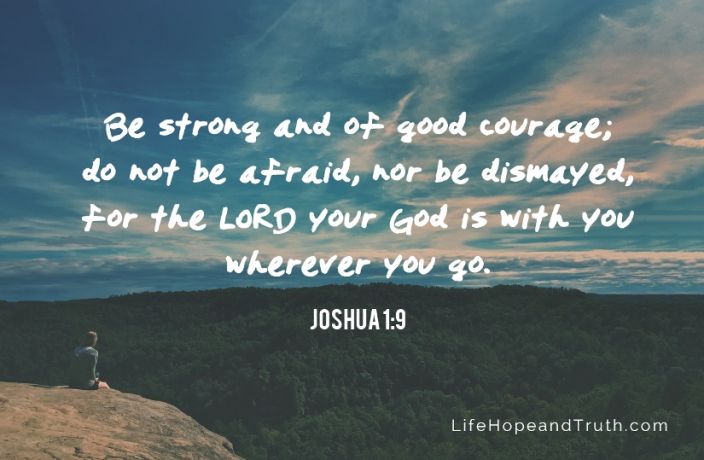 Relationships are so important—but they can also be so challenging. Few things in life cause us more anguish than troubled relationships.
We all want close marriages and family relationships. We want peaceful and enjoyable relationships with friends, neighbors and coworkers. But too often it seems friction and conflicts arise, and we don't know how to prevent them or how to overcome them.
And relationship problems can snowball. The quality of one relationship often affects the quality of other relationships.
Many family counselors have stated that one of the best ways for parents to positively affect their children is to have deep love and respect for each other. But when there is friction going on between a mother and father, often there will be adverse effects on the children also.
Such friction also affects our relationship with God. "Husbands, likewise, dwell with them with understanding, giving honor to the wife, as to the weaker vessel, and as being heirs together of the grace of life, that your prayers may not be hindered" (1 Peter 3:7).
The most important relationship of all
Of all our relationships, there is none more important than the one we have with God, for it affects every other relationship, either directly or indirectly.
Following the death of Moses, God spoke to Joshua, who had been selected to complete Israel's journey from slavery to their new land, the Promised Land. "This Book of the Law shall not depart from your mouth, but you shall meditate in it day and night, that you may observe to do according to all that is written in it. For then you will make your way prosperous, and then you will have good success. Have I not commanded you? Be strong and of good courage; do not be afraid, nor be dismayed, for the LORD your God is with you wherever you go" (Joshua 1:8-9).
God showed Joshua that through His laws, His people would find a way of life that leads to success and relative prosperity. He also stated that He would be available to them for help and guidance throughout their lives.
The wisest counselor of all
Many people see the need and benefit of having an adviser or mentor to help them in the many decisions that they face in their lives. There are many benefits of seeking guidance from those who set good examples and have a greater understanding of what works and what doesn't work in life.
Thankfully, we have such an adviser available to us every day of our lives! Jesus Christ stated, "I have come that they may have life, and that they may have it more abundantly" (John 10:10). Not only was He referring to the gift of eternal life, but also a more fulfilling physical life.
One of the titles of the Messiah is "Counselor" (Isaiah 9:6). Isaiah also wrote, "This also comes from the LORD of hosts, who is wonderful in counsel and excellent in guidance" (28:29).
God wants to help us live a better life. He is there to help us make better choices and decisions in our daily lives. As we make better choices and wiser decisions, our path of life will become smoother. Often the pain we suffer in life is brought on by our own poor choices.
How we can receive God's personal guidance
"There are many plans in a man's heart, nevertheless the LORD's counsel—that will stand" (Proverbs 19:21).
Most of us have a lot of things that need to get done each day. Some are less important than others, but they all have a bearing on our quality of life. However some of those are of such importance that they can greatly impact our budget and career, our marriage and family, or even our life itself. We need a higher wisdom to guide us through the labyrinth that life can sometimes be.
There are two primary ways to receive this help from God.
Ask, seek, knock
The first is by going to Him daily and praying to Him to guide you in all your plans for that day.
Jesus admonished His disciples to tap into that source. "Ask, and it will be given to you; seek, and you will find; knock, and it will be opened to you. For everyone who asks receives, and he who seeks finds, and to him who knocks it will be opened. Or what man is there among you who, if his son asks for bread, will give him a stone? Or if he asks for a fish, will he give him a serpent? If you then, being evil, know how to give good gifts to your children, how much more will your Father who is in heaven give good things to those who ask Him!" (Matthew 7:7-11).
What a great source of help we have available to us, and all we have to do is ask! "Trust in the LORD with all your heart, and lean not on your own understanding; in all your ways acknowledge Him, and He shall direct your paths" (Proverbs 3:5-6).
As we go to God often in prayer, seeking His guidance, we'll find that God will help us as we meditate on what course of action to take in those things we must address in life. He inspires Christians by and through the power of His Holy Spirit (2 Timothy 1:7). It will work with us through our thoughts and conscience.
The Holy Spirit was available to help the men who followed Jesus in His earthly ministry, and later it became an indwelling spirit, as it can for us upon repentance and baptism. Jesus promised them, "But the Helper, the Holy Spirit, whom the Father will send in My name, [it] will teach you all things, and bring to your remembrance all things that I said to you" (John 14:26).
If we sincerely seek His help and guidance daily in prayer, He will provide that guidance more abundantly than we can imagine.More and more as we study and meditate on questions and decisions, the answers will come to us even in the night as we lie in bed. As David wrote, "I will bless the LORD who has given me counsel; my heart also instructs me in the night seasons" (Psalm 16:7).
If we sincerely seek His help and guidance daily in prayer, He will provide that guidance more abundantly than we can imagine: "Now to Him who is able to do exceedingly abundantly above all that we ask or think, according to the power that works in us" (Ephesians 3:20).
A second source of counsel
There is a second, equally important way we can be guided by the wisdom from God. Every appliance, machine or auto you purchase comes with an instruction manual. In the same way, God did not leave humankind without instructions. He gave us an instruction book, His holy written Word, the Bible.
Regular study of God's Word will open up a great understanding of the laws of life and both good and bad examples from the lives of righteous and unrighteous men that we can draw upon to guide us in today's world. "Your word is a lamp to my feet and a light to my path" (Psalm 119:105). Paul stated that all Scripture is profitable (2 Timothy 3:16).
The Hebrew word for law is torah, which is a lot more than just dos and don'ts. The word means teaching or instruction.
King David wrote about that in Psalm 19:7-8, "The law [torah] of the LORD is perfect." He went on to say that it makes wise the simple, rejoices the heart, enlightens the eyes and, "moreover by them Your servant is warned, and in keeping them there is great reward" (verse 11).
Within this wonderful book is instruction for people of all ages, addressing relationships pertaining to marriage, family, parenting, employers and employees. There are basic guidelines that can improve our health and affect our budget and give warnings about bad decisions and poor choices that we can so easily wander into.
"My son, let them not depart from your eyes—keep sound wisdom and discretion; so they will be life to your soul and grace to your neck. Then you will walk safely in your way, and your foot will not stumble" (Proverbs 3:21-23).
Not only is there the wisdom that is learned by the study of God's Word, but God also adds His blessing when He sees someone sincerely striving to apply those principles. "For the eyes of the LORD run to and fro throughout the whole earth, to show Himself strong on behalf of those whose heart is loyal to Him" (2 Chronicles 16:9).
God's help and intervention available
"For the commandment is a lamp, and the law a light; reproofs of instruction are the way of life" (Proverbs 6:23).
The law of God is all about relationships—those with all other humans and with your Creator and Life Giver. The kind of relationship you have with God impacts your life and other relationships as no other does.
"Listen to counsel and receive instruction, that you may be wise in your latter days" (Proverbs 19:20).
A close relationship with your Creator will enable you to live a life of greater peace and with another dimension of knowledge and inspiration to make wiser daily decisions.
Read more about these relationship-building steps in our study guides How to Pray and 7 Keys to Better Bible Study.