The Pope's New Path to Sainthood: Is It Biblical?
The Catholic Church has released new criteria for a person to be given sainthood. Does it match the biblical definition of a saint?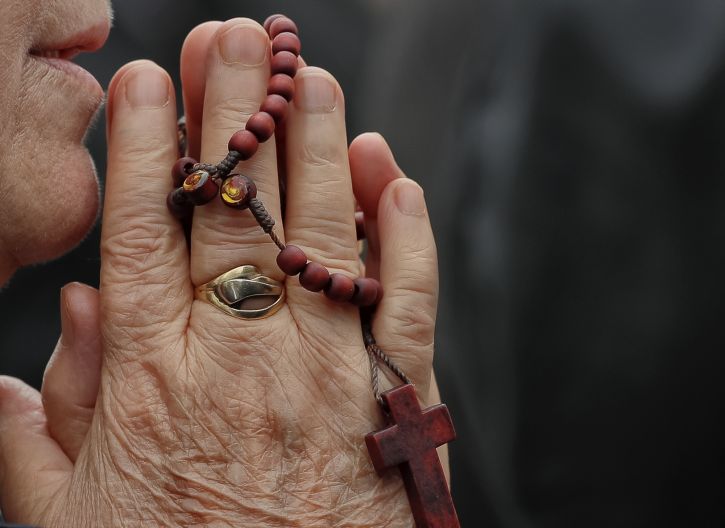 On July 11, 2017, Pope Francis announced that the Catholic Church is adding a new path to being declared a saint: "giving up your life for another person." One must meet several conditions:
Freely give his or her life, causing a premature death.
Live a life of Christian virtue.
After death there must be "existence of the fame of sanctity and of signs [of holiness]."
A miracle must be credited to prayers offered to that person after his or her death.
According to Catholic sources, about 10,000 people have been declared saints throughout the Church's history. This is a relatively small number of people when you consider how many have lived and died throughout the time the Catholic Church has existed. Sainthood seems to many to be an unattainable goal—something only a very special person, like Joan of Arc or Mother Theresa, achieves. Some even use the expression "I am no saint" when admitting their moral deficiencies.
But the entire idea of sainthood being something a church declares after one's death based on strict, church-defined criteria is not biblical. The Catholic teaching assumes that human beings have an immortal soul and continue living in another state after death—in heaven in the case of saints. To learn why this assumption is incorrect, read our article "Immortal Soul: What Is a Soul?" But the biggest problem with the Catholic teaching on sainthood is that it's based on a fundamental misunderstanding of the biblical definition of a saint.
What is a saint?
The Greek word translated "saint" in the New Testament is hagios, meaning one who is "set apart, holy, sacred." In simple terms, it describes one set aside by God for a purpose. By studying the context of the verses where the word is translated "saint" or "saints," we can gain greater insight into what it means and who it describes.
These scriptures make it clear that true Christians (both apostles and members) are saints.
Contrasting definitions
The Catholic Church's process of canonizing saints is strikingly different from the biblical idea of sainthood. Consider some of these differences:
God's vs. man's definition. The Bible defines saints as any true disciples of Jesus Christ who have been called into His Church and obey the 10 Commandments. The Catholic Church defines saints as "members of the mystical body of Christ who have lived and died, whose lives were notable for holiness and virtues practiced, and who have been officially declared saints by the Church through the process of beatification and canonization" (Robert C. Broderick, ed., The Catholic Encyclopedia, 1990, p. 538).
The Bible defines saints as any true disciples of Jesus Christ who have been called into His Church and obey the 10 Commandments.Living vs. dead. The Bible uses the term to describe living Christians. In Catholicism, a person can be declared a saint only after death.
Christian vs. a miracle worker. The Bible reveals very simple criteria for being a saint—repentance and faithful obedience to God. Catholics believe a specific miracle has to be attributed to that saint after his or her death. This is based on the mistaken idea that saints continue to live as immortal souls after death. It rejects the biblical teaching of the resurrection of the saints from their graves at Christ's return (1 Thessalonians 4:16).
Prayer to God vs. prayer to saints. The Bible records God's people praying only to God—never to a deceased person supposedly in heaven. Catholics teach that Christians can pray to saints as intercessors between themselves and God. To learn more, read "Should We Pray to Saints?" and "How to Pray."
Is sainthood for you?
Despite what any religious organization says, sainthood is not just for miracle workers who sacrifice their lives in a dramatic way. God calls ordinary people saints—people who are called by Him, who have repented of their sins and who genuinely strive to obey His commandments.

Yes, the Bible lays out a much simpler path to sainthood—a path defined by God, not the pope.