God Is There for You
Sometimes we feel alone when we experience trials and difficulties in life. At these times it is necessary to remember who is always there for us.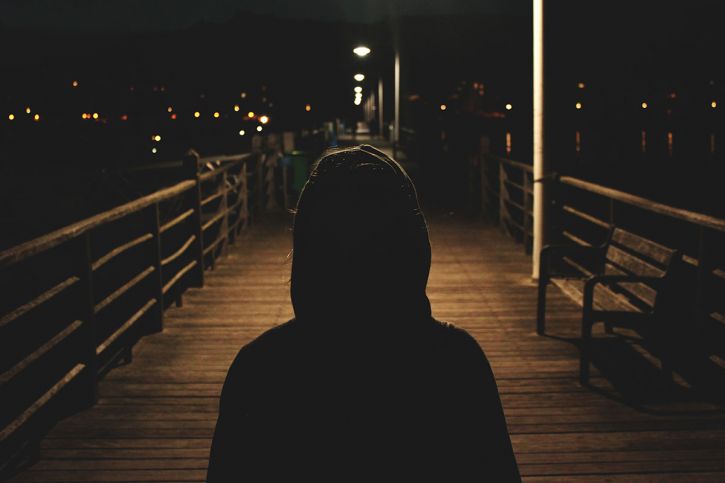 For every joy we experience as human beings, there are also bad times. There are unexpected losses of loved ones. There are lost opportunities. There are habitual sins and addictions that make us question our Christianity and our very worth. There are societal pressures and overwhelming stresses in our everyday lives.
In short, there are struggles, and we all deal with them.
We all need someone
We usually turn to family and friends for support and encouragement during these bad times. Without those relationships, we would definitely feel alone. And it's certainly important to cultivate those relationships.
The greatest family in the world, however, and the best friends we can have all fall desperately short of God. When times are truly bad and we need help, God should be the first place we turn. God's Word is filled with encouragement and wisdom for these times.
We have Someone who has answers
Discover how God's Word answers the specific questions and self-doubts we have as we approach Him during times of trial.
We think: I need help. I can't do this by myself. I'm afraid that I'll never get out of this rut.
God says: "Fear not, for I am with you; be not dismayed, for I am your God. I will strengthen you, yes, I will help you. I will uphold you with my righteous right hand" (Isaiah 41:10).
We think: But I've failed so many times before. I've been banging my head against the wall! It's impossible!
God says: "Behold, I am the LORD, the God of all flesh. Is there anything too hard for Me?" (Jeremiah 32:27).
We think: What if I fail again?
God says: "Have I not commanded you? Be strong and of good courage; do not be afraid, nor be dismayed, for the LORD your God is with you wherever you go" (Joshua 1:9).
We think: It feels like I'm alone, like no one else could ever understand me and what I'm going through. How can You know me well enough to help me?
God says: "I have made the earth, and created man on it. I—My hands—stretched out the heavens, and all their host I have commanded" (Isaiah 45:12).
When times are truly bad and we need help, God should be the first place we turn."We think: But I'm so isolated. Like I don't belong anywhere or with anyone!
God says: "Fear not, for I have redeemed you; I have called you by your name; you are Mine" (Isaiah 43:1).
We think: Just tell me what to do. I just don't know what to do …
God says: "You shall observe My judgments and keep My ordinances, to walk in them: I am the LORD your God. You shall therefore keep My statutes and My judgments, which if a man does, he shall live by them: I am the LORD" (Leviticus 18:4-5).
We think: It is so overwhelming, God. How can I ever possibly live up to Your standards?
God says: "With men this is impossible, but with God all things are possible" (Matthew 19:26).
We think: That doesn't pay my bills or bring back my loved ones. How is your Spirit going to help me, God?
God says: "Then I will give them one heart, and I will put a new spirit within them, and take the stony heart out of their flesh, and give them a heart of flesh, that they may walk in My statutes and keep My judgments and do them; and they shall be My people, and I will be their God" (Ezekiel 11:19-20).
We think: What if I can't do it all the time, God? Even with Your Spirit in my life, what if I fail?
God says: "I will not cause My anger to fall on you. For I am merciful … ; I will not remain angry forever. Only acknowledge your iniquity, that you have transgressed against the LORD your God" (Jeremiah 3:12-13).
We think: It will take a lifetime to change to what You want me to be. Will I have your help every day?
God says: "I will never leave you nor forsake you" (Hebrews 13:5).
Someone is always there
Whenever we have questions, fears, trials, temptations, sufferings and problems to solve, God is always there for us. Our loving Father in heaven wants us to go to Him with our struggles and concerns.
For further insight into the many topics briefly covered in this blog post, read our free booklet Change Your Life!