Does God Grant Freedom of Speech?
Though a basic human right, freedom of speech doesn't always fit with the behavior God commands, especially when it comes to speaking of others.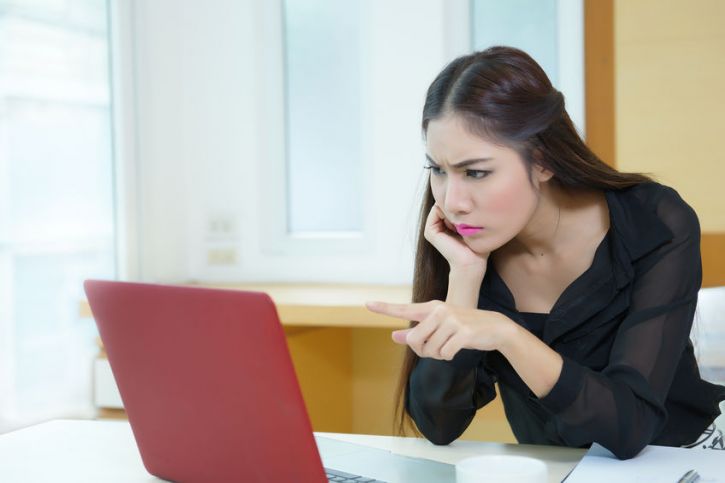 It's in the news all the time. Whether it's a report of a foreign government suppressing dissent or a celebrity making an intolerant remark, freedom of speech (and the infringement of it) makes for a hot-button topic.
In the West the concept is a strong and enduring symbol of democracy, prominently found in the First Amendment to the U.S. Constitution (the Bill of Rights).
Though the U.S. Constitution is an important document and the First Amendment is a blessing for Christians, we do not consider it on the level with inspired Scripture. Those who seek to obey God's Word, the Bible, will not allow themselves complete freedom of speech. In fact, the Bible doesn't advocate complete freedom of speech. Consider:
But there's another way to misuse our tongues that is easily overlooked.
We should exercise our tongue and typing fingers in a way that will please the God who created them!Speaking evil of others
It's easy to get caught in a conversation where someone starts saying bad things about someone else, perhaps a world leader or politician, a celebrity, an athlete or even an acquaintance.
This often occurs online. The pseudoanonymity of social media and Internet forums enables many to make disparaging and often offensive remarks in their comments, status updates and tweets. So-called spammers and trolls occupy themselves by disturbing online social platforms, but it's just as common to see casual statements putting others down.
God has something to say about this phenomenon, exhorting us to "speak evil of no one, to be peaceable, gentle, showing all humility to all men" (Titus 3:2, emphasis added). He knows very well that our tongues (and our typing fingers!) are capable of causing huge problems—the book of James uses the analogy of a forest fire to describe the results words can have (James 3:5-9). A good case in point is the recent controversy generated by Donald Sterling's racist words.
Because this can be a complex issue, let's dig a little deeper
What does "speaking evil" look like?
To understand what it means to speak evil of others, let's look at some scenarios in which it can emerge:
Inflammatory posts and tweets
It's easier than ever to share content on social media, including pieces from extreme left- and right-wing sources that often take controversial or inflammatory stances. Such sources frequently work from dogmatic positions that exclude or attack people with opposing viewpoints. Sharing a post that speaks evil of others is speaking evil of others. The Bible says not to get involved in pointless disputes (2 Timothy 2:23). Consider this before clicking "share" or making a retaliatory comment on another's post.
Even if you're not the one who started it, it can be dangerous to be in a conversation when someone makes a racist jab. Because of the sympathetic nature of conversation, the natural impulse can be to laugh along or make some other signal of agreement. In this way, racist language can quickly become worse and worse. Social scientists call this effect "conversational agreement." God condemns partiality as sin, of which racism is a type (James 2:1-9; Romans 2:11), so it is wise to distance ourselves from such conversations lest we take part.
While the democratic political system gives voice to all sides, this freedom often results in mudslinging between parties and candidates, as well as slander against elected officials. Many instances of evil speaking are politically charged and can arise in any social interaction. The Bible characterizes the wicked as "not afraid to speak evil of dignitaries" (2 Peter 2:10). Moreover, Jesus' example and instruction included respecting all (even evil) authority, provided doing so doesn't break God's law (John 18:22-24; Matthew 22:21; Acts 5:29).
These are only a few situations to look out for. But is there a line between speaking evil and speaking about evil?
Speaking evil and speaking truth
When we study the Scriptures, it becomes clear that there is a line between speaking evil of others with the intent to do reputational or psychological damage on the one hand and discerning evil behavior on the other. Even Jesus Christ, while submitting to the crooked secular and religious authorities of His day, taught His disciples (and us!) to "beware" of their sinful behavior (Mark 8:15).
Through His Word, God Himself describes the sinful lifestyles of many people in the past, present and future, but always with the intent of teaching discernment. Discernment is the ability to distinguish between good and evil, a skill God wants all His people to have and diligently use (Hebrews 5:14).
Most important is the attitude and intent with which we speak, which should be based in love—a sincere, outgoing concern for others. Rather than chains, God gives us freedom to use our tongues to speak "the truth in love" in order to edify those around us (Ephesians 4:15).
Exercise your tongue and your typing fingers in a way that will please the God who created them!
To learn more about the importance of our words, read our articles on "Communication."
Topics Covered: Relationships, Christian Living, Social Issues