Many today question the Bible's veracity and value. But we believe it is one of God's greatest gifts and that you can prove it. Put it to work in your life!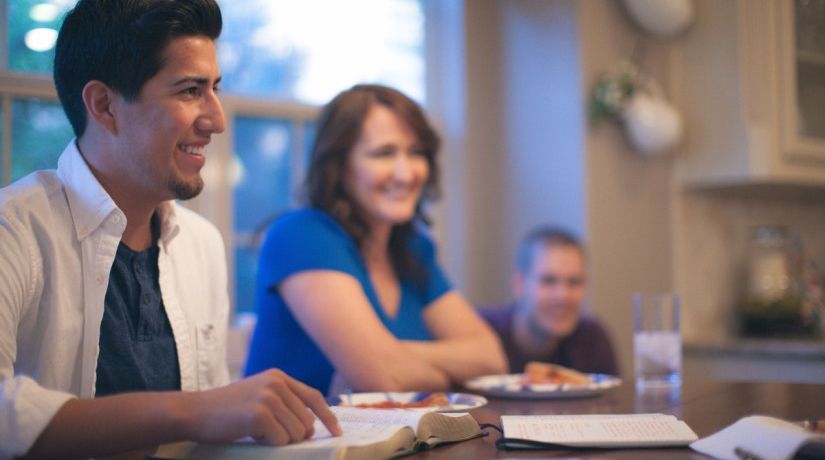 Despite the Bible being the most widely distributed book on earth, it may also be the most maligned. Millions embrace the mistaken belief that large portions of the Bible are merely ancient myths that have no application to their daily lives.
Critics tell us we are ill-advised to put our confidence in what the Bible says. Instead of putting its teachings into practice, most have instead rejected biblical instructions and guidance.
However, the Bible challenges its critics by showing us that humanity's persistent refusal to accept God's Word—and live by it—has caused the appalling evil and dreadful suffering in this world. (See "Why Does God Allow Evil and Suffering?" for more on this.)
Jesus encouraged His listeners to prove His teachings for themselves. "Anyone who chooses to do the will of God will find out whether my teaching comes from God or whether I speak on my own" (John 7:17, New International Version, emphasis added throughout).
Detractors of the authenticity and inspiration of the Bible malign its writings, but they would have to admit they have not truly tested all its teachings by putting them into practice in their lives.
Can you imagine an article written for an automobile magazine, for example, reviewing one of the latest models without the author first inspecting and test-driving the vehicle? Such an article would not be seen as trustworthy by either the magazine's publishers or readers. It is by test-driving the vehicle that such a writer can attest to its positive features or its flaws.
Similar criteria should be applied to reviews of the Bible. Skeptics make claims that the Scriptures cannot be trusted and have no relevancy to our daily lives—without ever putting the Bible to the test!
Should we then trust the writings of such biblical critics?
The Bible claims to be the inspired Word of God
The apostle Paul wrote: "All Scripture is God-breathed and is useful for teaching, rebuking, correcting and training in righteousness, so that the servant of God may be thoroughly equipped for every good work" (2 Timothy 3:16-17, NIV).
Here we see that the Creator God gave us the Bible to provide useful benefits—to show us how to live. Applying what we learn is a way we can put the Bible to the test.
Jesus Christ gave assurance of the accuracy and dependability of the Word of God: "Heaven and earth will pass away, but My words will by no means pass away" (Matthew 24:35).
Furthermore, Jesus stated: "It is written, 'Man shall not live by bread alone, but by every word that proceeds from the mouth of God'" (Matthew 4:4).
Old Testament: relevant today?
The Old Testament Scriptures comprise about two-thirds of the words recorded in the Bible. Yet even many Christians regard the Old Testament books merely as a collection of antiquated Jewish writings and stories.
However, notice 2 Peter 1:20-21: "But you must understand this at the outset, that no prophecy of scripture arose from an individual's interpretation of the truth. No prophecy came because a man wanted it to: men of God spoke because they were inspired by the Holy Spirit" (The New Testament in Modern English by J.B. Phillips).
It was God who inspired both the Old and New Testaments.
When Jesus "went about all Galilee, teaching in their synagogues, preaching the gospel of the kingdom" (Matthew 4:23), what Scriptures did He quote?
When He declared that "man shall not live by bread alone, but by every word that proceeds from the mouth of God" (Matthew 4:4), what Scriptures was He referring to? Christ countered Satan's temptations by referencing Old Testament scriptures (Matthew 4:1-11).
Christ supported the Old Testament
Many Bible students know that the Old Testament is divided into three main divisions:
At the end of His earthly ministry, Jesus Christ gave legitimacy and credence to the Old Testament: "Then He said to them, 'These are the words which I spoke to you … that all things must be fulfilled which were written in the Law of Moses and the Prophets and the Psalms concerning Me.' And He opened their understanding, that they might comprehend the Scriptures" (Luke 24:44-45).
The Scriptures He made mention of are from the Old Testament.
A rich young man came and knelt before Jesus Christ and asked what he should do to inherit eternal life. Jesus answered: "If you want to enter into life, keep the commandments" (Matthew 19:17). He then mentioned half of the 10 Commandments God gave to Moses (Exodus 20). Jesus taught that obeying these beneficial laws leads to eternal life.
Jesus Christ regularly referred to the Old Testament, and stated that "the Scripture cannot be broken" (John 10:35).
The apostle Paul confirmed the Old Testament
When Paul wrote his epistles, the only "Holy Scriptures" in existence were the books of the Old Testament, and Paul frequently quoted from them.
When writing to the young evangelist Timothy, Paul declared: "But you must continue in the things which you have learned and been assured of, knowing from whom you have learned them, and that from childhood you have known the Holy Scriptures, which are able to make you wise for salvation through faith which is in Christ Jesus" (2 Timothy 3:14-15).
Paul referred to the Old Testament as the "Holy Scriptures." And he stated that they can make us wise for salvation—if we put them into practice.
Toward the end of his life, Paul continued to teach from the Old Testament. "He explained and solemnly testified of the kingdom of God, persuading them concerning Jesus from both the Law of Moses and the Prophets, from morning till evening" (Acts 28:23).
The entire Bible is profitable for us.
Act on what the Bible teaches
The Bible is God's manual or guidebook for His human creation. It contains instructions that our Creator encourages us to put into practice in order to live happy, blessed and abundant lives. But He made us with free will, and He will not force us to accept His Word.
The Bible is God's manual or guidebook for His human creation. It contains instructions that our Creator encourages us to put into practice in order to live happy, blessed and abundant lives.God proclaims: "I call heaven and earth as witnesses today against you, that I have set before you life and death, blessing and cursing; therefore choose life, that both you and your descendants may live" (Deuteronomy 30:19).
Deuteronomy 28 expounds on this theme of cause and effect. If we obey God's good and beneficial laws, we will receive blessings (verses 1-14). However, disobedience automatically results in negative consequences—curses (verses 15-68).
These results, both good and bad, will come; although they can be delayed in this world, which is warped by being "under the sway of the wicked one" (1 John 5:19). The Bible clearly shows that Christians do face trials and persecutions (1 Peter 4:12-13; 2 Timothy 3:12). But their reward is sure and worth waiting for (Mark 10:29-30; Romans 8:18). Those who disobey might seem for a time to be prospering, but the effect of sin is inevitable and leads to death (Psalm 37:7-17; Romans 6:23).
Each of us has to choose for ourselves and prove for ourselves that God's way works.
Beware of false teachings
Some teach that Christ lived a perfect life in our stead and therefore we are excused from keeping the law and obeying what God says. This is a subtle deception and contrary to clearly revealed biblical teachings. (See the article "Jesus Fulfilled the Law: How? Do We Have To?")
Jesus encouraged us to put the Bible to work in our lives:
"Not everyone who says to Me, 'Lord, Lord,' shall enter the kingdom of heaven, but he who does the will of My Father in heaven. Many shall say to Me in that day, 'Lord, Lord, have we not prophesied in Your name, cast out demons in Your name, and done many wonders in Your name?' And then will I declare to them, 'I never knew you; depart from Me, you who practice lawlessness!'" (Matthew 7:21-23).
The word lawlessness comes from the Greek anomia, and basically means against the law, sin. Vine's Complete Expository Dictionary of Old and New Testament Words states: "This definition of sin sets forth its essential character as the rejection of the law, or will, of God and the substitution of the will of self" ("Lawless, Lawlessness").
Jesus taught that it was important and valuable to keep God's law (Matthew 5:19).
Hold fast what is good
God commands us to "test [prove, King James Version] all things; hold fast what is good" (1 Thessalonians 5:21).
God is good and His way of life is for our good. He wants us to "keep the commandments of the LORD and His statutes which I command you today for your good" (Deuteronomy 10:13).
When we do, we will discover that our Creator's perfect laws work.
God hears our prayers if we keep His commandments
"And whatever we ask we receive from Him, because we keep His commandments and do those things that are pleasing in His sight" (1 John 3:22). This is another great benefit and proof of the Bible.
"For this is the love of God, that we keep His commandments. And His commandments are not burdensome" (1 John 5:3).
Writing about the end of man's rule, John stated that the true followers of Jesus Christ are those "who keep the commandments of God and the faith of Jesus" (Revelation 14:12).
Doers and not hearers only
James wrote: "But be doers of the word, and not hearers only, deceiving yourselves" (James 1:22). Furthermore, "faith without works is dead" (James 2:26). Anciently, Abraham demonstrated faith by his works (verse 21-24).
Paul declared: "For not the hearers of the law are just in the sight of God, but the doers of the law will be justified" (Romans 2:13).
Furthermore, Paul described the beauty and benefits of God's law. He wrote that "the commandment [is] holy and just and good" and "spiritual" (Romans 7:12, 14). "Love does no harm to a neighbour; therefore love is the fulfilment of the law" (Romans 13:10).
Biblical doctrines to examine
When you study the Bible to learn what God wants you to do—the actions He wants you to take in order to prove His Word—you will encounter the teachings below. These are critical to your personal spiritual growth and, ultimately, eternal life!
Use the links below for a biblical study and more detailed information about the benefits God gives to those who obey these commands.
Great reward
King David of ancient Israel believed that in keeping the laws of God "there is great reward" (Psalm 19:11).
Are you willing to put the Bible to work in your life?
This is one way you can prove that the Bible is one of God's greatest blessings to mankind—and to you personally.
For more about proving the Bible, see the other articles in the section "How Do We Know the Bible Is True?"